NFL Coach Ron Rivera Rings Bell After Final Cancer Treatment
By Jason Hall
October 27, 2020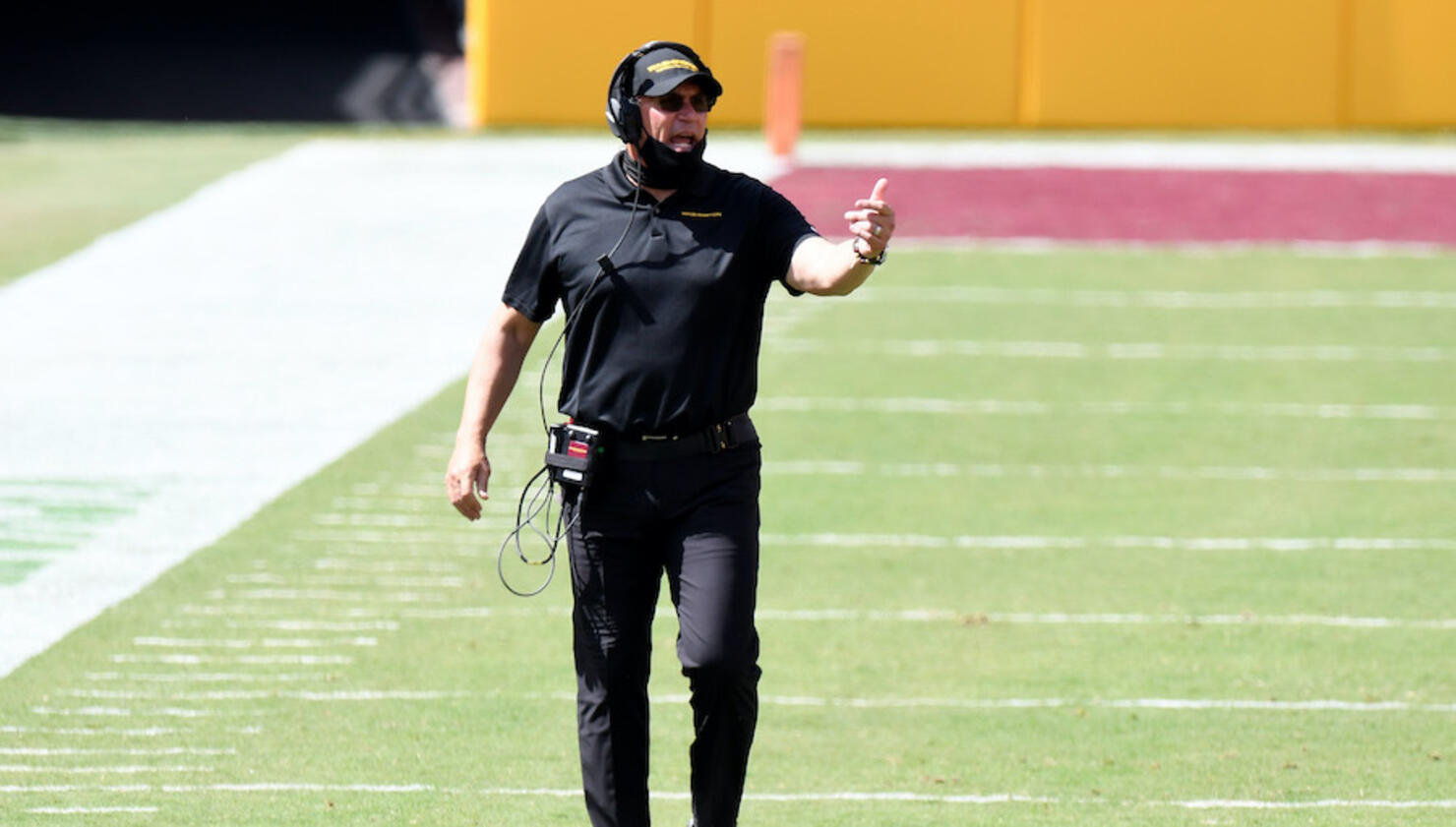 Washington Football Team head coach Ron Rivera celebrated Sunday's win over the Dallas Cowboys in a big way.
Rivera underwent his final cancer treatment at a Virginia hospital on Monday, just hours after the Football Team's 25-3 home victory. Rivera received his last round of chemotherapy and proton therapy, which concluded seven weeks of treatment after initially announcing he was diagnosed with lymph node cancer in August.
The coach will still have to undergo several more weeks of follow-up appointments and scans, but Monday's appointment was a major win for the former NFC champion. Rivera was greeted by a line of cheering staffers who waved pom-poms, tossed confetti and used rattlers to celebrate his final treatment as he walked through the hospital, ESPN reports. He then rang the hospital's bell and raised his left fist to celebrate the end of his chemotherapy treatment.
The coach shared two photos showing the beginning and end of his chemotherapy on Twitter Monday afternoon.
Rivera, who took over as Washington's head coach on January 1 and has been coaching the entire 2020 season while undergoing chemotherapy, said he was told his cancer was "headed in the right direction" on Friday, ESPN reports. During his treatment, Rivera was unable to address the media, but coordinators provided a positive updates on his condition.
"I talked to Coach on the phone for a while last night," offensive coordinator Scott Turner said via ESPN. "I told him I was praying for him going into this last treatment. Obviously, we're all very concerned and thinking about him as he goes through this stuff. His strength is unmatched. I'm happy for him that that stuff is over. I know these next couple days are going to be tough, just recovering from that. We're here for him and really happy for him that he's pushed through that."
Washington currently has a bye week, which will allow Rivera to rest following the completion of his chemotherapy. The 58-year-old has a 78-68-1 career head coaching record, having spent the past nine seasons with the Carolina Panthers.
Rivera led the Panthers to a 76-63-1 record, which included a Super Bowl appearance in 2015 and four playoff berths.
Photo: Getty Images