Sam Smith Credits Lady Gaga As The Reason They Came Out As Non-Binary
By Taylor Fields
October 28, 2020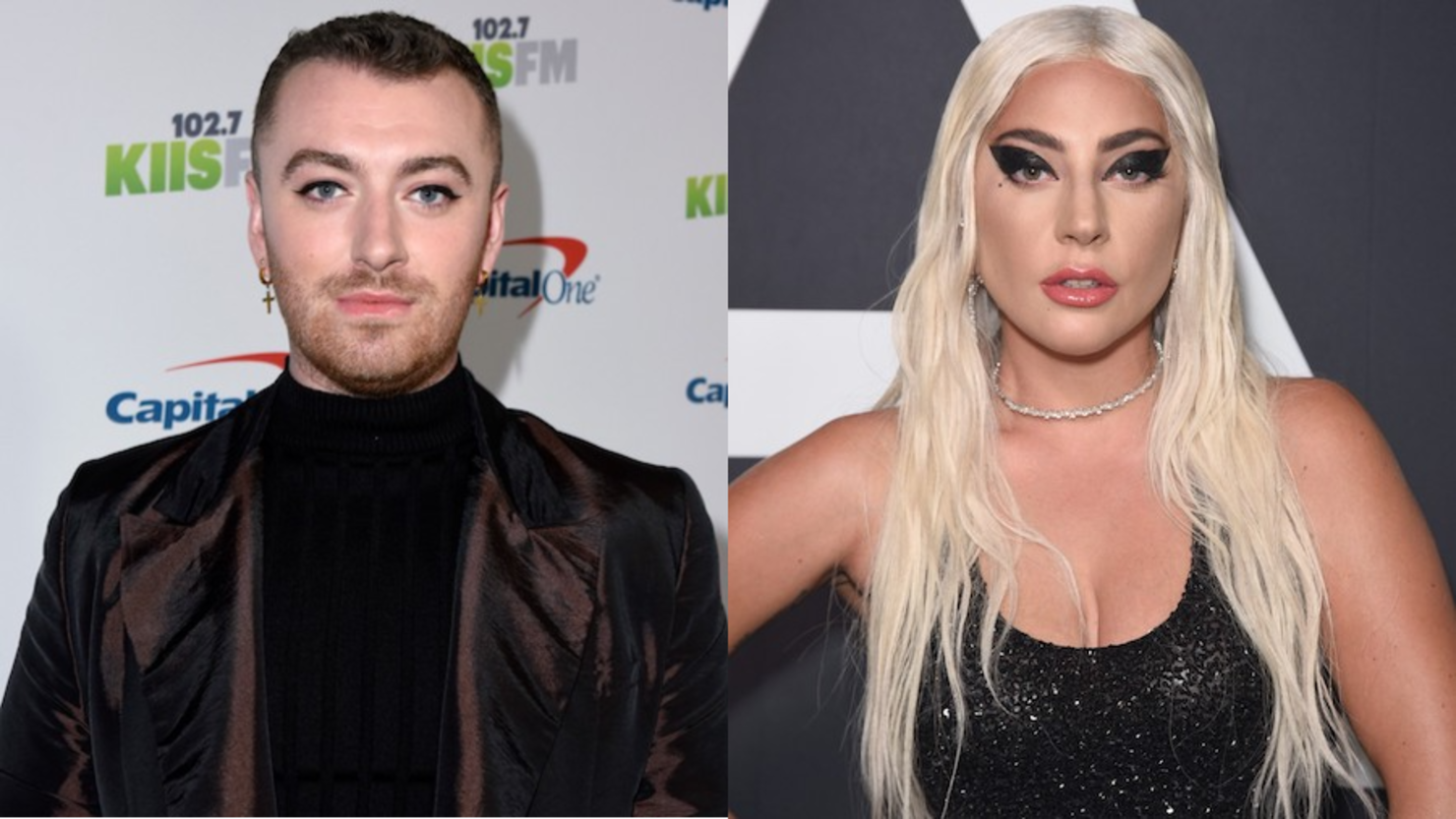 Just over a year ago, Sam Smith revealed that they were changing their pronouns to they/them, and came out as non-binary. Now, the singer is crediting Lady Gaga as being the reason they 'came to terms with [their] gender' in a new video.
Smith recently shared their entire skincare/makeup routine in a new video for Vogue, during which they spilled all of their skincare and makeup secrets for a fresh, glowing face. But, the singer also opened up about so much more, including their gender identity journey and struggles.
Sam recalled wearing makeup as a kid, and remembered a friend who they would go makeup shopping with all the time. But, it wasn't until last year that Smith officially changed pronouns, and revealed that Lady G was a big reason they felt like they could "be proud of [their] queerness" as they swiped on some of Gaga's Haus Laboratories lip gloss. They explained:
"Gaga is probably the reason why I actually came to terms with my gender. I was fifteen when The Fame came out and I was obsessed with Lady Gaga. And, for me, she gave me complete permission to be myself and to be proud of my queerness. It was a form of expression, but it was also, really, a form of protection. It was a way of almost saying to the homophobes and the bullies, 'stay away from me' a little bit. Because I'm confident and I'm powerful in my queerness."
Smith also named Gaga as one of their beauty icons, along with Rihanna.
In September 2019, Sam took to social media to reveal that they were changing their pronouns to they/them. They shared in a statement, "Today is a good day so here goes. I've decided I am changing my pronouns to THEY/THEM after a lifetime of being at war with my gender I've decided to embrace myself for who I am, inside and out..."
Today is a good day so here goes. I've decided I am changing my pronouns to THEY/THEM ❤ after a lifetime of being at war with my gender I've decided to embrace myself for who I am, inside and out... pic.twitter.com/IVoLTYbAWd

— samsmith (@samsmith) September 13, 2019