Justin Turner Joins World Series Celebration After Positive COVID Test
By Bill Galluccio
October 28, 2020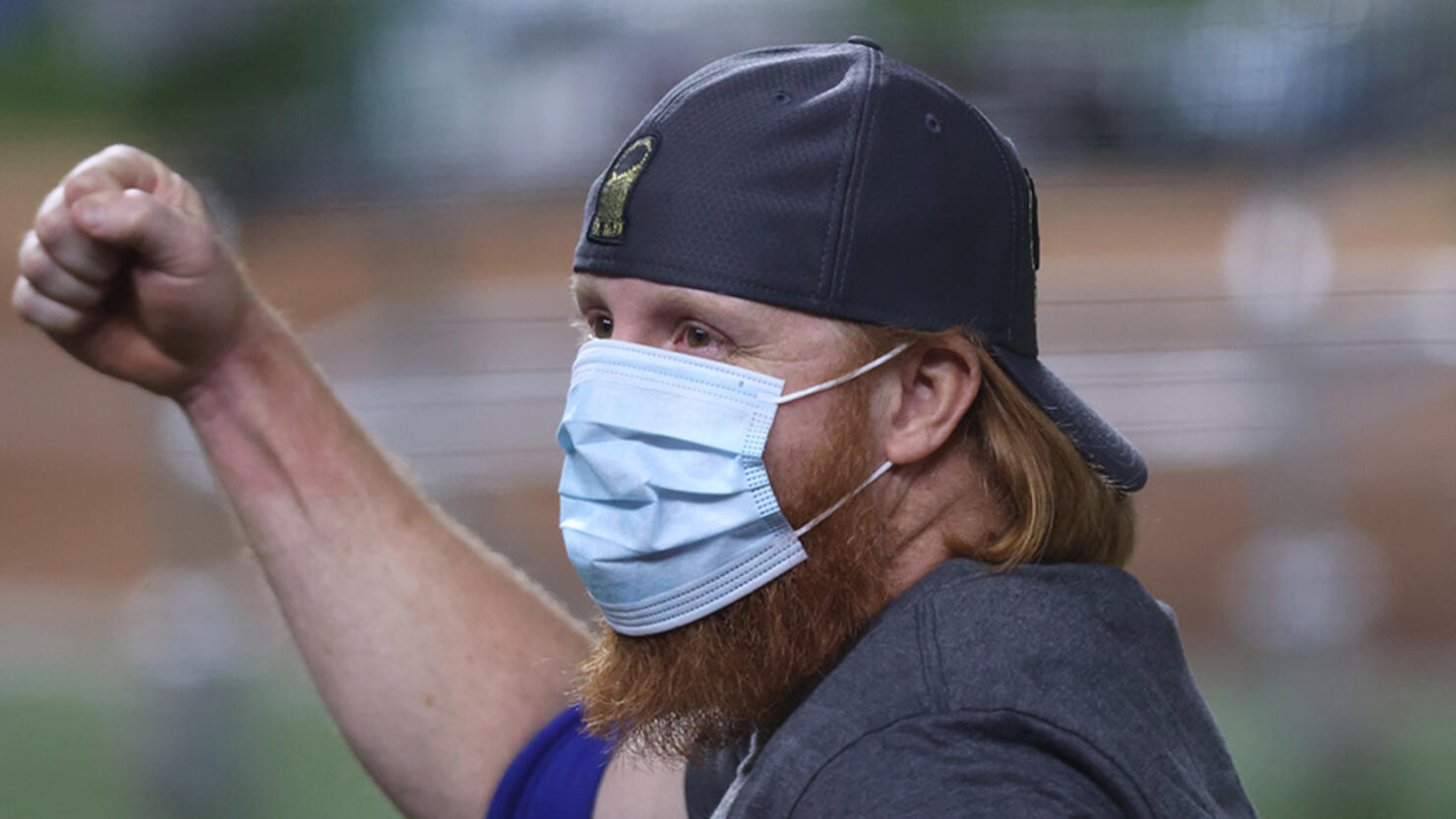 Los Angeles Dodgers third baseman Justin Turner was pulled in the eighth inning of the team's World Series-clinching 3-1 Game 6 victory against the Tampa Bay Rays after the Dodgers learned he tested positive for COVID-19.
The team said they were informed in the second inning of the game that Turner's test on Monday (October 26) came back inconclusive. The lab that conducts the test immediately ran a test on samples taken before Tuesday's game, which came back positive. The lab contacted the league, and Turner was taken out of the game and told to self-isolate.
His isolation didn't last very long. After the Dodgers recorded the final out, securing their first title since 1988, Turner came out onto the field to celebrate with his teammates and take photos with the World Series trophy.
Before joining his teammates on the field, Turner posted on Twitter that he feels fine and is asymptomatic.
"Thanks to everyone reaching out! I feel great, no symptoms at all. Just experienced every emotion you can possibly imagine. Can't believe I couldn't be out there to celebrate with my guys! So proud of this team & unbelievably happy for the City of LA #WorldSeriesChamps"
According to Fox Sports' Ken Rosenthal, the league wanted Turner to stay in isolation, but the Dodgers insisted that he be allowed onto the field.
"He wanted to come out and take a picture with the trophy," Dodgers president Andrew Friedman said. "Him being a free agent, I don't think anyone was going to stop him from going out. I think he was mindful of other people, especially other people he hasn't seen around.
While Turner was criticized for going onto the field despite his positive test, his teammates had his back and were glad to see him celebrating.
"He's part of the team," Betts said. "Forget all that, he's part of the team. We're not excluding him from anything."
"It's gut-wrenching," World Series MVP Corey Seager said. "It hurts me. I can't imagine how he feels. If I could switch places with him right now, I would, because that man, more than anybody, deserves to take a picture with that trophy, celebrate with us, have his family around and enjoy this moment, and that got taken away from him, and that's not right. That doesn't sit well with me."
After the players returned to their hotel, they were all given a rapid PCR test. The results of those tests have not been released.
Photo: Getty Images