Keith Richards Applauds Black Lives Matter: 'It's About Bloody Time'
By Andrew Magnotta @AndrewMagnotta
October 28, 2020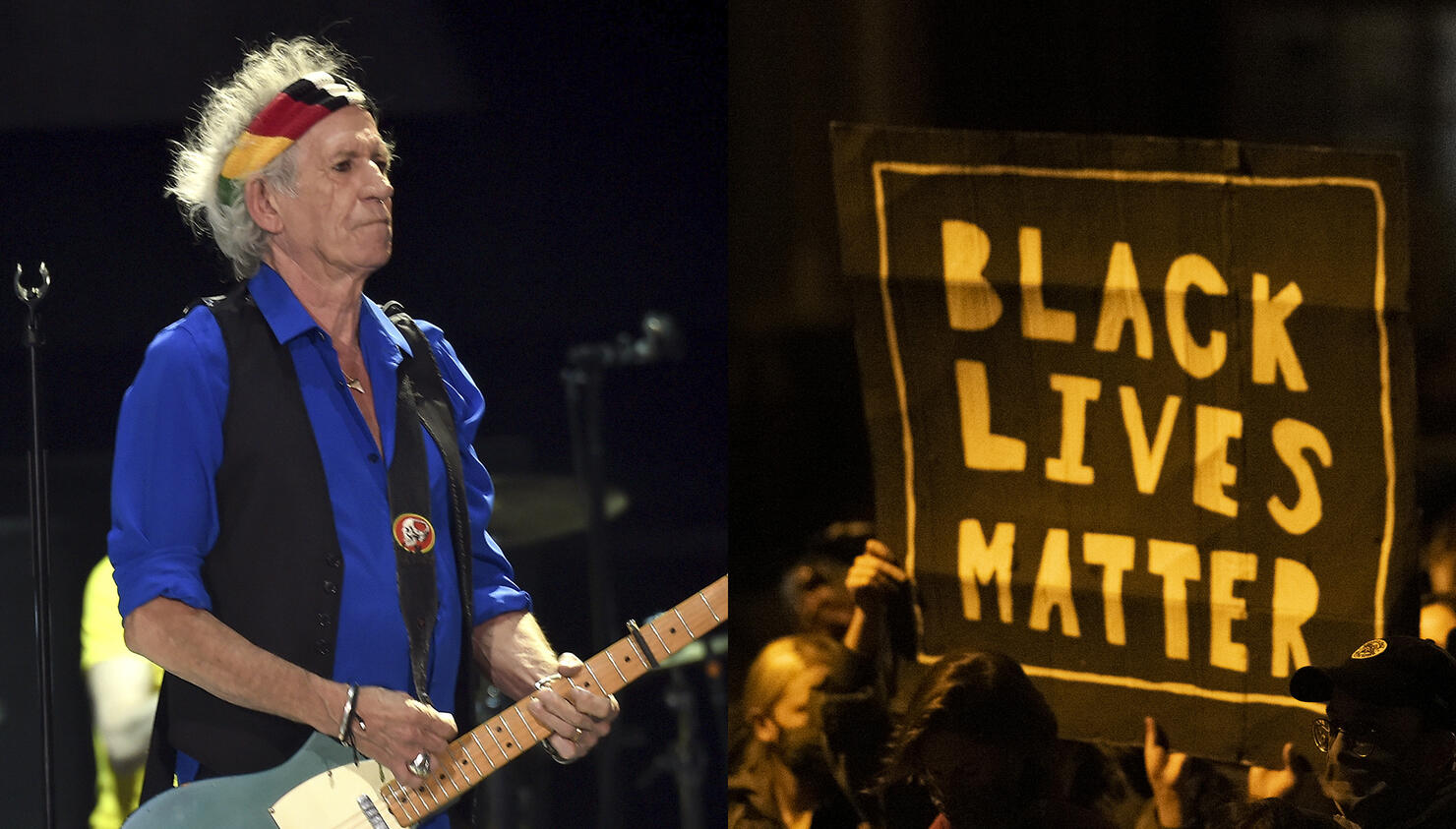 Rolling Stones guitarist Keith Richards voiced his support for the Black Lives Matter movement and widespread protests in the U.S. demanding equality in the justice system for people of color and an end to police brutality.
During a wide-ranging conversation with Rolling Stone magazine, Richards suggested Black Lives Matter is a logical continuation of the civil rights movement, which was in full-effect when the Stones first came to in America in June of 1964.
"It's about bloody time," said the Rock and Roll Hall of Famer. "I mean, in this country [the U.S.], things are coming to a head. That's the way it is. You got to deal with it. It's difficult for me to talk about it, because I'm not an American. I live here, I am in heart and soul, I am one of you, but I can't interfere."
Not only do The Rolling Stones owe most of their fortune and fame to American audiences, but the band probably wouldn't have existed at all were it not for the American music that inspired them early in their lives.
Richards, who famously struck up a friendship with Mick Jagger in 1961 after spotting the singer with a stack of Muddy Waters, Chuck Berry and Little Walter LPs, added that Black musicians are "the reason I'm here."
Richards and Jagger are continuing to work on new Rolling Stones songs remotely, as they isolate on separate continents — Richards in the U.S. and Jagger in Europe.
The Stones released one new song, "Living in a Ghost Town" this past spring and a handful of older, previously-unreleased material this past summer to support the Goats Head Soup reissue.
Richards is celebrating his solo career with another reissue coming in November, Live at the Hollywood Palladium, December 15, 1988, a concert recorded during his first solo tour with the X-Pensive Winos. The reissue includes three more songs from the performance, plus bonus material.
Photo: Getty Images