Tommy Lee Says Mötley Crüe Is 'Lucky' To Be Alive, Let Alone Successful
By Andrew Magnotta @AndrewMagnotta
October 28, 2020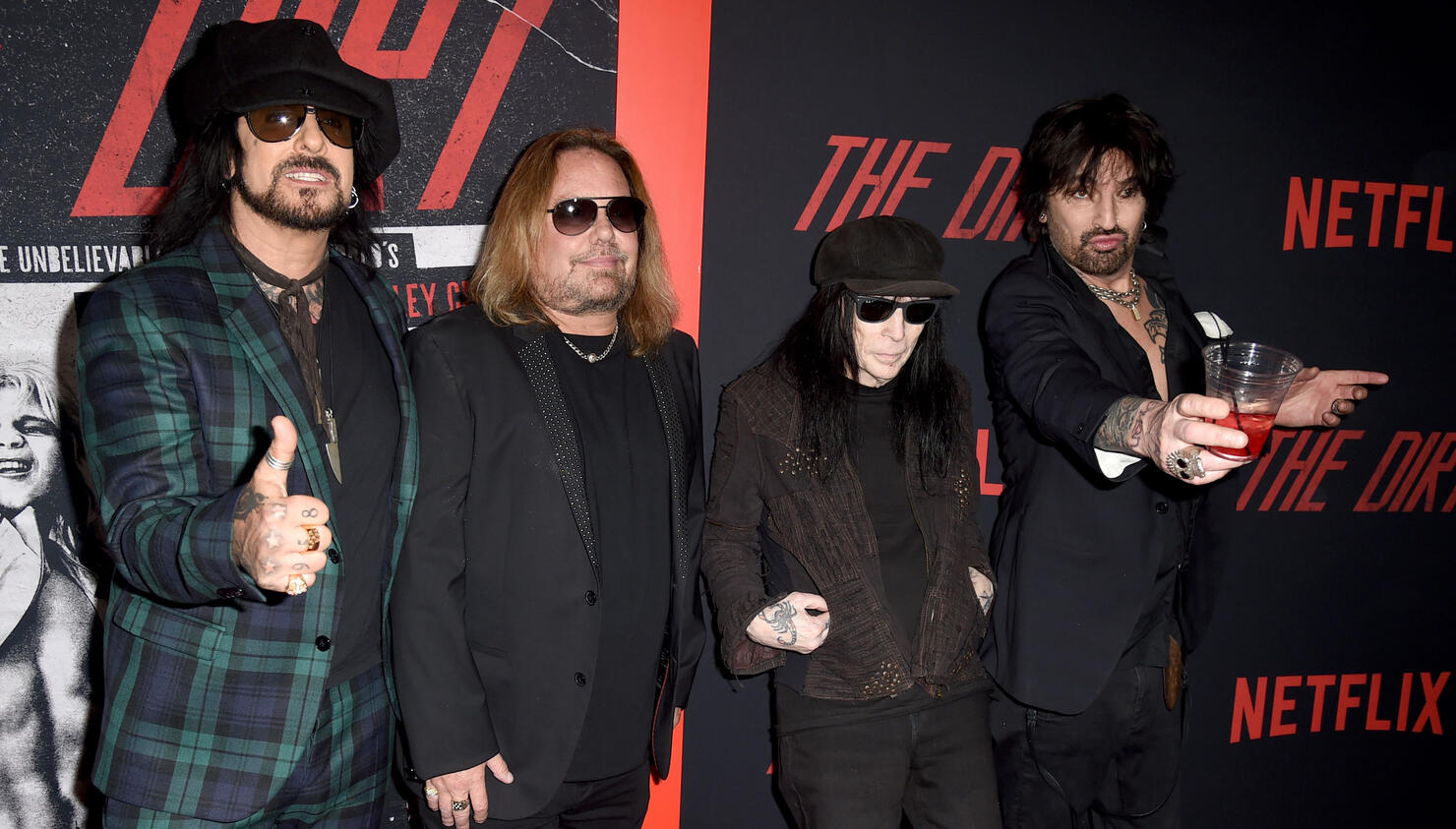 Mötley Crüe's 2019 band biopic The Dirt took care to depict both the successes and pitfalls of the band's wild early career.
The band takes a lot of pride in its music, but there's no doubt that the legend of Mötley Crüe contributed to its success.
As the band members have gotten some distance from their prime partying years, they've admitted that it's been a struggle to reconcile their new lives and goals with the mayhem that helped make it all possible.
Drummer Tommy Lee was recently asked by Barstool Sports' KFC Radio podcast which came first: becoming rock stars or the partying like rock stars?
"I call us s--t magnets," Lee said. "For some reason, we were just at the wrong place at the right time. I look back and try to figure out, like, 'What the f--k just happened?' We were these four guys from f---ing L.A. that somehow put a band together, and the f---ing band blew up, and we went around and toured the world and just created f---ing mayhem everywhere."
Lee is the first to question how "the four of us are still alive" after all they've been through as a collective.
"I don't even understand how that works," he continued. "I think we're all extremely, I believe, lucky. There's talent in there, and there's plain f---ing just sheer stupidity that just has had us do what we do, I guess. I don't know."
Whatever made Mötley Crüe so excited to fans would likely also ruin their career nowadays. Lee says he often thinks about how the band's career would have been different if it had to worry about social media.
"That time will never happen again," he said.
Lee's latest solo album, Andro, is available everywhere now.
Photo: Getty Images