Tom DeLonge Finishes Filming Sci-Fi Movie 'Monsters Of California'
By Katrina Nattress
November 2, 2020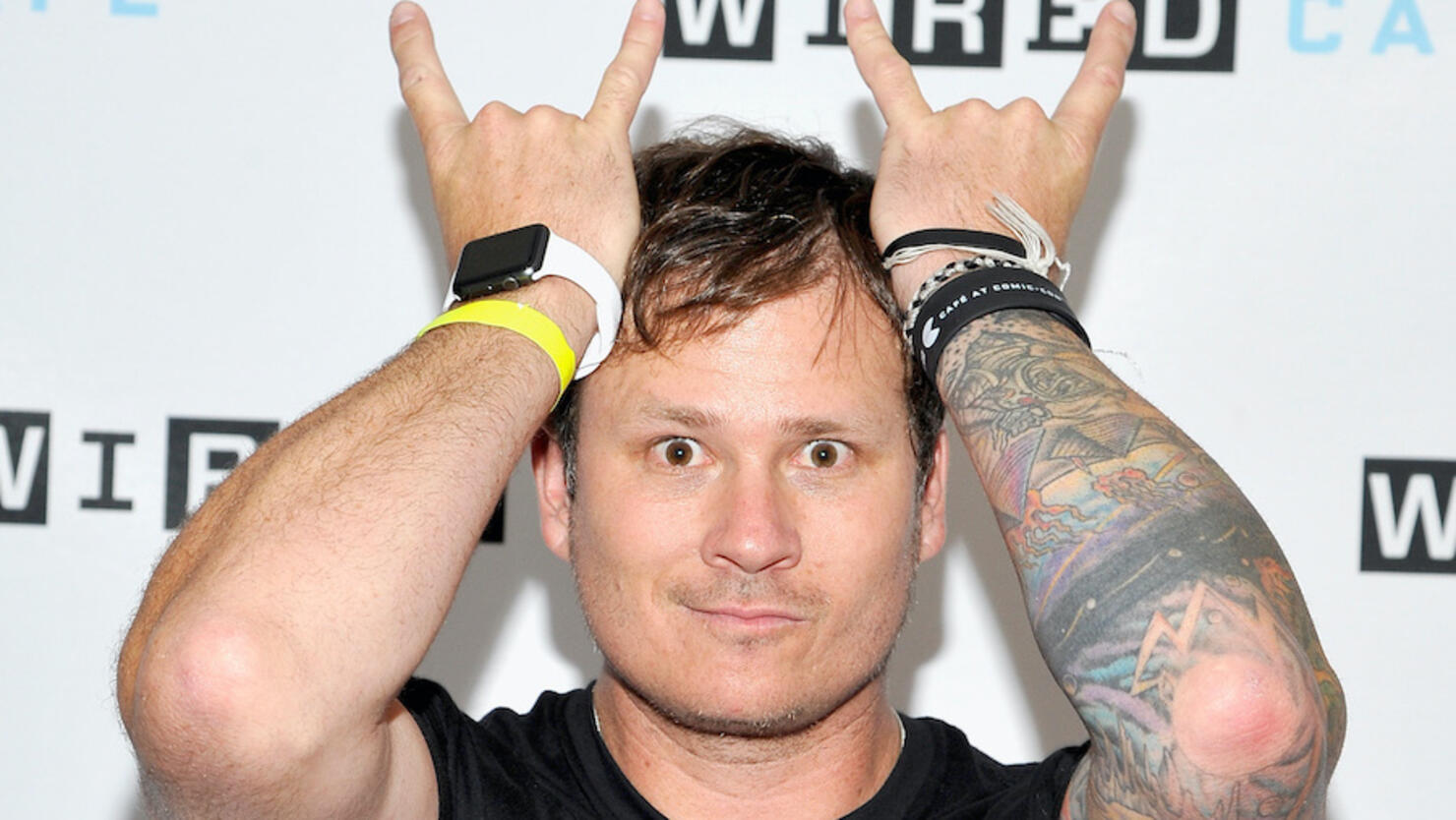 Tom DeLonge has finished filming his upcoming sci-fi movie Monsters of California. Over the weekend, the Angels & Airwaves frontman announced the news via Instagram, sharing footage from his toast — and it's the most Tom Delonge speech ever.
"I couldn't have done it without any of you," he said. "Everyone played a very important part; everyone showed that they cared; everyone was very passionate. I learned something from every single person here. My d**k jokes were the best — that's the only thing you learned from me."
"My goal is to come back and do some gigantic movie, and all of you will be along for the ride as well," DeLonge added. "To us, to d**k jokes, and to the paranormal."
See DeLonge's post below.
Monsters of California is the first film DeLonge has directed. Deadline describes it as "a coming of age adventure with a science fiction twist that follows teenager Dallas Edwards and his derelict friends on a quest for the meaning behind a series of mysterious, paranormal events in Southern California. The truths they uncover begin to unravel extraordinary secrets held tightly within the deepest levels of the Government," so basically the most appropriate movie for him to helm.
The movie is now in the editing stages. No release date has been announced.
Photo: Getty Images