President Donald Trump Declares 'We Did Win This Election'
By Bill Galluccio
November 4, 2020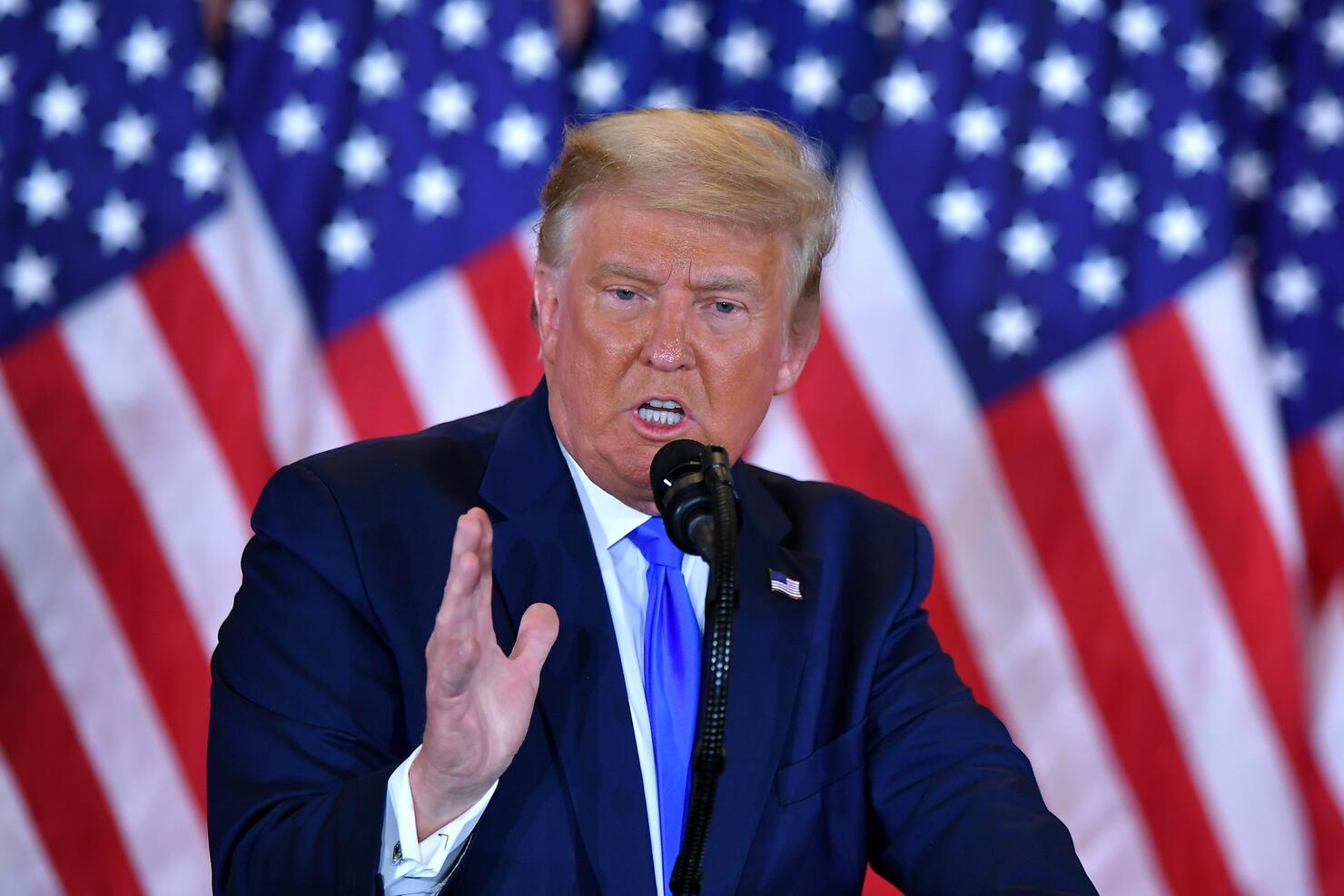 President Donald Trump said he expects to win the presidential election. He told a group of his supporters gathered in the East Room of the White House that things were looking good in the few states that have yet to been called. He claimed that he was ahead in the key battleground states of Georgia, North Carolina, and Pennsylvania.
While he had a lead in those states as of 2:25 a.m. ET on Wednesday morning, not all the precincts had reported their results. Officials in those states do next expect to have the final results for some time as they work on counting mail-in ballots that are still coming in. None of those states have been projected for either candidate by any news organization.
President Trump pointed out his victories in Texas, Ohio, and Florida and said he was preparing to celebrate a victory.
President Trump claimed that "we will win this, and as far as I'm concerned, we already have."
"We were winning everything, and suddenly it was just called off," Trump said.
He then suggested that the election was being stolen from him.
"This is a fraud on the American public, this is an embarrassment to our country," Trump said.
"We were getting ready to win this election. Frankly, we did win this election."
He vowed to challenge the results all the way to the Supreme Court.
Mike Pence spoke briefly, telling his supporters that "we are on the road to victory, and we will make America Great Again, again."
Photo: Getty Images