Green Day's Secret Band The Network Drops First Song In 17 Years
By Katrina Nattress
November 4, 2020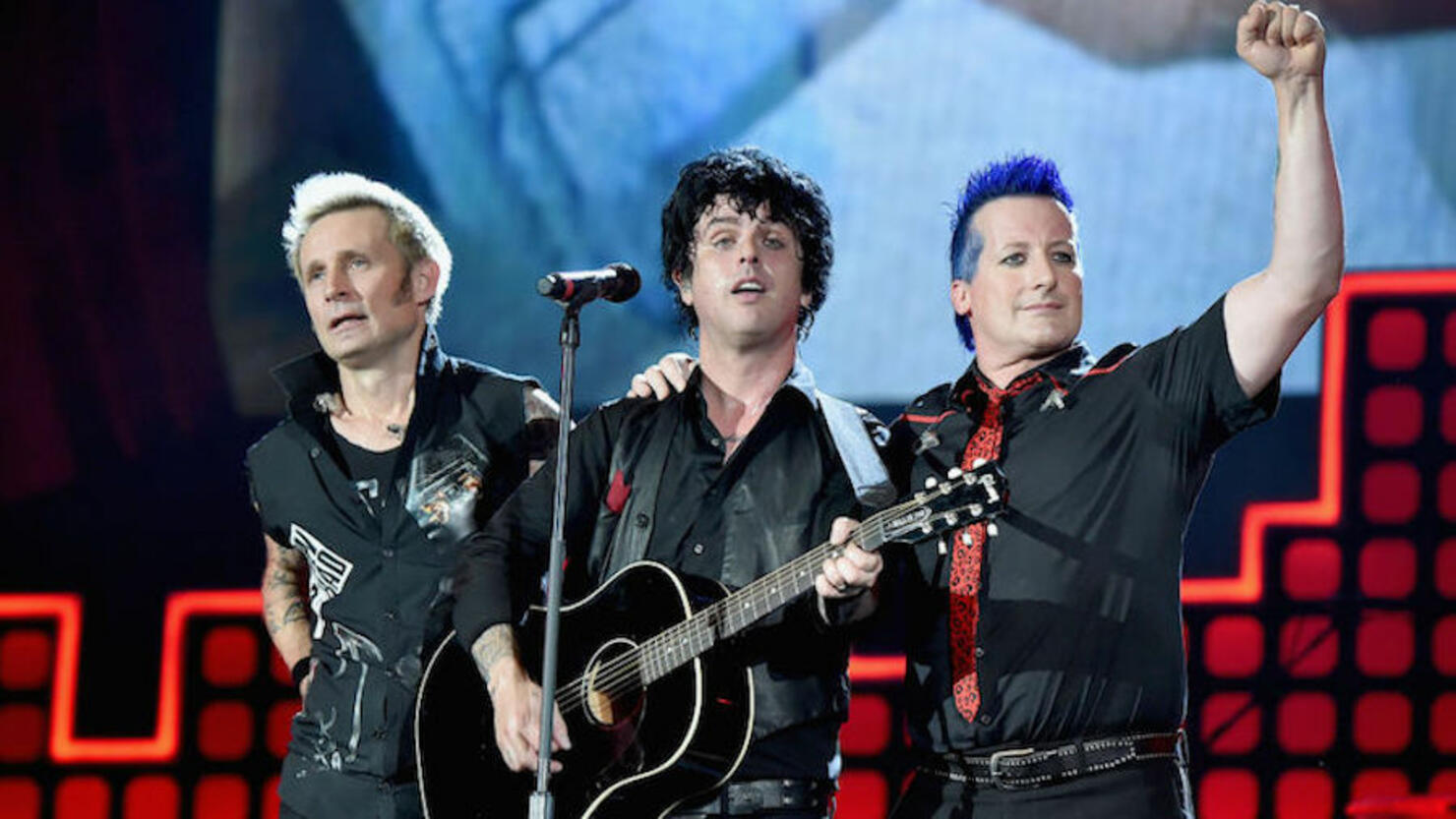 As legend has it, vocalist Fink, bassist Van Gough, and drummer Snoo, along with Captain Underpants and Z on keyboards and Balducci on guitar, fulfilled "an ancient prophecy" and formed The Network in 2003. They released their debut album Money Money 2020 and then disappeared, only to re-emerge a mere few days ago.
The band joined Instagram and shared a video titled "The Prophecy," declaring their triumphant return. "The Network were formed in the year 2003, fulfilling an ancient prophecy predicting that we, its chosen members, would issue a stern warning to mankind in the form of music," the caption reads. "Released as the album titled Money Money 2020 we shined the headlights upon the follies and vanity of man kind. Rapidly achieving fame and fortune, we had often been mistaken as the planets greatest rock 'n' roll band Green Day. This earthly comparison is almost as comical as the humans that inhabit this dying planet!"
Of course, hardcore fans know The Network really is Green Day's Billie Joe Armstrong, Tre Cool and Mike Dirnt, and they've released new music for the first time in 17 years! After teasing its comeback, The Network shared a song called "Ivankkka Is a Nazi" along with a pretty graphic video. The band also teased its sophomore album, though details have yet to be revealed.
Watch the "Ivankkka Is a Nazi" video below.