Lil Nas X Hits Back At Dave East, 50 Cent Over Homophobic Slur, Remarks
By Hayden Brooks
November 4, 2020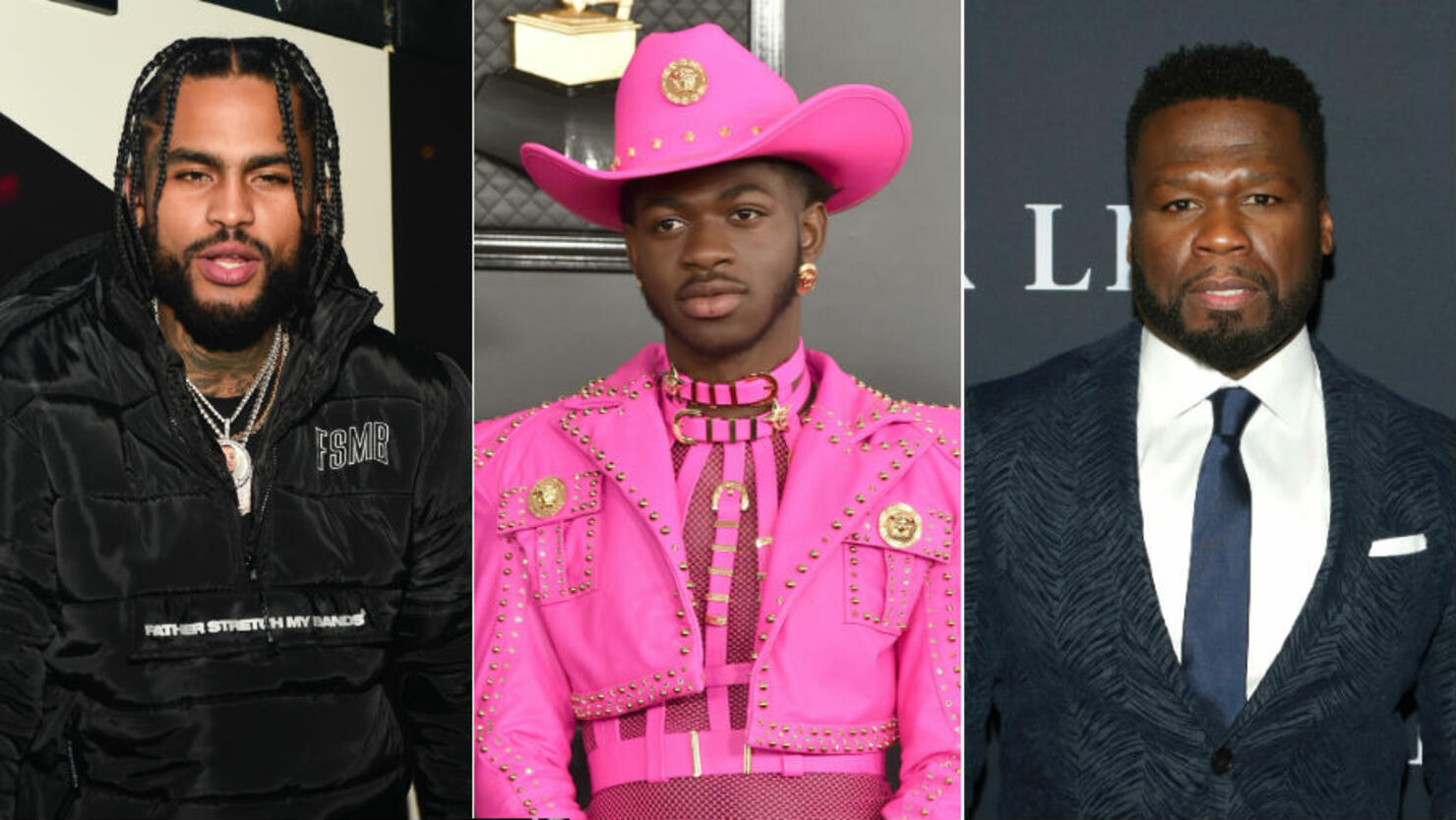 Lil Nas X has a message for Dave East and 50 Cent after the pair made fun of his spot-on Nicki Minaj Halloween costume.
After the pop star shared his impeccable recreation of Minaj's 2010 look from her "Super Bass" music video, East shared some lashing words his way. "And y'all was mad at me about this n***a," he wrote in a since-deleted post. In another post, he wrote, "Bati mon bun up!!!!" followed by "I gotta move to Jamaica, @PopcaanMusic on my wayyyyy chubble." The former phrase ("Batty man") is a homophobic slur that originated in Jamaica. Meanwhile, 50 made fun of the look writing, "What the f**k, Nikki [sic] come get him!!! Lol."
Nas wasn't having any of the BS, so he clapped back at the two with his own message. "It's november 2nd and grown men are waking up to have group discussions about a costume i wore on halloween," he tweeted, before telling haters to back off. "It's 'batty man' n****s can't even be homophobic the proper way smh butchering the hell out of the patois. bro i don't bother a soul in this industry. all i do is tweet and make bangers. leave me alone damn." He also shared a meme of two grown men fighting over his Minaj ensemble.
Lil Nas X has a history with Minaj as he ran a fan account for the rap superstar before he became famous. Asked in June why he didn't fess up to the fandom in the past, he was straight up with his explanation. "I didn't want people to know i was gay tbh," he wrote. When one user said that being a Barb doesn't make you gay, he agreed and followed up the response with some more context. "It don't but people will assume if you had an entire fan page dedicated to nicki u are gay. and the rap/music industry ain't exactly built or accepting of gay men yet," he continued.
it's november 2nd and grown men are waking up to have group discussions about a costume i wore on halloween.

— nope (@LilNasX) November 2, 2020
bro i don't bother a soul in this industry. all i do is tweet and make bangers. leave me alone damn.

— nope (@LilNasX) November 2, 2020