Lil Wayne Addresses Breakup With Denise Bidot
By Peyton Blakemore
November 4, 2020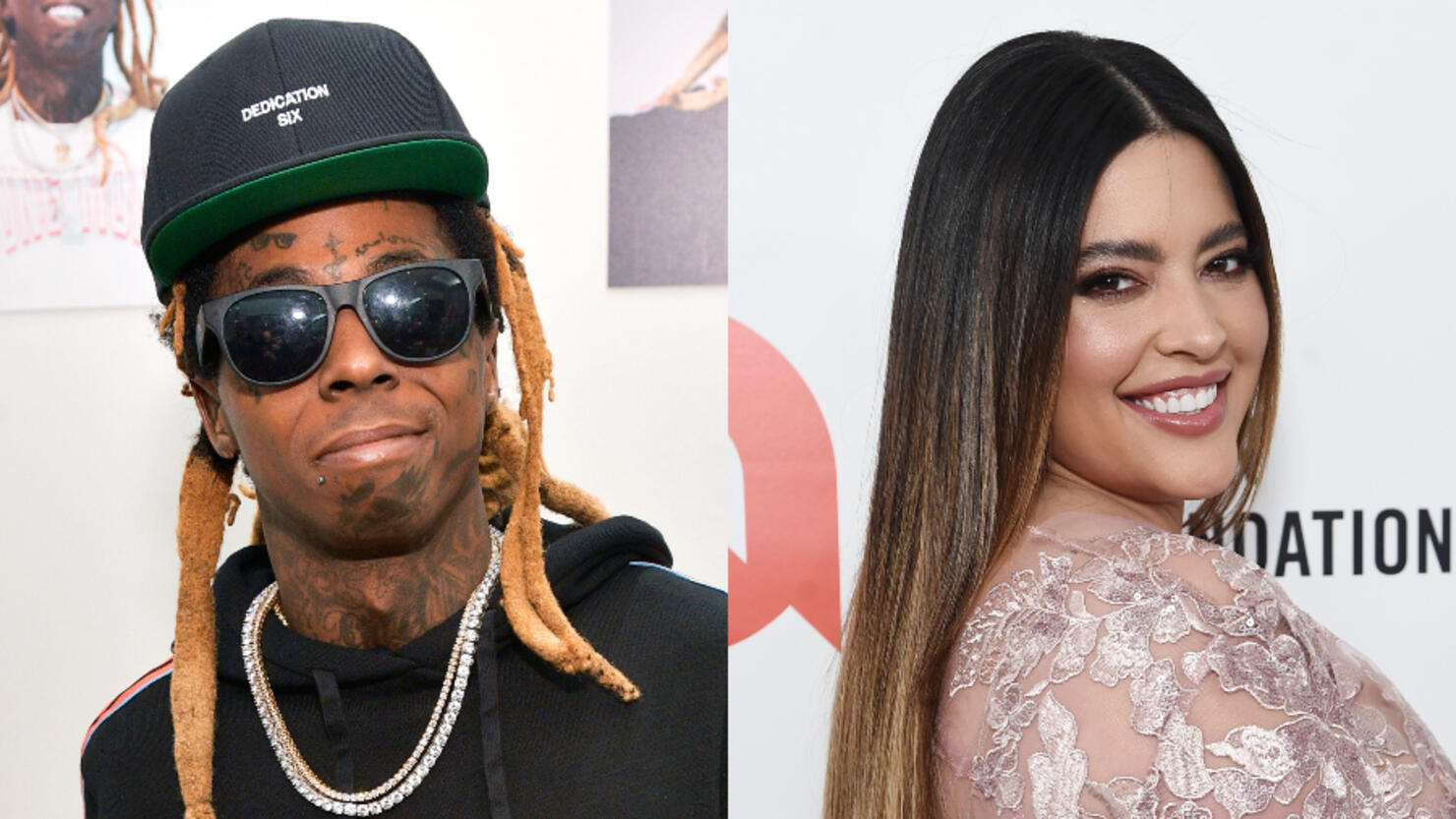 Lil Wayne is speaking out about his breakup.
One day after reports surfaced that he and his girlfriend Denise Bidot had called it quits, the rapper appeared to address the split in a cryptic tweet on Wednesday (November 4). "I live the way I love and love the way I live. I'm a lover not a lighter bekuz they burn out," he wrote. "I am an eternal fire and burning love, either leave with a tan, a 3rd degree burn, or stay and die in love. You're sweating. Sincerely, the fireman."
As fans know, Denise reportedly broke up with Wayne after the 38-year-old rapper endorsed Donald Trump last week. "She broke up with Wayne. It wasn't just his Trump support, but that was a big part," a source told B. Scott. "[Denise] was shocked when she saw Wayne come out with Trump. She's so disappointed in him."
Fans also noticed that the plus-size model unfollowed Wayne on Instagram before deactivating her account and sharing a meme to her Instagram Story that read, "Sometimes love just isn't enough."
Back in June, the "Get Outta My Head" rapper shared the first photo of Denise to Instagram. "All...," he captioned a photo of the plus-size model making a kiss face as she stood in a pool wearing a tie-dye bikini.
While Weezy's caption left room for interpretation, Denise's comment did not, as she took the liberty to finish his caption, writing, "Yours...✨❤️😘." She additionally shared Wayne's post to her Instagram Story, adding, "In case anyone was still wondering who bae is... @liltunechi got my heart and we ain't apologizing for our love ❤️."
Weeks prior, Denise made their relationship Instagram official, sharing a series of photos, including one of her and Weezy kissing, to her Instagram Story along with the caption: "Somehow in the middle of all the madness, something special happened. Us."
Photo: Getty Images