Gordon Hayward Reportedly Wants To Leave Celtics, Decline Player Option
By Jason Hall
November 5, 2020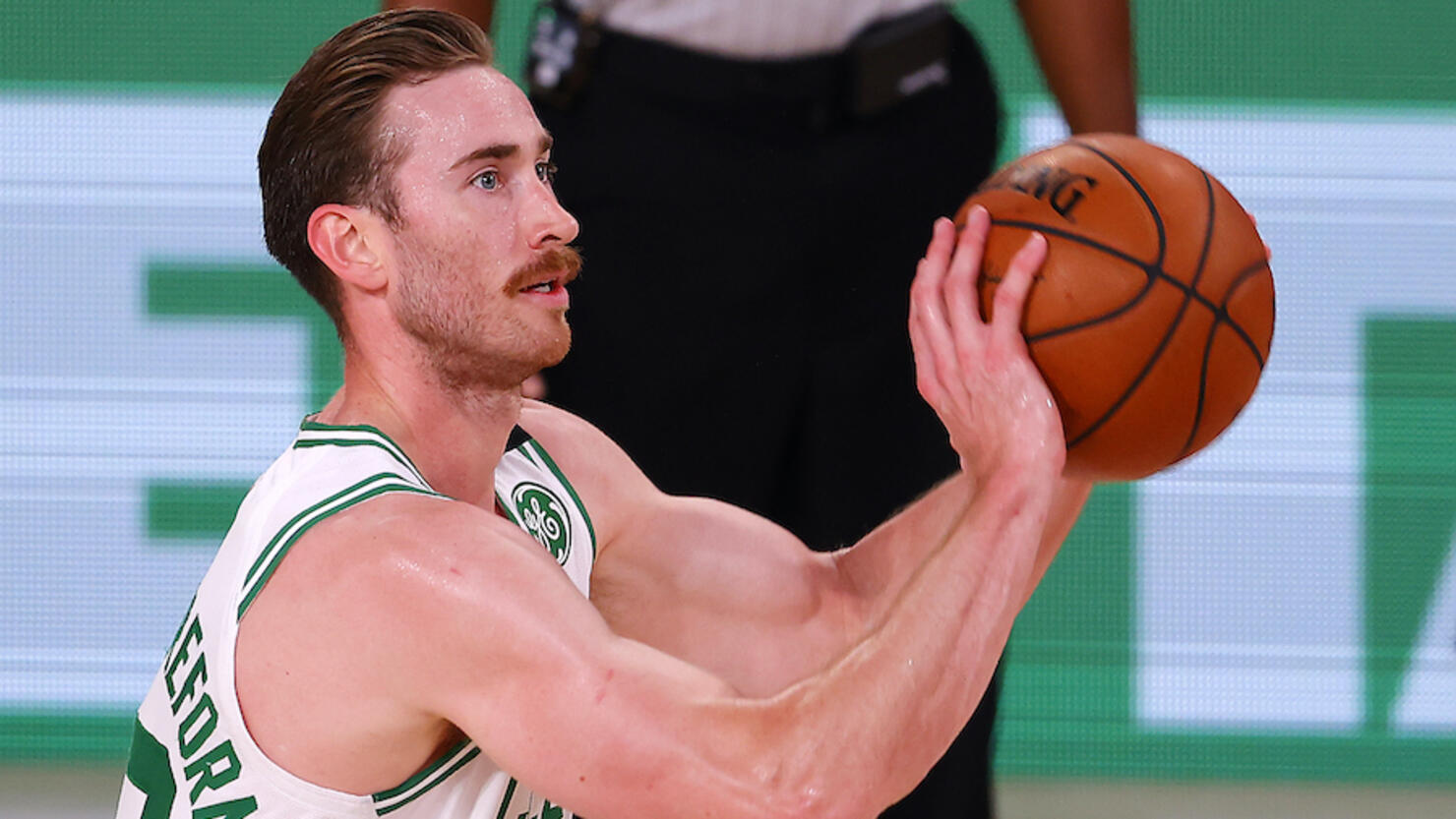 Gordon Hayward may be looking to leave this Boston Celtics this offseason.
During an appearance on The Bill Simmons Podcast, podcast host and Massachusetts native Ryen Russillo said he's heard Hayward is planning to decline his player option and opt out of the final year on his current contract with the Celtics. Hayward is scheduled to make $34.1 million for the 2020-21 season, but Russillo reports the former all-star would forego his player option if he knows a better deal is available on the free agency market.
Russillo said he doesn't know whether such a deal is available, but does believe it's possible for a team looking to boost itself into playoff contention to show major interest in Hayward.
"I heard Gordon Hayward does want out, but I don't know if he's going to get the money He's not opting out of that huge number unless he knows he's getting the deal," Russillo said on The Bill Simmons Podcast Wednesday via CBS Boston. "That could be an Atlanta solution even though it doesn't make a ton of sense. But I could also understand Atlanta saying, 'Hey, whatever, we didn't have to give up anything. We used all this cap space. We'll figure out which young players we want to play.' But does Gordon Hayward not like the current situation in Boston enough to then want to go ahead and play with Trae Young and watch him shoot a million times? I don't know."
CBS Boston also reported Hayward, an Indianapolis native, could possibly have interest in joining the hometown Indiana Pacers. There are also reports Hayward could opt out in order to sign another 3-4-year deal with Boston, as well as additional speculation that the forward, who signed a max contract to join the Celtics in 2017, wants to play a bigger role elsewhere after becoming the fourth option behind Jayson Tatum, Jaylen Brown and Kemba Walker.
There are still no confirmed dates for the beginning of NBA free agency as of Thursday (November 5) afternoon.
Photo: Getty Images