iHeartRadio Holiday Special: Carrie Underwood & Josh Groban to Perform
By Taylor Fields
November 6, 2020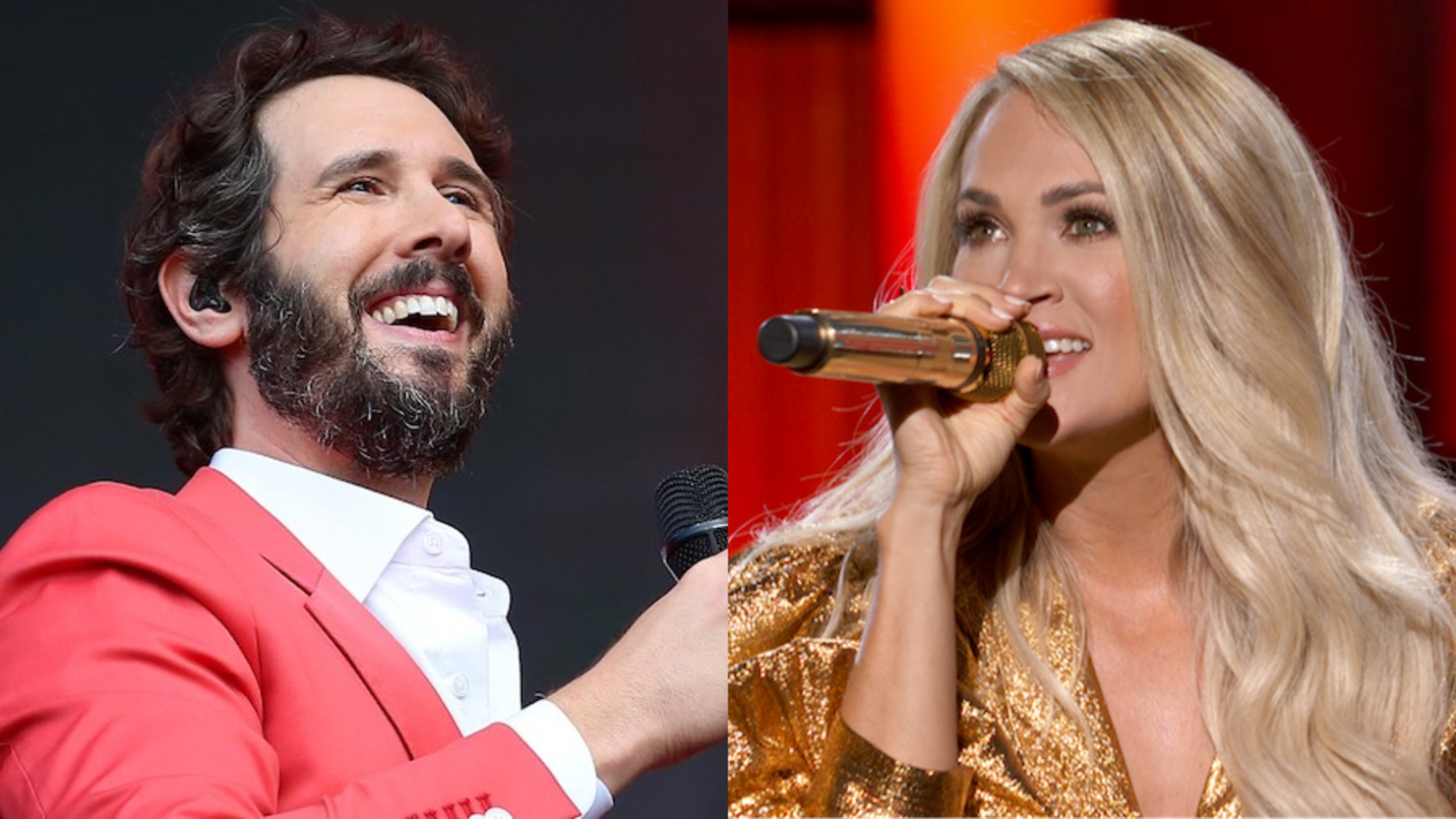 As many across the country have already begun decorating for the holiday season, they can now enjoy all the holiday music as iHeartMedia radio stations nationwide celebrate their annual holiday music flip, broadcasting all of the festive music of the season. And later in the month, fans can tune in to a very special show, the iHeartRadio Holiday Special, featuring performances from Carrie Underwood and Josh Groban.
The iHeartRadio Holiday Special will be hosted by Mario Lopez, and during the virtual concert, Underwood (who recently released her first-ever Christmas album My Gift) will perform, as well as Josh Groban singing some of the most popular holiday classics.
Fans can tune in to the iHeartRadio Holiday Special on Wednesday, November 25th at 7pm local time via iHeartRadio's YouTube and Facebook pages, as well as across iHeartMedia's AC, Hot AC and Classic Hits stations nationwide and on the iHeartRadio app. The show will also be available to watch in VR on the Venues app for Oculus Quest (Subscribe here).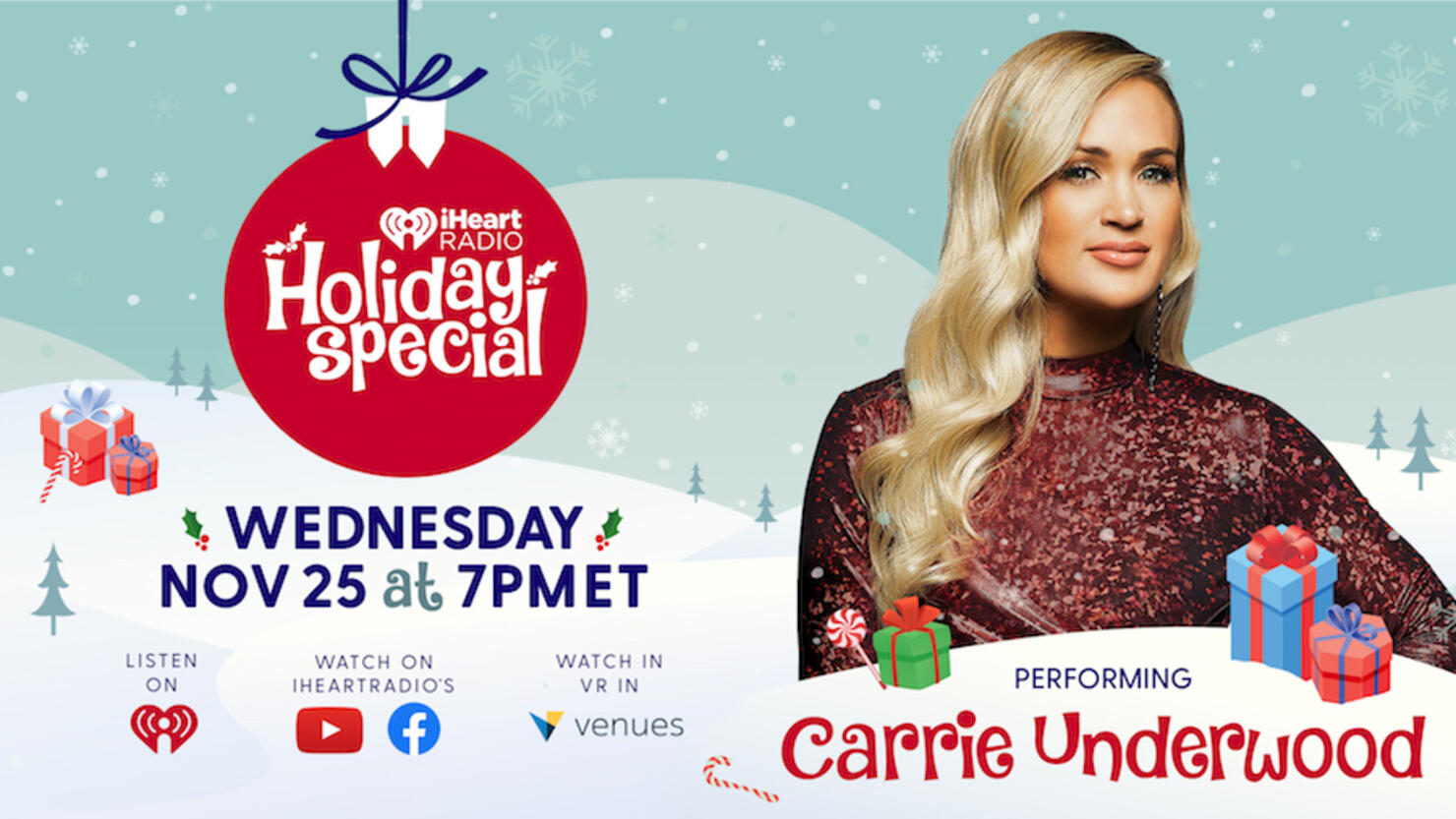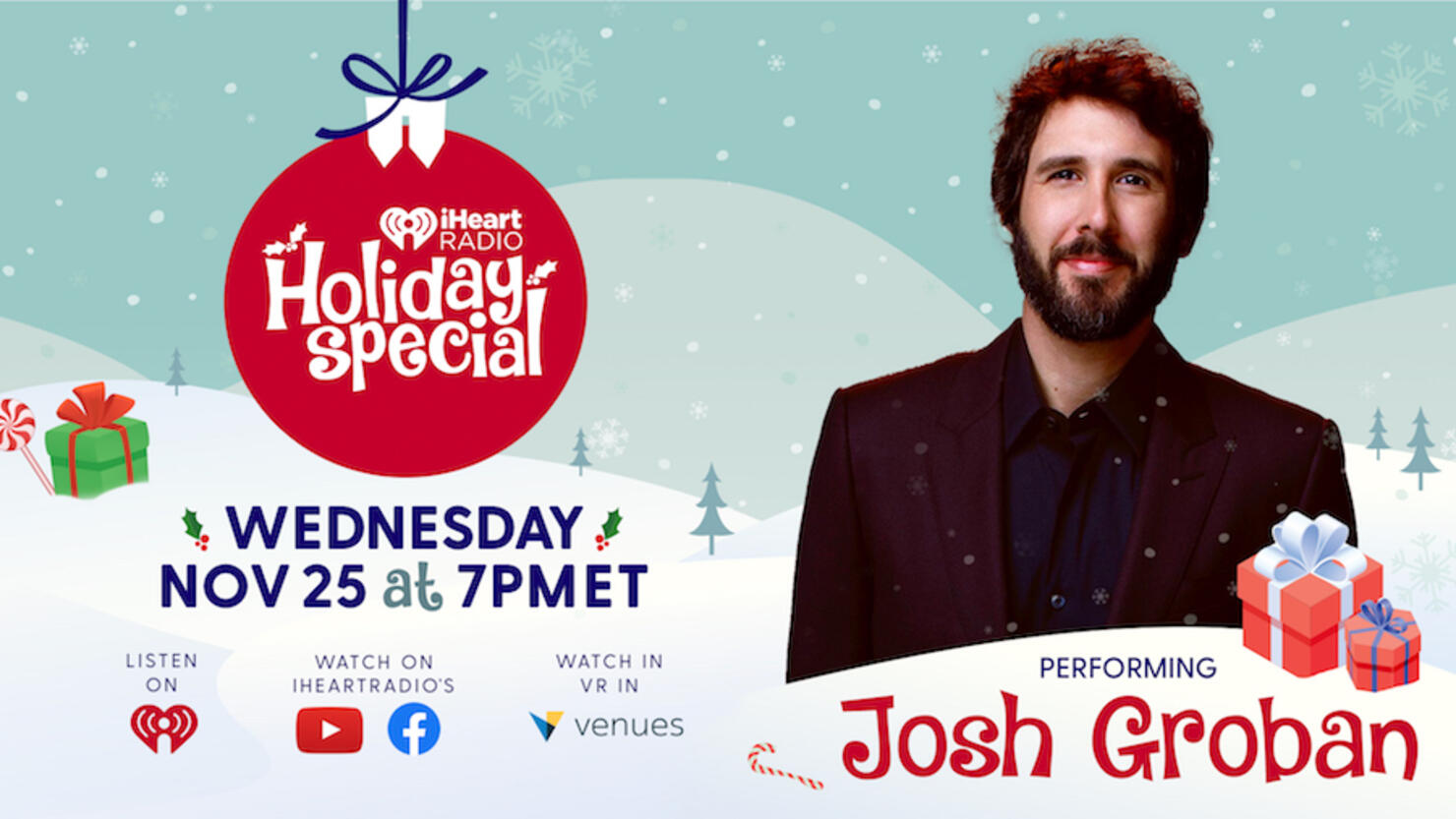 And to hear all of their favorite holiday music, fans only need to turn on the radio as iHeartMedia's annual station flip to Christmas music kicks off today, November 6th at 5pm local time, with more than 80 stations across the country broadcasting all the holiday hits from artists including Carrie Underwood, Josh Groban, Mariah Carey, Michael Bublé, Mannheim Steamroller, as well as timeless classics from icons Bing Crosby, Dean Martin, Frank Sinatra and more. 
Every holiday season, iHeartMedia converts music radio stations in its key markets to all Christmas music through Christmas Day. Each year, these stations continue to have the largest audiences of all radio stations in each market – often doubling the audience size from non-holiday programming – making iHeartMedia the No. 1 holiday music listening destination.
So, pour yourself some hot chocolate and put on your favorite holiday PJs as you listen to your local station and/or on the iHeartRadio App.