Joe Jonas Shares Throwback Birthday Shot For Kevin & It Involves Hot Topic
By Hayden Brooks
November 6, 2020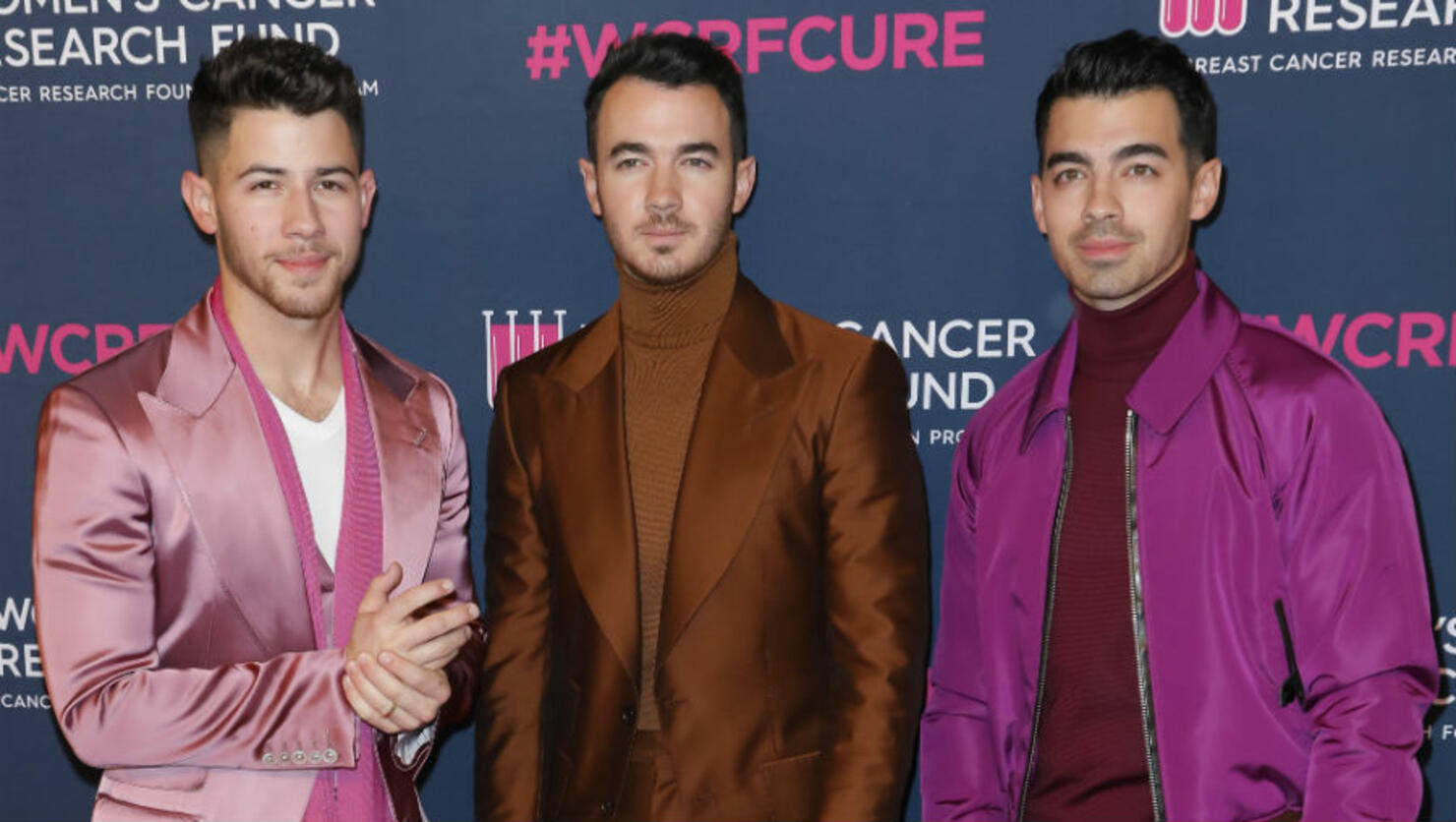 Kevin Jonas turned 33-years-old on Thursday (November 5) and received glorious throwbacks from his brothers.
To pay tribute to Kevin, Joe Jonas shared an old photo of the pair at Hot Topic. "Happy birthday @kevinjonas love you like a brother. Miss you mate! Can't wait to hang when it's time!" he captioned the shot of them in Willowbrook in their home state of New Jersey. "P.S. I can't tell if that's a mystery tooth or gum in your mouth."
Meanwhile, Nick shared a performance shot of the two, referring to Kevin as his "big bro." "Happy birthday big bro. I miss you and love you man. @kevinjonas," he wrote.
And it just wasn't the pop star siblings that showed Kevin some love, but also their youngest brother Frankie. "Love you dude. Happy birthday @kevinjonas you're such an inspiring father and brother," he captioned a baby photo of him being pushed on a swing by a teenage Kevin. "I'm so grateful for how close we've gotten. I can't wait for all the blessings in your future."
It's a celebratory time for the JoBros. Last week, the pop trio dropped a new holiday jam, "I Need You Christmas." Its cover art also gives us another look at the younger JoBros years, showcasing the three of them as kids on Christmas. Click here for more on that!