Lizzo Breaks Down In Tears Over 2020 Election Results In Emotional Video
By Regina Star
November 8, 2020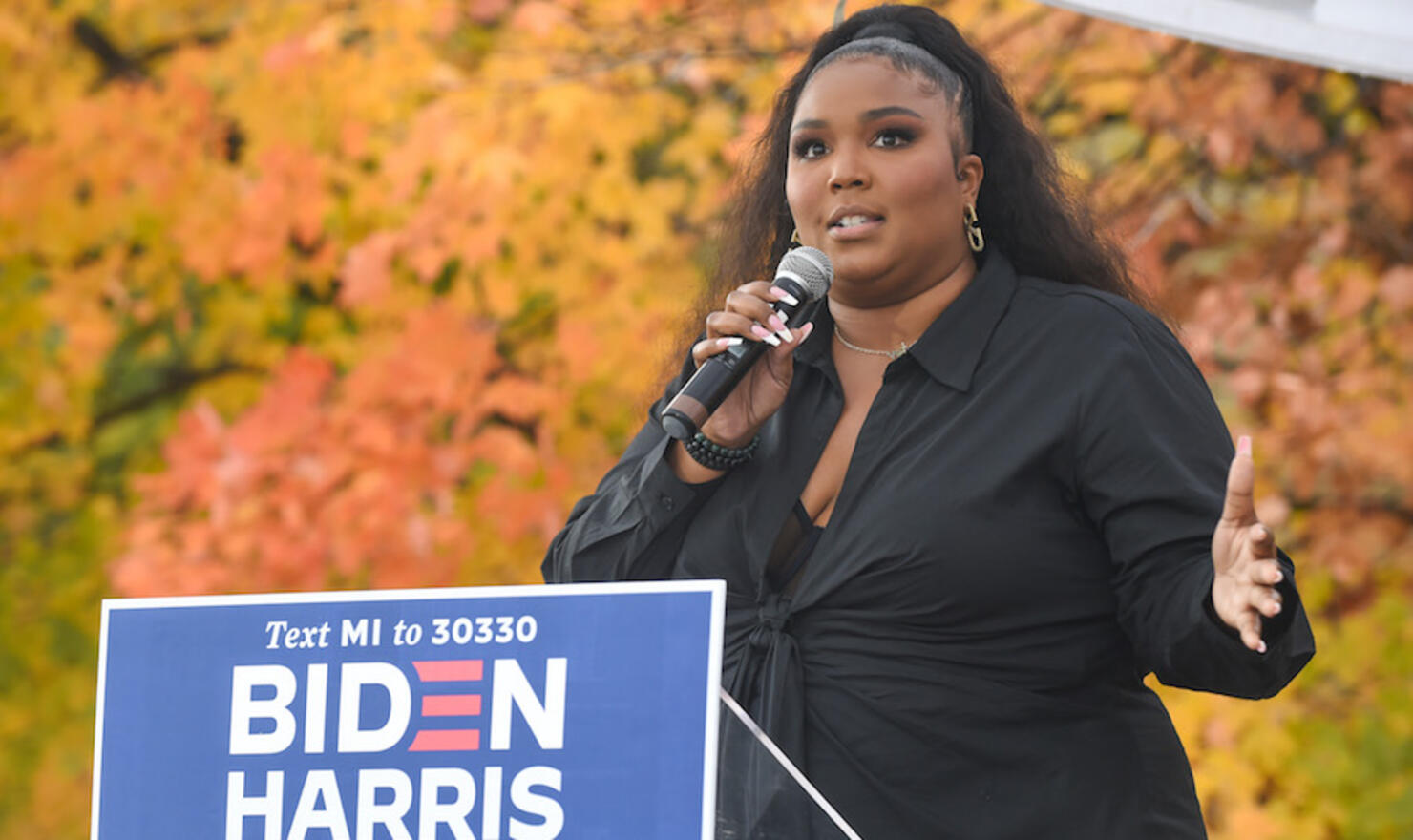 Lizzo had an emotional reaction to Joe Biden and Kamala Harris' presidential victory.
The "Truth Hurts" singer was overcome with joy after hearing the news of the 2020 presidential election being called for Biden and Harris on Saturday (November 7). (She also had a couple of choice words for President Donald Trump and his imminent exit from the White House — see that below.)
Teary-eyed and at a loss for words, Lizzo posted a four-minute Instagram video expressing her happiness and relief about the news of Biden and Harris' projected presidential win.
"There are few times in this country where I'm hopeful, I feel like every time I'm hopeful it gets taken away from me," the "Good As Hell" superstar began, with tears falling down her face. "And this time I was hopeful and I was scared and I think Trump is out of office officially. I'm seeing the news everywhere—I think this is the end of that four-year term that felt like a thousand years where people lost their lives, their livelihoods, this country fell into a pandemic, a recession."
"And you can't really blame one president for things but you can blame them for how they handled it," Lizzo continued, adding, "It was so mishandled and I felt so unseen and so neglected. … Whether you're blue or red, that man didn't care about you."
The 32-year-old also expressed that she's so excited "to see a Black woman in the White House, a Brown woman in the White House, an Indian American woman in the White House," and added that she's optimistic about the "fundamental changes" to come.
"I'm excited, I'm hopeful, and I'm proud of the patience that we all had," she went on, before concluding, "Everybody celebrating out there and I hope you're celebrating too. It's a beautiful day. God bless y'all, I love y'all. Let's get to work, America."
Photo: Getty Images