Chris Brown Teases 'Timeless' Joint Album With Drake
By Hayden Brooks
November 9, 2020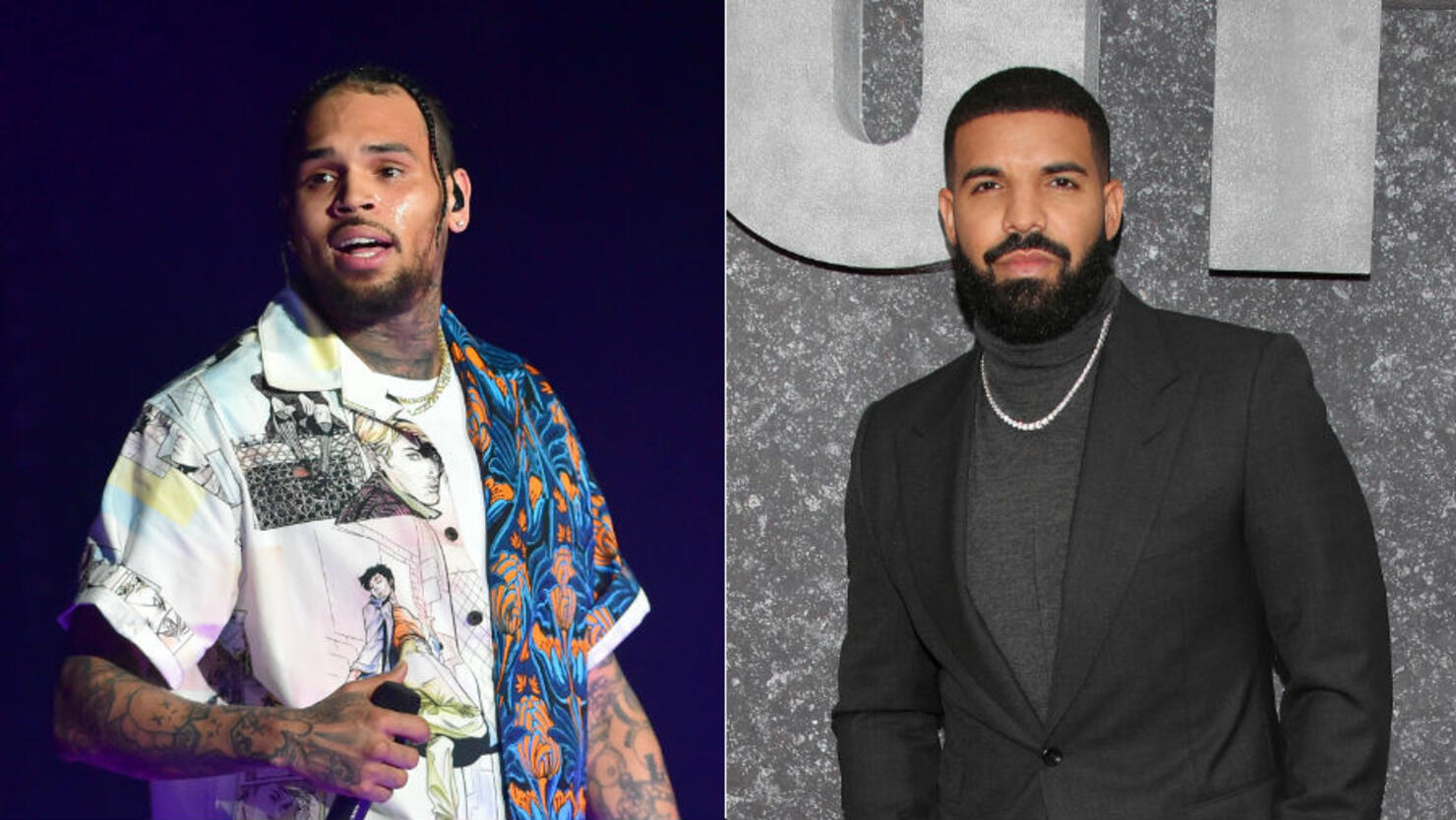 Chris Brown and Drake know they create fire, so it seems the titans are gearing up to drop a joint album.
During Brown's conversation with Fat Joe's "Joprah Show" on Instagram Live, the chart-topper was asked if he'd ever do a "collaboration album, like a Best of Both Worlds" with Drizzy. "Yeah…," Chris acknowledged with a huge smile, adding. "We got some songs. We definitely got some songs."
"There's definitely gon' be something that we're working on that's gon' be crazy," the singer said, adding that the material they're working on is "timeless."
Joe was quick to gush over the idea of the two working on a full-length project. "It's gonna be bigger than any album made in history, bigger than the Beatles," he replied. "I'm so happy that the fans is able to see Drake and Chris Brown put together a whole album."
Brown and Drake have a lengthy history together, one that includes hits, a brief beef and an onstage reunion during the latter's "Aubrey and the Three Migos Tour" in Los Angeles in 2018. Among some of their joint hits include "Deuces (Remix)," "Only," alongside Nicki Minaj and Lil Wayne, as well as their recent smash, "No Guidance."