Joe Biden Reveals Who Is On His Coronavirus Advisory Committee
By Bill Galluccio
November 9, 2020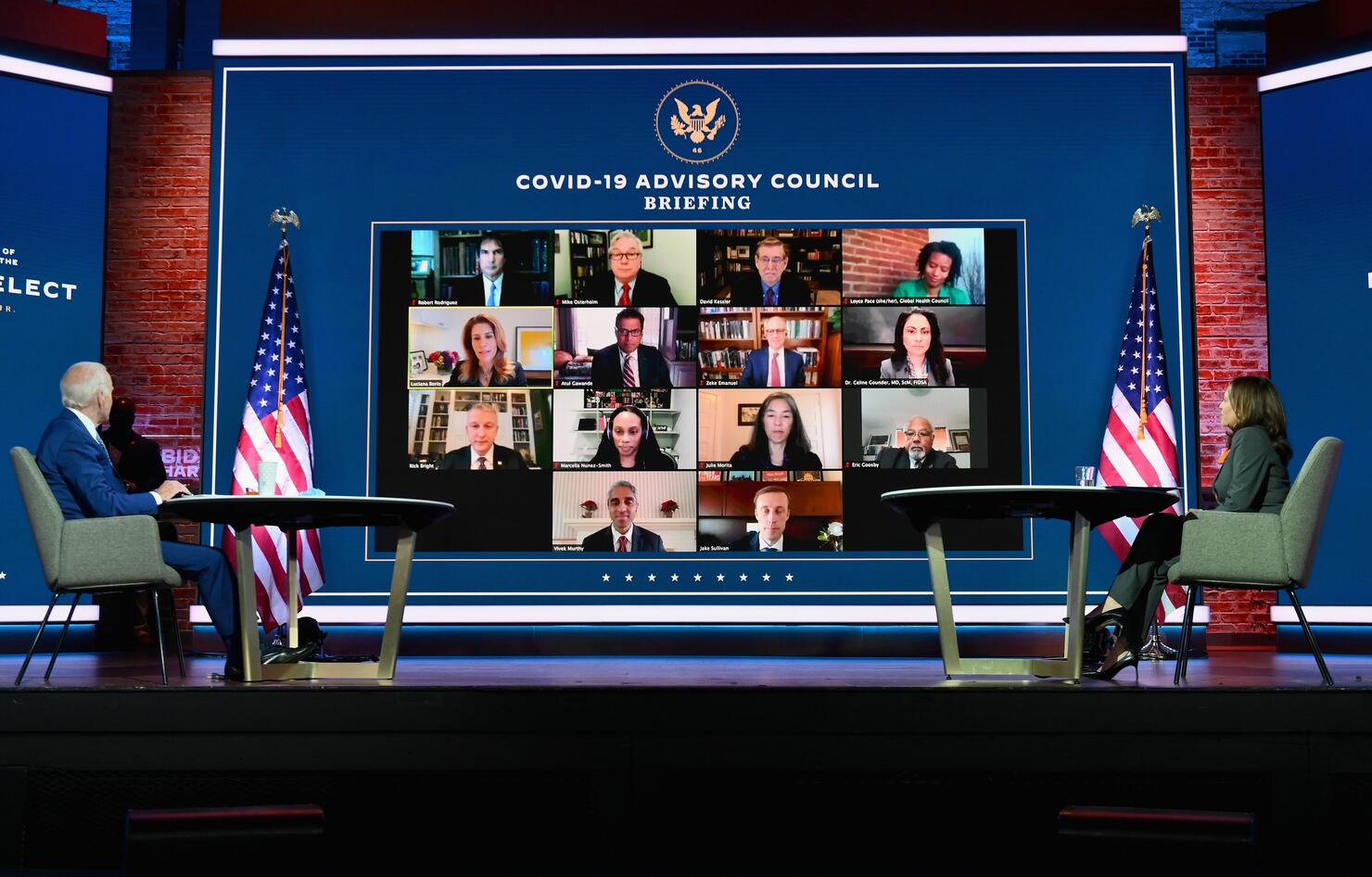 President-elect Joe Biden has named 13 people to his COVID-19 task force as he begins preparations to take over the presidency in January. The task force will be helmed by former surgeon general Dr. Vivek Murthy, former Food and Drug Administration commissioner Dr. David Kessler, and Dr. Marcella Nunez-Smith, who was the associate dean for health equity research at Yale's medical school.
The committee will also include Dr. Rick Bright, who filed a whistleblower complaint claiming that he was demoted for refusing to support the use of hydroxychloroquine as a potential treatment for COVID-19.
The other members of the task force include Dr. Luciana Borio, Dr. Ezekiel Emanuel, Dr. Atul Gawande, Dr. Celine Gounder, Dr. Julie Morita, Dr. Michael Osterholm, Ms. Loyce Pace, Dr. Robert Rodriguez, and Dr. Eric Goosby.
Together the task force has decades of experience in public health, working in both the public and private sectors.
Biden and Vice President-elect Kamala Harris will receive a briefing from the group on Monday (November 9) afternoon. After the briefing, Biden will deliver a speech to detail his plan to combat the coronavirus pandemic once he is sworn into office.
Biden said he wants to implement a nationwide mask mandate and promised to ramp up the production of American-made masks and personal protection equipment.
Photo: Getty Images