Izard's New Bakery, Sugargoat: 'Guaranteed To Bring Out The KID In You'
By Kelly Fisher
November 10, 2020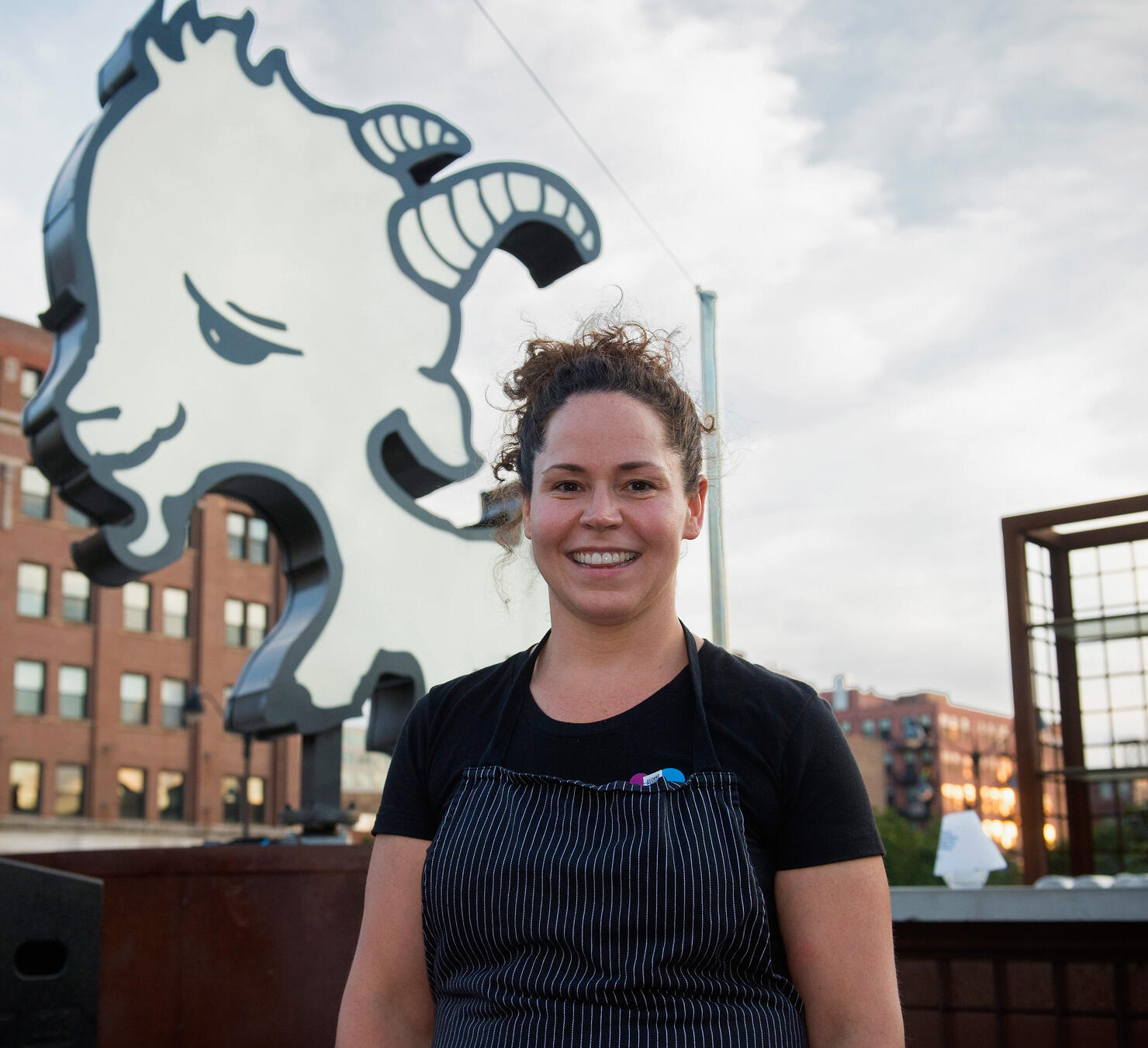 Celebrity Chef Stephanie Izard is opening a new bakery in West Loop.
Sugargoat opened Monday (November 9), joining Izard's other Chicago restaurants: Girl & The Goat, Duck Duck Goat, Cabra and Little Goat Diner.
Izard told the Chicago Tribune that when the COVID-19 pandemic prompted her to close her restaurants, she worked on desserts from home and the wheels in her mind began to turn.
Now, her ideas are springing into reality.
"Sugargoat is your sweet dreams destination, guaranteed to bring out the KID in you," Sugargoat's website reads. "See what we did there?"
Customers can find Sugargoat by the Little Goat Diner.
It will offer "a rotating selection of pastries, baked goods, cookies, cupcakes, beverages, and a selection of cake and pie offerings in our grab 'n goat," according to Sugargoat. It also notes that customers can place festive holiday orders and work with the Sugargoat team on custom orders.
"Our All The Chocolate Cake has… all of the chocolate," reads a Sugargoat Instagram caption. "Chocolate cake, chocolate sauce, chocolate everything. What more could you really want?"
Izard, well-known for her Iron Chef title after winning Iron Chef Gauntlet's first season on the Food Network, collaborated with pastry chef Faith Taheny to bring the new bakery to life.
The duo — working with one another since October 2016 — teamed up to offer treats like "a pie inspired by Wendy's Frosty and french fries," Eater Chicago described. It also noted "an avocado toast cake and Cheez-It Cake with cheddar caramel, strawberry Nesquik buttercream, cheddar caramel buttercream, and peanut butter Cheez It crunch," according to a press release.
"We wanted to remind people of flavor combinations or snacks that they love and put it into a sweet, fun way that can get a little bit silly," Izard explained to the Tribune of her inspirations.
Izard told the Tribune that Sugargoat could bring the city "some silliness and happiness and all that right now."
Sugargoat is open daily from 7 a.m. to 7 p.m. It's located at 820 W. Randolph St.
Photo: Getty Images