Julia Michaels Recalls Sliding Into Boyfriend JP Saxe's DMs
By Sierra Marquina
November 10, 2020
Julia Michaels is here to prove love (and a hit track) can be found via DMs. The Grammy-nominated singer Zoomed with Ryan Seacrest on Tuesday, November 10, and shared she first reached out to now boyfriend JP Saxe via Instagram.
The duo are behind the hit track "If The World Was Ending."
"We wrote 'If The World Was Ending' the day we met. I was the one that slid into his DMs," Julia recalled to Seacrest. "I was like, 'Hey, I think you're a super amazing songwriter and I'd love to work with you.' And we'd been trying to get it to work out and it finally did and that was the first song we ever wrote together and then I think we started dating like 9 days later or something."
The singer-songwriter, who has written songs for artists including Selena Gomez, Demi Lovato, Fifth Harmony, Shawn Mendes, Britney Spears, Justin Bieber, Hailee Steinfeld, and Gwen Stefani to name a few, has since been busy working on her debut album and lending her expertise helping Stefani on this season of The Voice.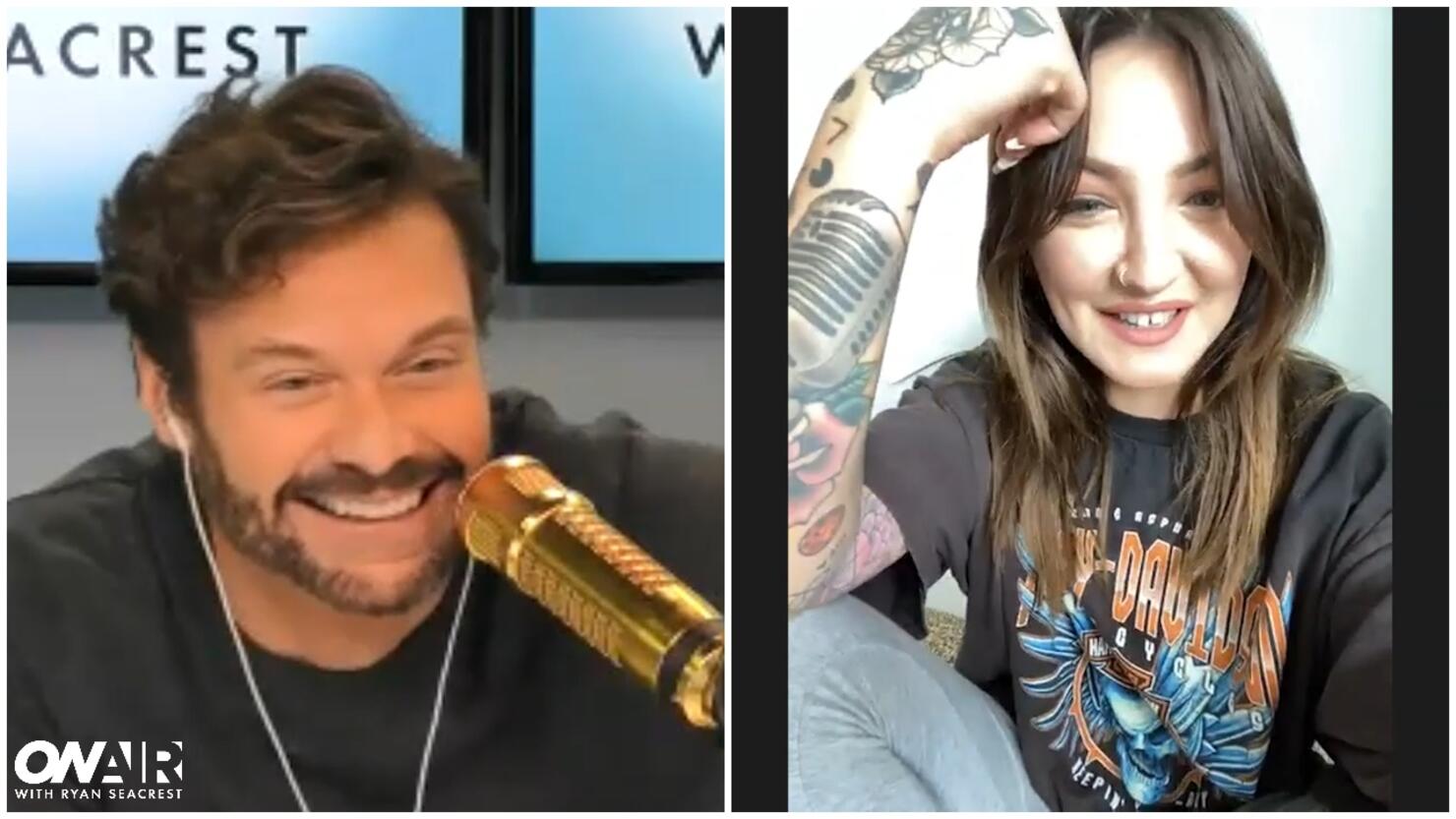 "This is the second time I've gotten to mentor on The Voice," she shared. "I'm back with Gwen and it's awesome because I have a lot of history with Gwen. I did a whole album with her. … I get to help her coach all her amazing artists she has on her team this season."
Listen back to the full interview in the audio above to find out if it's easier for Julia to record her own music or for others. Catch The Voice tonight on NBC at 8/7c.