See Vanessa Hudgens Play Three Roles In First 'Princess Switch 2' Trailer
By Emily Lee
November 10, 2020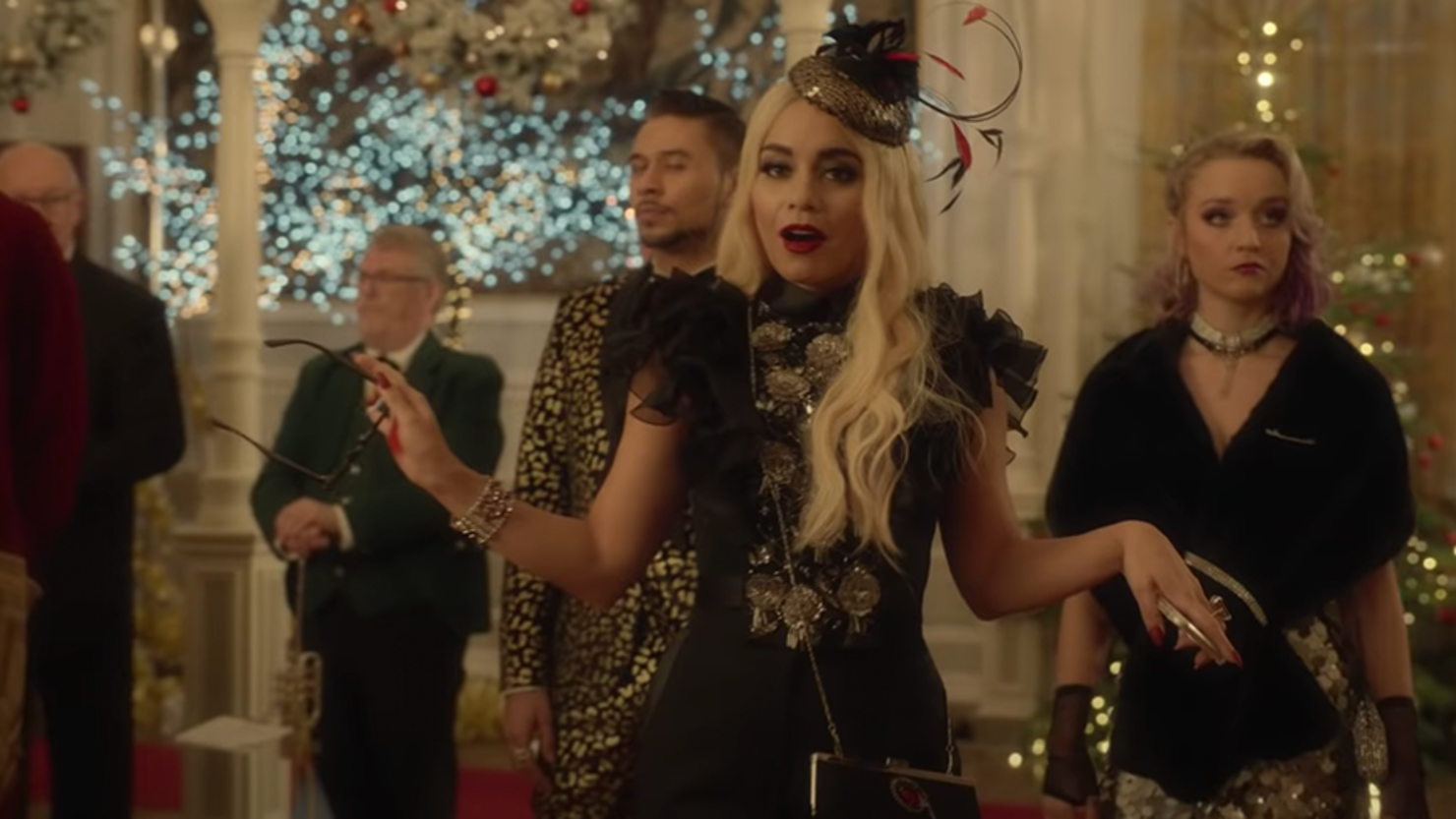 Vanessa Hudgens is back—and so is Vanessa Hudgens....and Vanessa Hudgens.
On Monday (November 9), Netflix dropped the first trailer for the highly anticipated followup to 2018's Christmas hit The Princess Switch. This time around Hudgens will be playing three lookalike characters in the holiday rom-com instead of just two.
For those who need a Princess Switch refresher, Hudgens starred as Stacey, a baker and small business owner from Chicago, and Duchess Margaret Delacourt of Montenaro. When the pair accidentally meet at an international baking competition, the pair decide to temporarily switch places. Unsurprisingly, hijinks ensue.
In The Princess Switch 2: Switched Again, Hudgens will be putting on yet another hat and starring as Margaret's cousin Fiona. Fiona, of course, just so happens to look exactly like Margaret and Stacey. What could possibly go wrong?
Here's the official synopsis from Netflix:
"Can Stacy and Margaret pull off ANOTHER switch so Margaret can spend more time with Kevin, just ahead of her of coronation? Or will a new lookalike, party girl Fiona, foil their holiday plans? The Princess Switch: Switched Again, starring Vanessa Hudgens, Vanessa Hudgens and...Vanessa Hudgens."
The Princess Switch 2: Switched Again hits Netflix on November 19.
Photo: Netflix