NBA In Nashville? Raptors Vetting Options For Temporary Home Amid COVID-19
By Jason Hall
November 12, 2020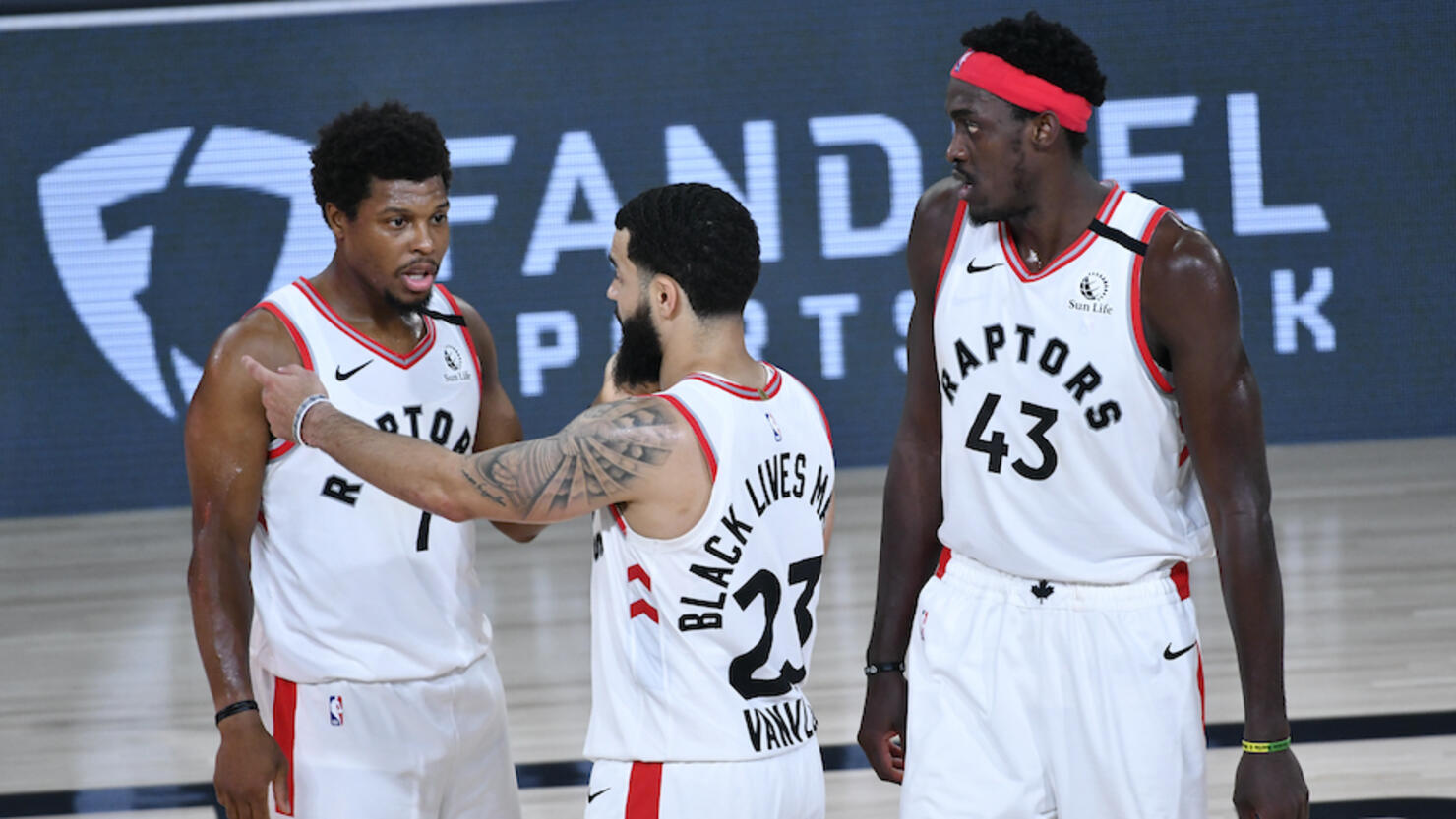 Nashville is reportedly among the cities being considered as a temporary home for the NBA's lone Canadian franchise amid travel restrictions brought on by the ongoing COVID-19 pandemic.
The Toronto Raptors are reportedly considering several American cities as possible temporary homes due to Canada's banning of non-essential travel, Adam Vingan of the Athletic (subscription needed) reports.
Raptors officials reportedly visited Nashville this week, a source familiar with the franchise's plans confirmed to the Athletic. Music City was reportedly added to the list of possible temporary cities recently given its success hosting the SEC Men's Basketball Tournament at Bridgestone Arena in the past.
However, Nashville Convention and Visitor's Corporation president and CEO Butch Spyridon told FOX 17 News Wednesday he was unaware of any Raptors officials visiting Nashville to vet its potential as a temporary home location.
"To the very best of our knowledge, no decision has been made. We are also not aware of any visit," Spyridon said. "In light of the fact that Canada has not been allowing travel to the United States, I would find it hard to imagine the Raptors were in town."
However, a Raptors spokesman wasn't ready to rule out any possibilities, although the franchise intends to play games in its home city if possible.
"Our focus is on playing next season in Toronto but all options are being considered," the spokesperson told FOX 17 News.
Louisville was initially reported be among the cities negotiating with the Raptors, but discussions were halted, according to Sports Illustrated. Buffalo, Newark and Kansas City have also been rumored to be possible destinations.
The state of Tennessee is already home to another NBA franchise, the Memphis Grizzlies, who permanently moved from Vancouver in 2001. Both the Raptors and Grizzlies entered the NBA in 1995 as part of the league's expansion to Canada.
The Raptors had previously joined other NBA teams playing at the NBA Bubble at Wald Disney World in Orlando during an abbreviated season and playoff run after the league resumed from its COVID-19 postponement in July. The Bubble kept all teams in isolation to protect players from being exposed to COVID-19 during the final eight games of the 2019-20 regular season and throughout the 2020 NBA playoffs.
The Raptors won seven of their final eight regular season games inside the NBA Bubble and swept the Brooklyn Nets in the first round of the NBA playoffs before being eliminated by the Boston Celtics in Game 7 of the Eastern Conference semifinals.
Photo: Getty Images