Sammy Hagar Will Take Part In Van Halen Tribute 'When They Think It's Time'
By Andrew Magnotta @AndrewMagnotta
November 12, 2020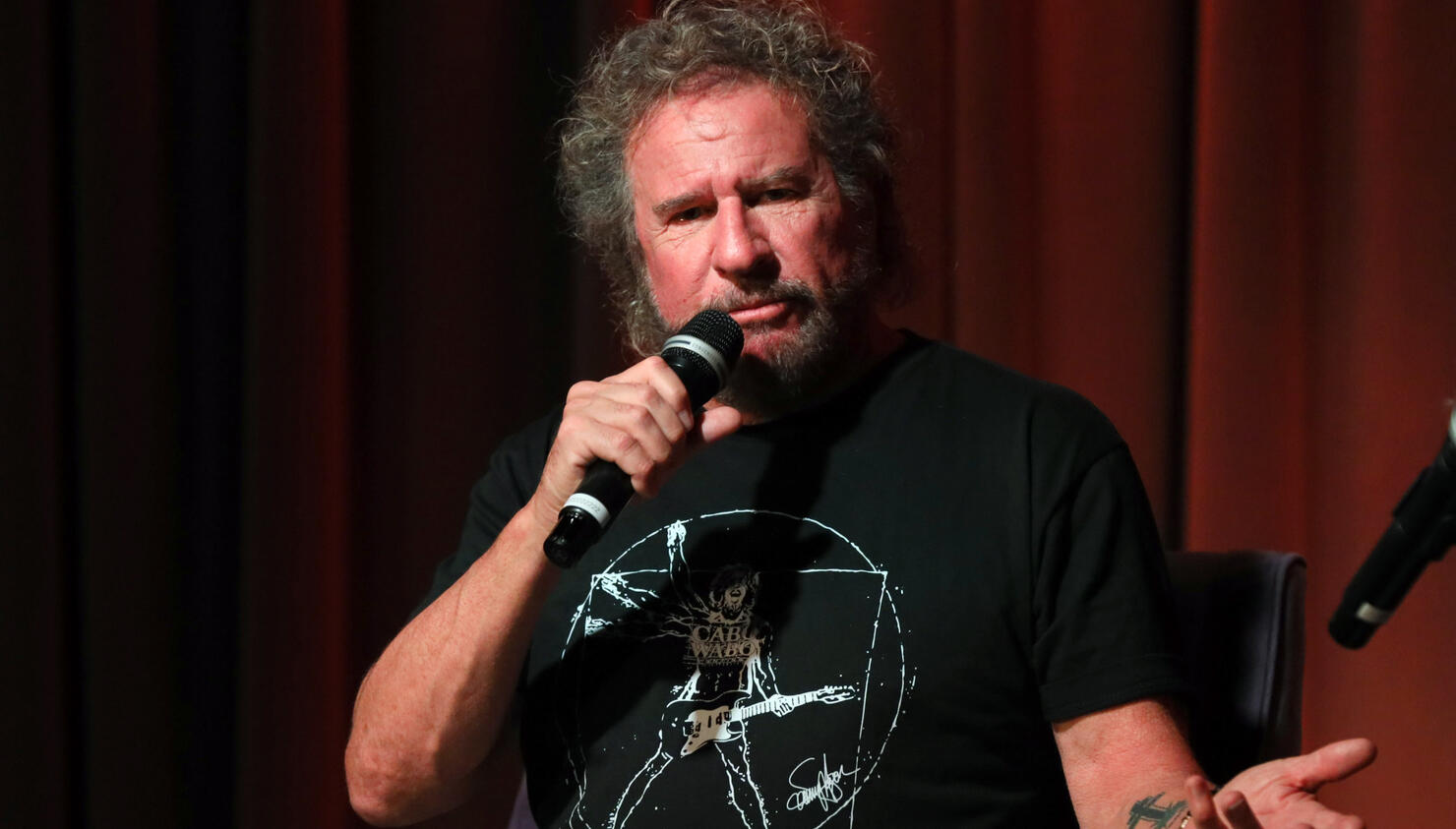 Sammy Hagar says he'll be happy to take part in a tribute to late-Van Halen co-founder Eddie Van Halen, but it's not his place to organize it.
Hagar split with Van Halen for good in 2005 and didn't speak directly to Eddie again until early this year, when the two let go of their grudge and reconnected over the phone. The former bandmates stayed in touch via text in the ensuing months, but Hagar kept it quiet so as not to stir up reunion rumors. He later said he worried Eddie's health was deteriorating when the guitarist stopped responding to him.
Eddie died on October 6 from cancer at age 65.
"There's no talk of reunion or a tribute with me, that's for damn sure," Hagar told ABC News in a recent conversation, referring to his lack of say in the matter. "When they want to do something, when they think it's time, if they get together and said, 'Hey, would you come out and sing some songs?,' you'r damn [right] I would. ...But [for me] to talk about that? Hell no."
Despite not being in Van Halen for over a decade, Hagar has continued to include classic Van Halen songs during his live shows. Many of his post-Van Halen musical projects have included longtime Van Halen bassist Michael Anthony, whom the band hoped to stage a reunion with last year.
While there's no good reason the Van Halen family won't put on a tribute to Eddie sometime in the future, anything resembling a reunion is out of the question, according to Eddie's son Wolfgang Van Halen.
A few weeks after his father's passing, Wolfgang put out a statement vehemently denying rumors that Van Halen was considering a reunion that would include himself in Eddie's place on guitar.
Wolfie called the suggestion a "s----y lie" that was "not only hurting the fans, but hurting me and my family."
Photo: Getty Images