Khloe Kardashian Talks With Tristan Thompson About Their Relationship
By Peyton Blakemore
November 13, 2020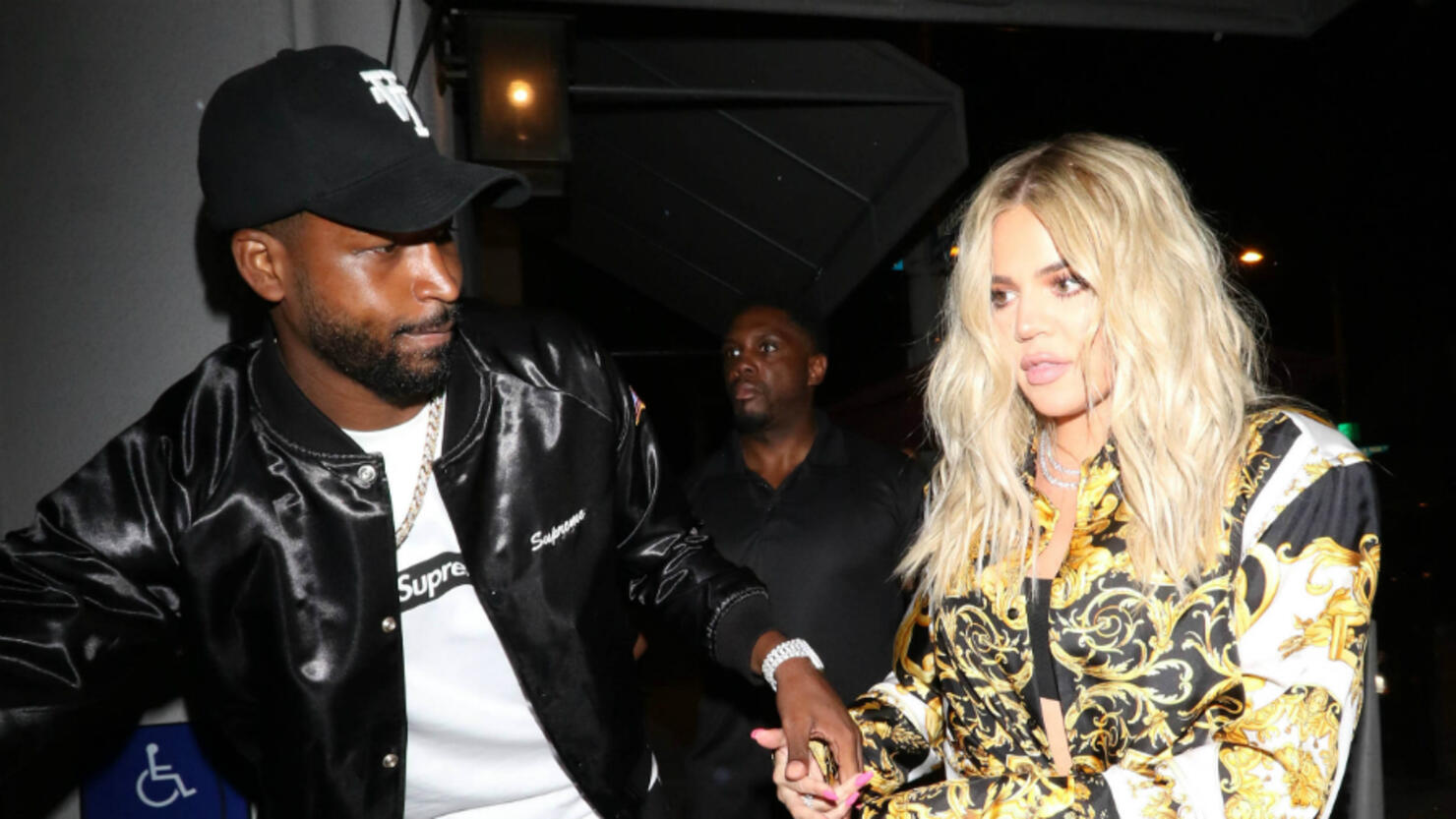 Hours after fans realized Khloe Kardashian and Tristan Thompson no longer follow each other on Instagram, the Keeping Up with the Kardashians finale aired, showing the on-again-off-again couple discussing the future of their relationship.
"We've done this rodeo before where your actions didn't go with your words and for almost a year now, you've been a different person. It frustrates me cause I'm like, 'Why now? Why are you, like, the man I dreamed of currently? Why couldn't you be that when we were together?'" Khloe told her ex, who she quarantined with for months amidst the global pandemic, during a sit-down. "One of my fears is you're acting like this until you get what you want, and then if you do, you're gonna turn into like the old Tristan again.'"
"You can understand the reservations I have, right?" she continued. "Do I love you? A million percent. Am I in love with you currently? No, but would it be great if I could have this fairytale ending? Yes. But just because you have a family with someone also doesn't mean you have to stay with someone if it's not the best fit."
The 36-year-old reality star added, "I don't know what the future holds. All I do know is I am actively trying to take down little bricks. I try to be more trusting. I try. It's a slow process, but that's just how it has to be for me, but I do appreciate the effort you make, and the new you. It's night and day — who you are."
Ahead of their sit-down discussion, Tristan had a conversation with Khloe's bestie, Malika Haqq, to get advice on how to win Khloe back. "Losing her made me lose a part of myself, and I was going down a path — that was not who I wanted to be," the NBA player told Malika. "I gave [Kris Jenner] my word that I was going to protect her daughter, and I failed. That kills me the most — when someone you respect and have high regard for and you let them down."
The episode couldn't have come at a stranger time given the fact that this week has been pretty drama-filled for the Kar-Jenner family, and specifically Khloe. On Thursday (November 12), eagle-eyed fans noticed that she and Tristan weren't following each other on Instagram amidst the fallout of Larsa Pippen's bombshell interview.
As previously reported, Larsa, who the Kardashian sisters unfollowed in July, told Dax Holt and Adam Glyn on the "Hollywood Raw Podcast" earlier this week that she dated Tristan before Khloe. The interview came amid rumors that Khloe and Tristan were giving their relationship another shot over a year after his infamous cheating scandal.
Photo: Getty Images