Hiker Rescued On Mount Rainier Brought Back To Life After Dying In The ER
By Bill Galluccio
November 16, 2020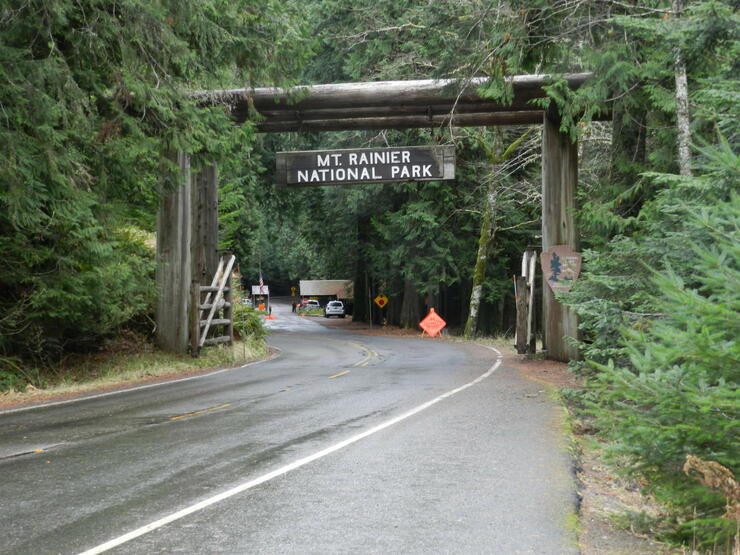 A hiker who got lost in Mount Rainier National Park returned from the dead after his heart stopped beating while he was in the emergency room. Michael Knapinski, 45, set out with a friend on November 7 to hike through the park in Washington State.
When the pair reached the Muir Snowfield, they split up. Knapinski planned to snowshoe towards Paradise while his friend planned to ski to Camp Muir before making his way to Paradise.
As Knapinski made his way through the snowy trail, conditions worsened, and he got lost not far from Paradise.
"I was pretty close to the end (of the trail). … Then it turned to whiteout conditions, and I couldn't see anything," Knapinski told The Seattle Times. "I'm not sure what happened. I think I fell," he said, noting bruises and scrapes all over his body.
When Knapinski failed to show up at Paradise, his friend contacted authorities, who began a desperate search in the frigid wintery conditions. As the night went on and temperatures dropped to about 16 degrees Fahrenheit, the rescue teams had to call off the search until the morning.
On Sunday afternoon, a helicopter spotted Knapinski near the Nisqually River drainage. When rescuers arrived, they found him unconscious, and he was airlifted to the hospital.
While he was in the ER, his heart stopped for 45 minutes. Doctors and nurses hooked him up to an extracorporeal membrane oxygenation machine, and eventually, his heart started beating again.
"He died while he was in the ER, which gave us the unique opportunity to try and save his life by basically bypassing his heart and lungs, which is the most advanced form of artificial life support that we have in the world," Dr. Jenelle Badulak told the newspaper.
Two days later, Knapinski finally woke up.
"He was crying, and they were crying, and I'm fairly sure I cried a little bit," said Whitney Holen, a trauma nurse at the hospital. "It was just really special to see someone that we had worked so hard on from start to finish to then wake up that dramatically and that impressively."
Knapinski said he is grateful that the staff at the hospital refused to give up on him after he died.
"They just didn't give up on me. … They did one heck of a job at keeping me alive," he said. "I've got a million people to thank."
Photo: Getty Images