Tyler Hubbard Reunites With Family After Testing Negative For COVID-19
By Blake Taylor
November 17, 2020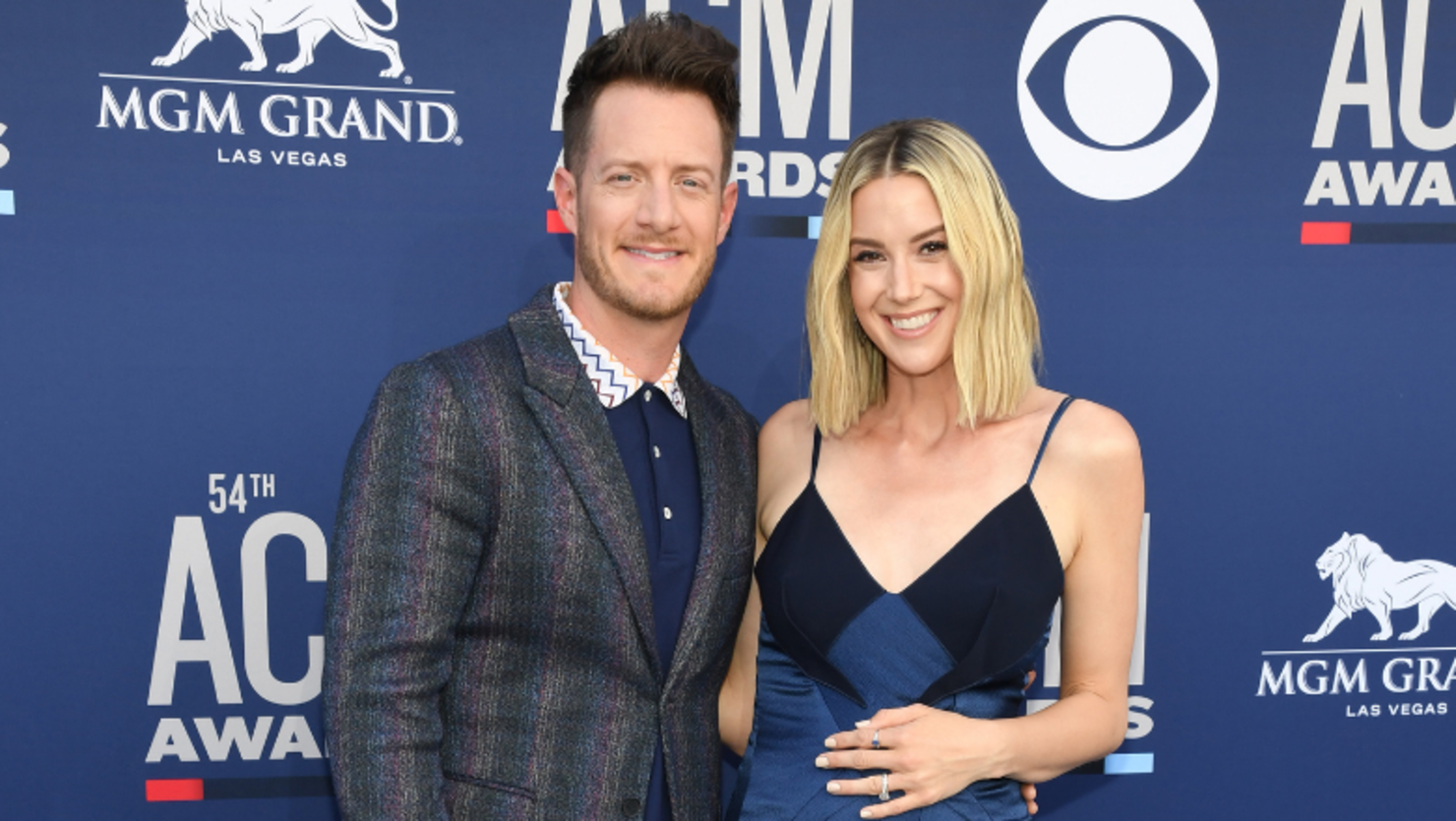 Tyler Hubbard has reunited with his family after a COVID-19 diagnosis and a 13-day quarantine on his tour bus.
The Florida Georgia Line member turned to Instagram on Monday (November 16) to announce that he tested negative for COVID-19 alongside a photo of himself with his wife Hayley, daughter Olivia, 2, and sons Luca, 15 months, and Atlas, 7 weeks.
"After 13 days of being on the tour bus in the driveway I'm finally covid free and back in the house," he captioned the photo. "Family dinner never felt so good. So thankful."
Hubbard also shared his excitement with fans on his Instagram Story. "I took a COVID test this morning and it just came back negative, which means I get to take a shower and go hug my family and go have dinner together," he said in a video. "I could not be more excited."
The country star also documented his quarantine hair with a selfie, writing "2 days no shower. 13 days no beard love. I hope you ready for me honey."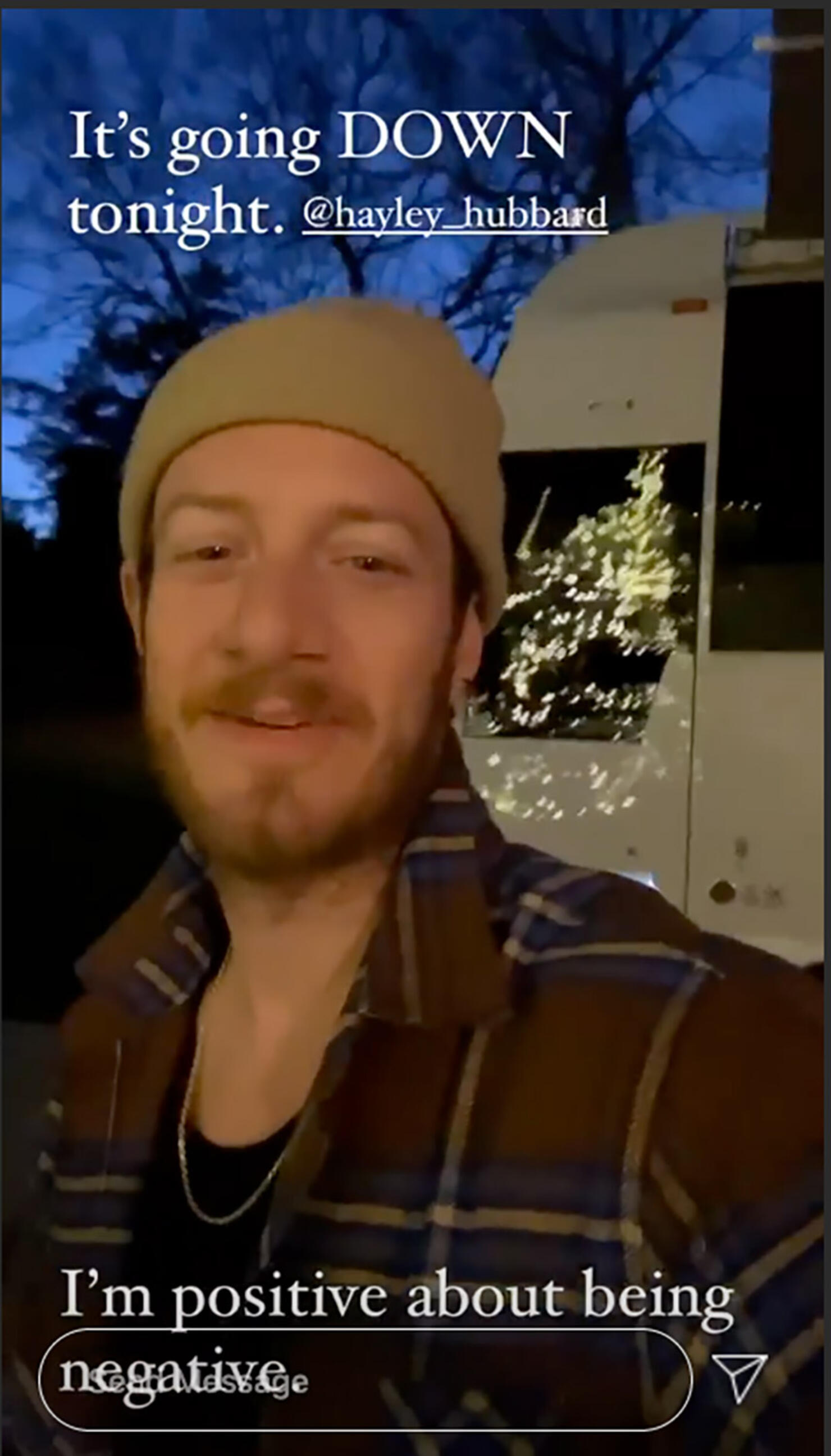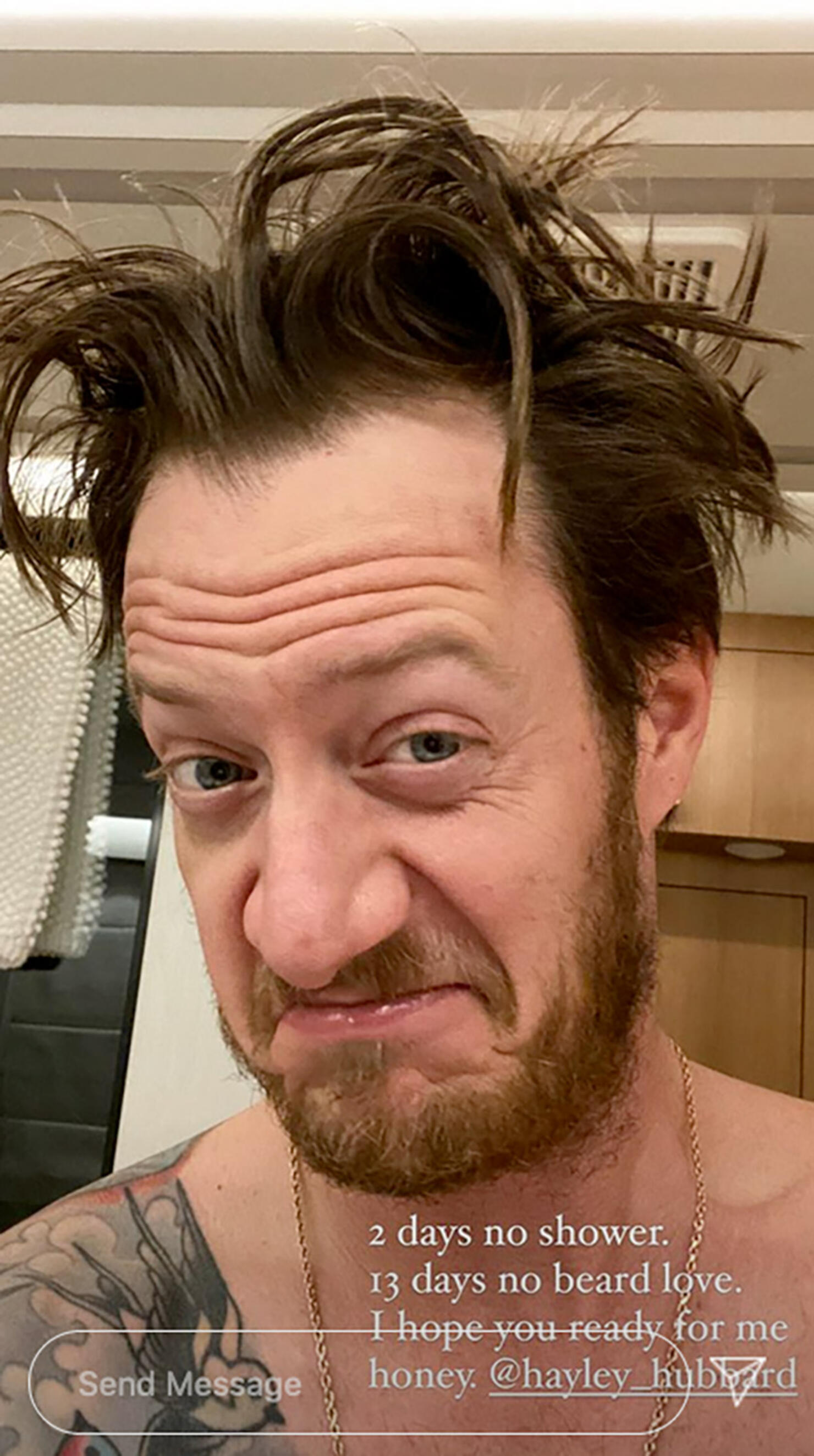 Hubbard first announced that he tested positive for coronavirus on Monday (November 9) ahead the 2020 CMA Awards, forcing Florida Georgia Line to cancel their scheduled performance.
"Some of y'all guessed it..... Got the Rona," he captioned an Instagram post at the time. The singer went on to write that he is asymptomatic and quarantining on the bus, adding that he is missing his family, "writing songs," and "thankful."
Throughout his quarantine, Hubbard kept fans in the loop on social media. On Saturday (November 14), he shared a video of his family visiting him from outside his tour bus.
"My morning visitors made my day," he captioned a clip showing his wife standing outside the bus with their kids who were wearing costumes.
"Am I getting a visit from a princess or a fairy? And an astronaut? Oh my goodness," he said to his kids.
Hubbard later shared footage of his daughter giving him hugs and kisses on FaceTime. "Air hugs and FaceTime kisses from my angel," he wrote, adding, "I'm so ready for the real thing..should only be a couple more days. I'm over covid and being quarantined."