Bleachers Make Their Triumphant Return With 'Chinatown' And '45'
By Katrina Nattress
November 19, 2020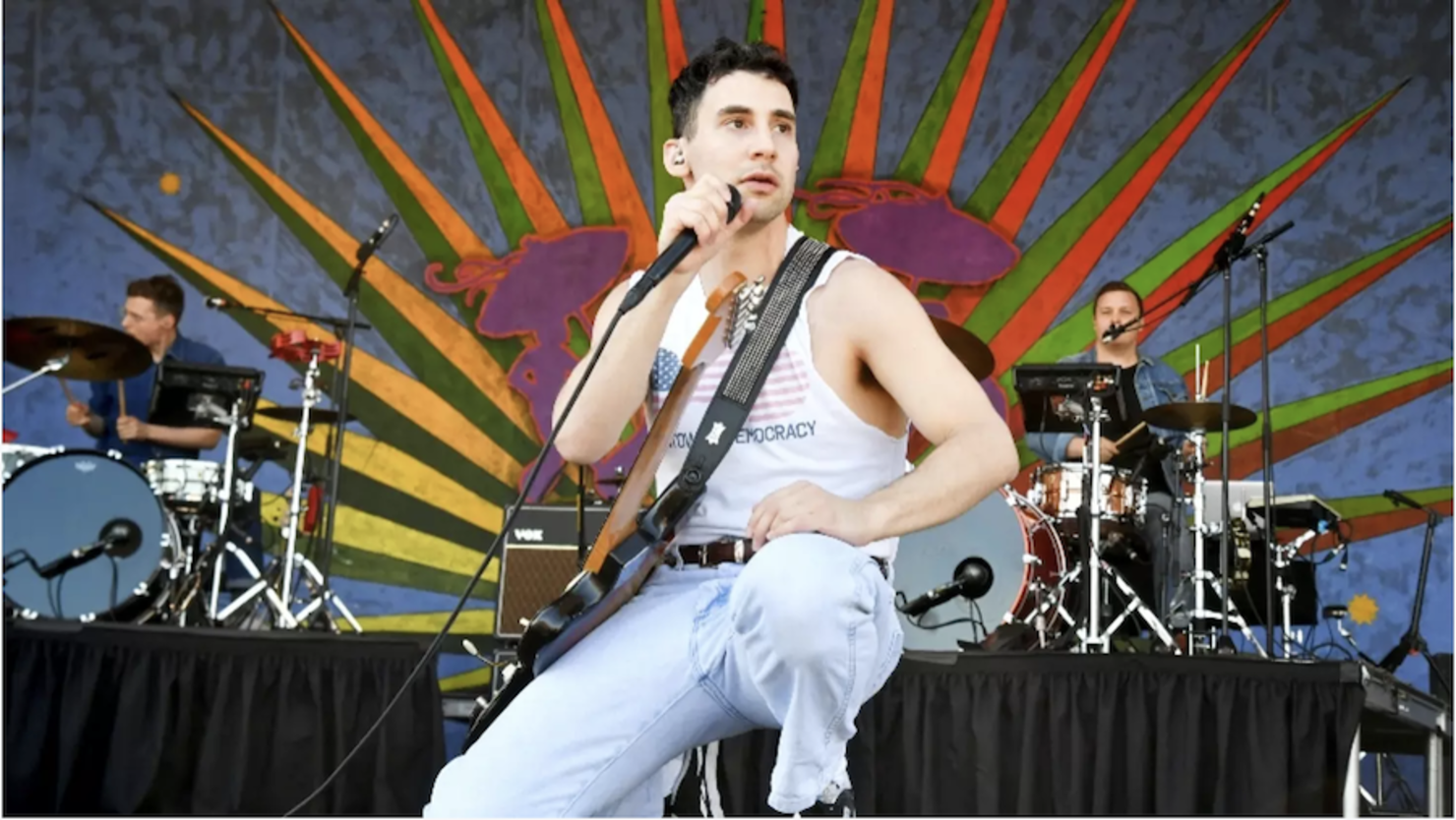 Back in January, Jack Antonoff said a new Bleachers album was coming this year. Fans have been waited with bated breath for nearly 11 months, and when hope was all but lost he released two new songs — and one of them features Bruce Springsteen!
Earlier this week, Bleachers made their triumphant return with "Chinatown" and "45." Though their third album has not been announced, the new music is certainly something to get excited about. Aside from the audio, Bleachers also shared a video for "Chinatown" that stars Springsteen and Antonoff.
"'chinatown' starts in NYC and travels to new jersey," Antonoff explained in a statement about the tracks. "that pull back to the place i am from mixed with terror of falling in love again. having to show your cards to someone and the shock when you see them for yourself. thinking you know yourself and where you are from…. having to see yourself through somebody who you want to stay… i started to write this song with these ideas ringing in my head. to further understand who you are pushes you to further understand where you are from and what that looks and sounds like. there are pieces in that that are worth carrying forever and pieces worth letting die."
"'chinatown' and '45' are both the story of this—'chinatown' through someone else, '45' through the mirror," he continued. "as for bruce, it's the honor of a lifetime to be joined by him. he is the artist who showed me that the sound of the place i am from has value and that there is a spirit here that needs to be taken all over the world."
Watch the "Chinatown" video and listen to "45" below.