COVID Patient Plays Violin To Thank His Doctors, Nurses At Utah Hospital
By Anna Gallegos
November 19, 2020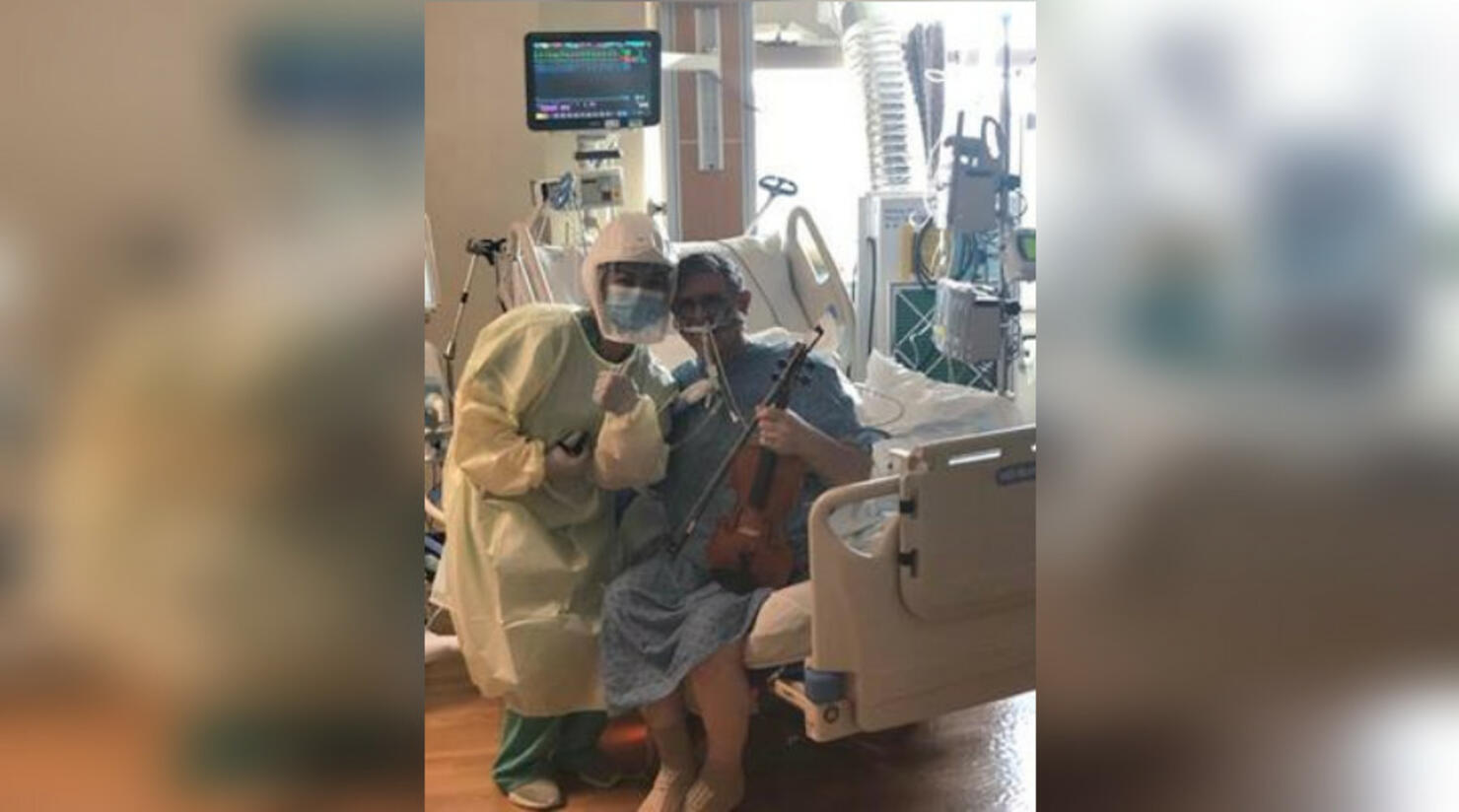 Grover Wilhelmsen couldn't verbally tell his doctors, nurses, and other caregivers "thank you" because he had a breathing tube down his throat.
He wanted to find another way to show his appreciation for the care he received as a COVID-19 patient at McKay-Dee Hospital in Ogden. Nurse Ciara Sase asked Wilhelmsen to play the violin or viola after she learned that he's a retired orchestra teacher.
"I said to him, 'We'd love to hear you play. It would bring so much brightness and positivity into our environment,' " Sase told Intermountain Health's Caregiver News.
After getting the OK from Wilhelmsen's doctors, Wilhelmsen's wife, Diana, was able to bring her husband at the ICU his violin, viola, and some music books. Behind his ICU room's glass doors, Wilhemsen played for hours. Sase used her vocera (a walkie-talkie-like device designer for health care workers) to make sure those outside the room could hear the music.
The hospital shared a video of Wilhelmsen playing on YouTube.
"It brought tears to my eyes. For all the staff to see a patient doing this while intubated was unbelievable," Sase said. "Even though he was so sick, he was still able to push through. You could see how much it meant to him. Playing kind of helped to soothe his nerves and brought him back to the moment."
Nurse Jared Sillito called Wilhelmsen's music "a real morale booster."
Wilhemsen played the violin and viola until the virus made him too weak to do so. The retired orchestra teacher was discharged from the ICU and is now recovering at a long-term care facility.
Photo: Intermountain Health