Demi Lovato Shaves Her Head For Dramatic New Look
By Paris Close
November 19, 2020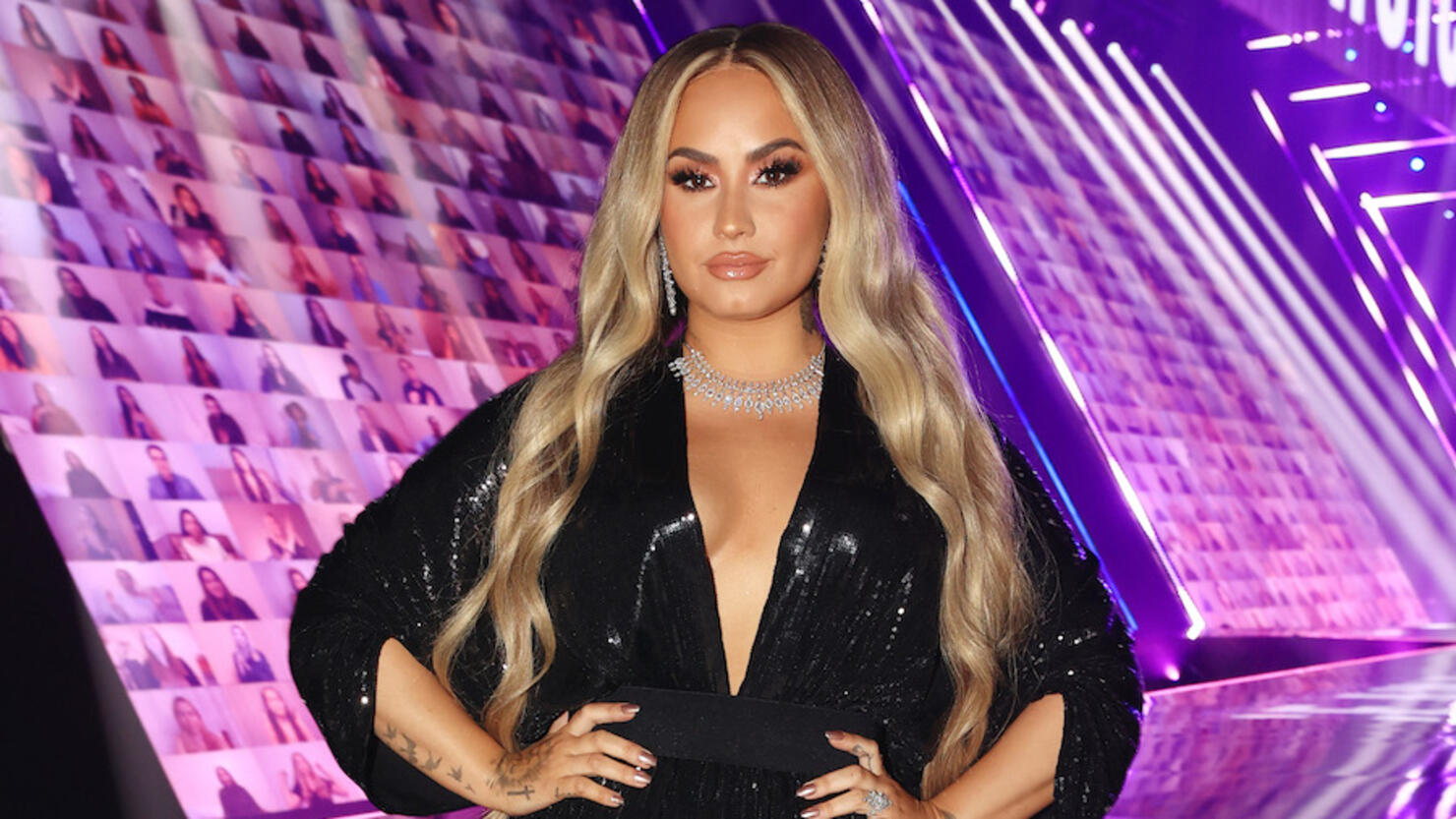 Demi Lovato doesn't look the same anymore.
The pop star is the latest celebrity to undergo the big buzz as the former Disney star premiered a bold new aesthetic on social media on Wednesday (November 18). "I did a thing…" Lovato teasingly captioned the snapshot, which captures the "I Love Me" singer-songwriter from behind, exposing the freshly faded backside of her head while grasping at the tresses of her blonde mohawk.
A follow-up post gave followers a better view of Lovato's new mane as she shared a slideshow of pictures of her donning a sexy sheer black outfit while striking poses to show off her short and stunning new 'do.
Fans are raving over the "I'm Ready" star's new look, which has collectively amassed over 3 million likes and counting.
"Ohhhhh my God❤️" wrote Lucy Hale, as Ruby Rose praised, "Yes boo yes."
Bachelor hunk Nick Viall chimed in, "Welllllll sheet🔥"
Kittens, Lovato's once-rumored girlfriend, wrote, "I HAVE NO WORDS SO IM JUST YELLING🔥🔥🔥"
The 28-year-old hot new look comes days after she wore long blonde locks while hosting the E! People's Choice Awards. It was there when Lovato shadily addressed her breakup with ex-fiance Max Ehrich.
"COVID hit and everything shut down, so I did what everyone else did, I went into lockdown mode and got engaged," she started, before quipping, "I binged seven seasons of Pretty Little Liars, got unengaged, then went looking for aliens in the desert, so basically the same as everyone else."
Photo: Getty Images