Tennessee AD, Former Coach Phillip Fulmer Tests Positive For COVID-19
By Jason Hall
November 20, 2020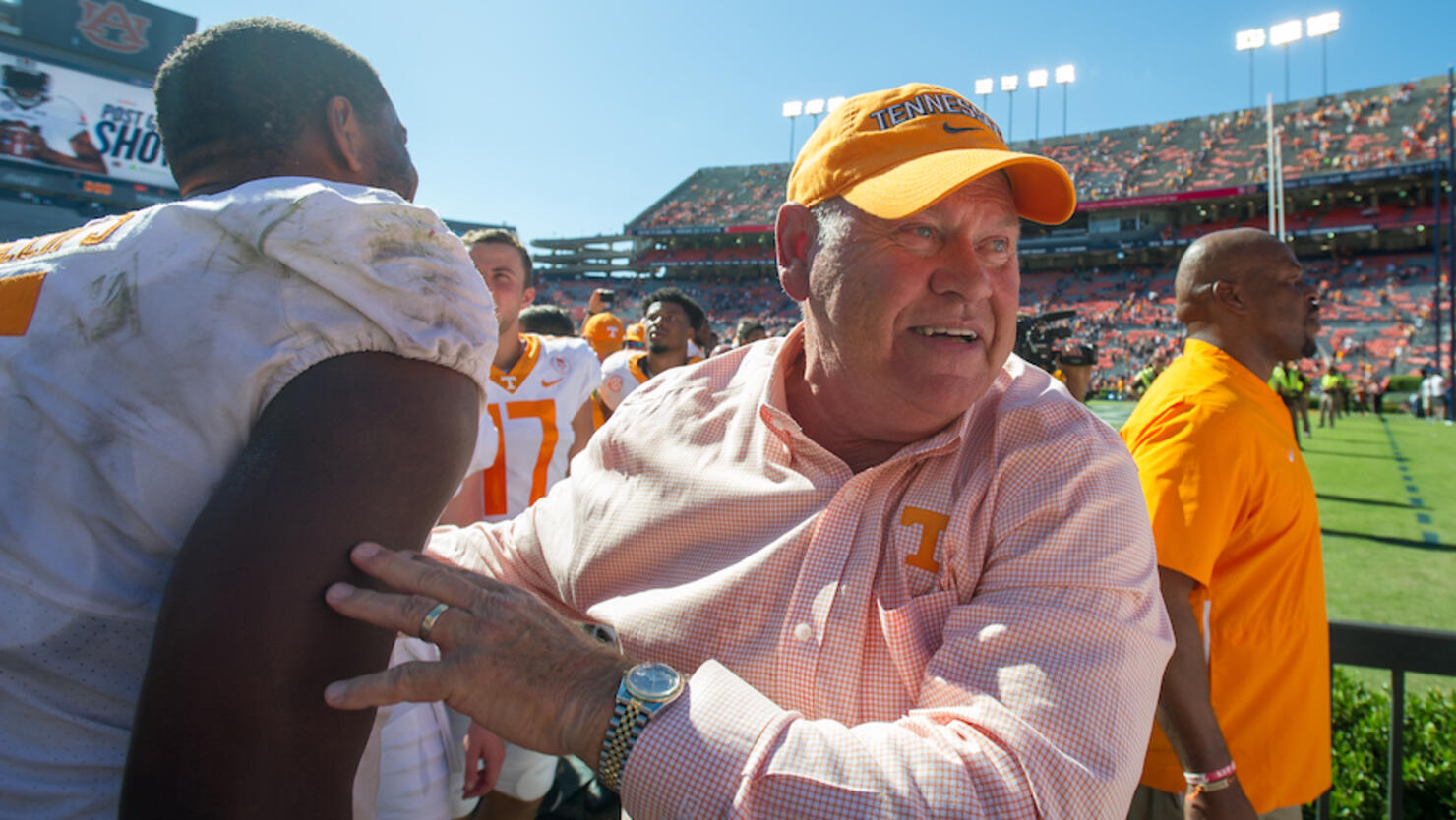 University of Tennessee athletic director and former head football coach Phillip Fulmer announced he has tested positive for COVID-19.
Fulmer, 70, shared news of his positive test in a statement on his Twitter account Friday (November 20) morning.
"Yesterday, I learned that I had returned a positive test for COVID-19, and I immediately began following our isolation protocol," the statement read. "A second test confirmed the previous positive. I remain asymptomatic at this point. I am feeling fine and will continue to work remotely while adhering to CDC and local health department guidelines. I have not been deemed to be a close contact with any of our student-athletes or sport-specific staff members."
Last week, Tennessee's game against Texas A&M was postponed due to COVID-19 issues within the Aggies' football program, while another Southeastern Conference matchup between Alabama and LSU was also postponed. The SEC officially announced both games were postponed due to "a combination of positive tests, contact tracing and subsequent quarantining of individuals within the LSU and Texas A&M programs," which was consistent with the league's coronavirus management requirements.
Fulmer, who took over as the University of Tennessee's athletic director in 2017, signed a contract extension on Wednesday (November 18), agreeing to take a 15% salary reduction amid COVID-related budget constraints.
The UT alum led the Vols to a 152-52 (96-34 SEC) overall record during 17 seasons as head football coach, which included a BCS national championship in 1998, two SEC championships (1997, 1998) and five SEC Eastern Division titles (1997, 1998, 2001, 2004 and 2007).
Photo: Getty Images