Airports Report Large Crowds The Weekend Before Thanksgiving
By Bill Galluccio
November 23, 2020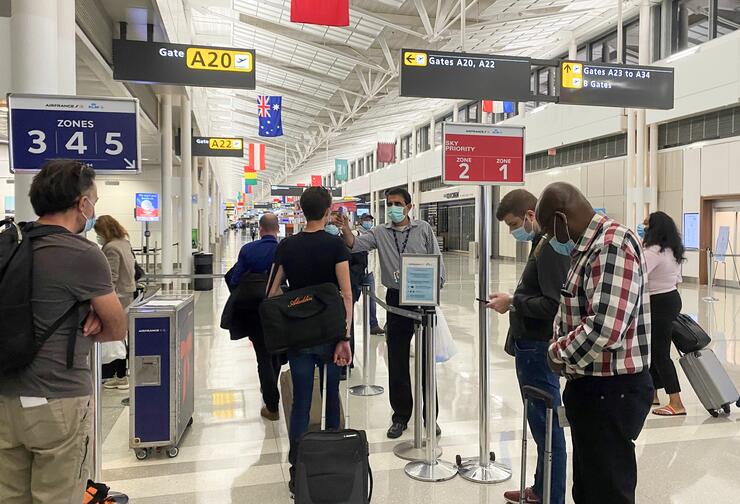 More than one million Americans have already left for their Thanksgiving vacation. While the Centers for Disease Control and Prevention urged people to avoid travel this year, airports across the country were crowded with travelers trying to get ahead of the usual holiday rush.
On Friday, the Transportation Security Administration said that more than one million people passed through the nation's airports. It was the second-highest number of travelers in a single day since the start of the pandemic. The number is down from last year, which saw 2.5 million travelers screened at airport security on the Friday before Thanksgiving.
The large number of travelers is concerning to health experts. They are worried that as people gather for Thanksgiving with family and friends, they could spread the virus and bring it back home with them.
"The scary news is that this week will probably have the highest amount of travel we have seen since the pandemic began," said Christopher Worsham, a critical care physician and research fellow at Harvard Medical School, told the Washington Post. "We have to remember that the virus does not care that it is the holidays that you are family and that you have already gone a long time without seeing one another. If given opportunities to spread, the virus will spread."
Photo: Getty Images