Lil Baby Performs 'Emotionally Scarred' At The American Music Awards 2020
By Emily Lee
November 23, 2020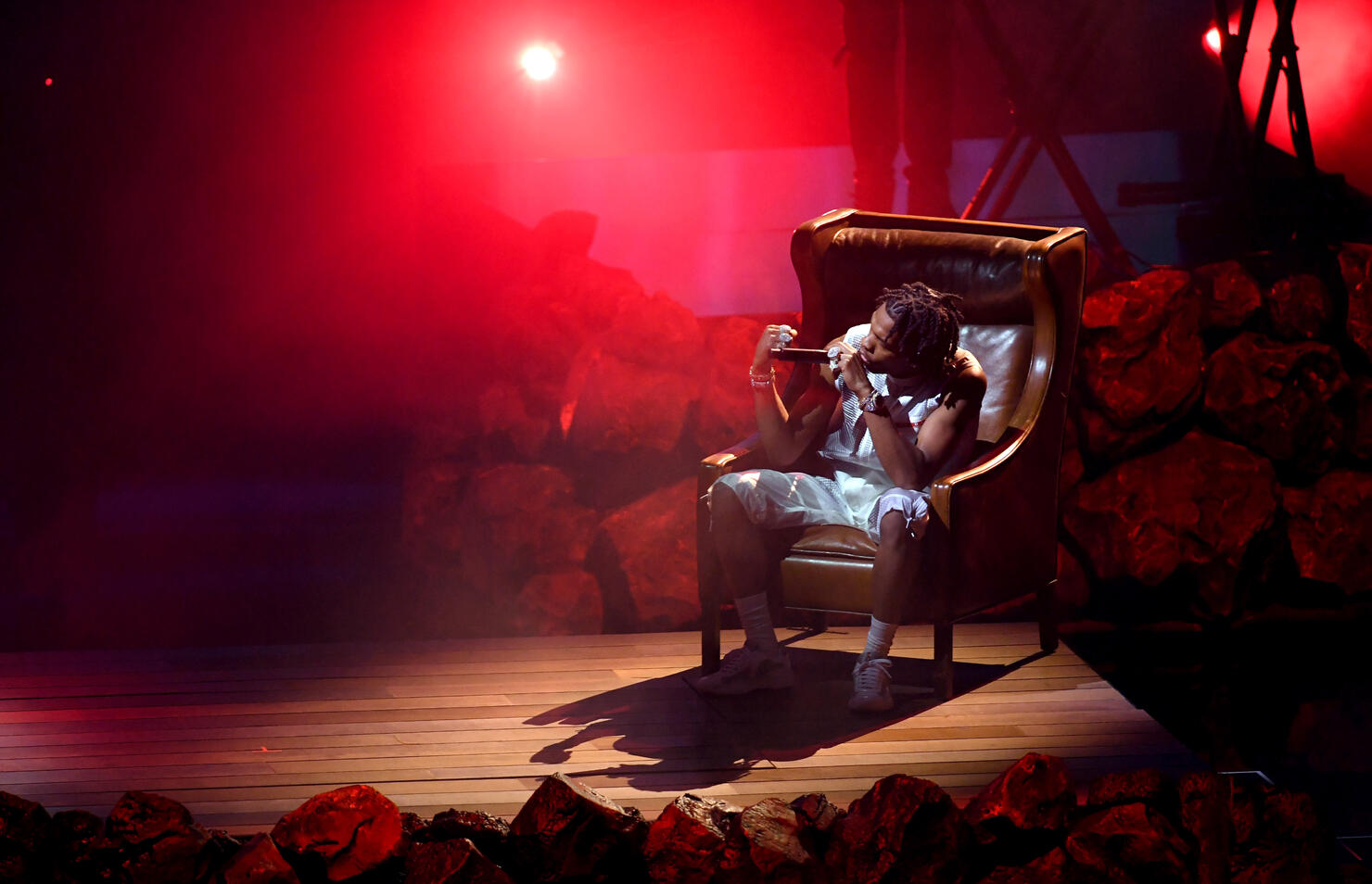 Lil Baby took the stage at the American Music Awards on Sunday (November 22). This marked the first time the 25-year-old rapper performed at the awards ceremony.
Performing his track 'Emotionally Scarred,' Lil Baby's set stated off low key with the rapper sitting in a leather chair. By the end of the performance, though, Lil Baby was high above the audience on a rising platform for his big finale.
Host Taraji P. Henson introduced Lil Baby before he took the stage. The Empire actress fittingly described 'Emotionally Scarred' as the perfect anthem for 2020.
In addition to performing, Lil Baby was also nominated for two awards—Best New Artist and Best Album Rap/Hip Hip.
Photo: Getty