Pregnant Hilary Duff Exposed To COVID-19, Currently Under Quarantine
By Paris Close
November 22, 2020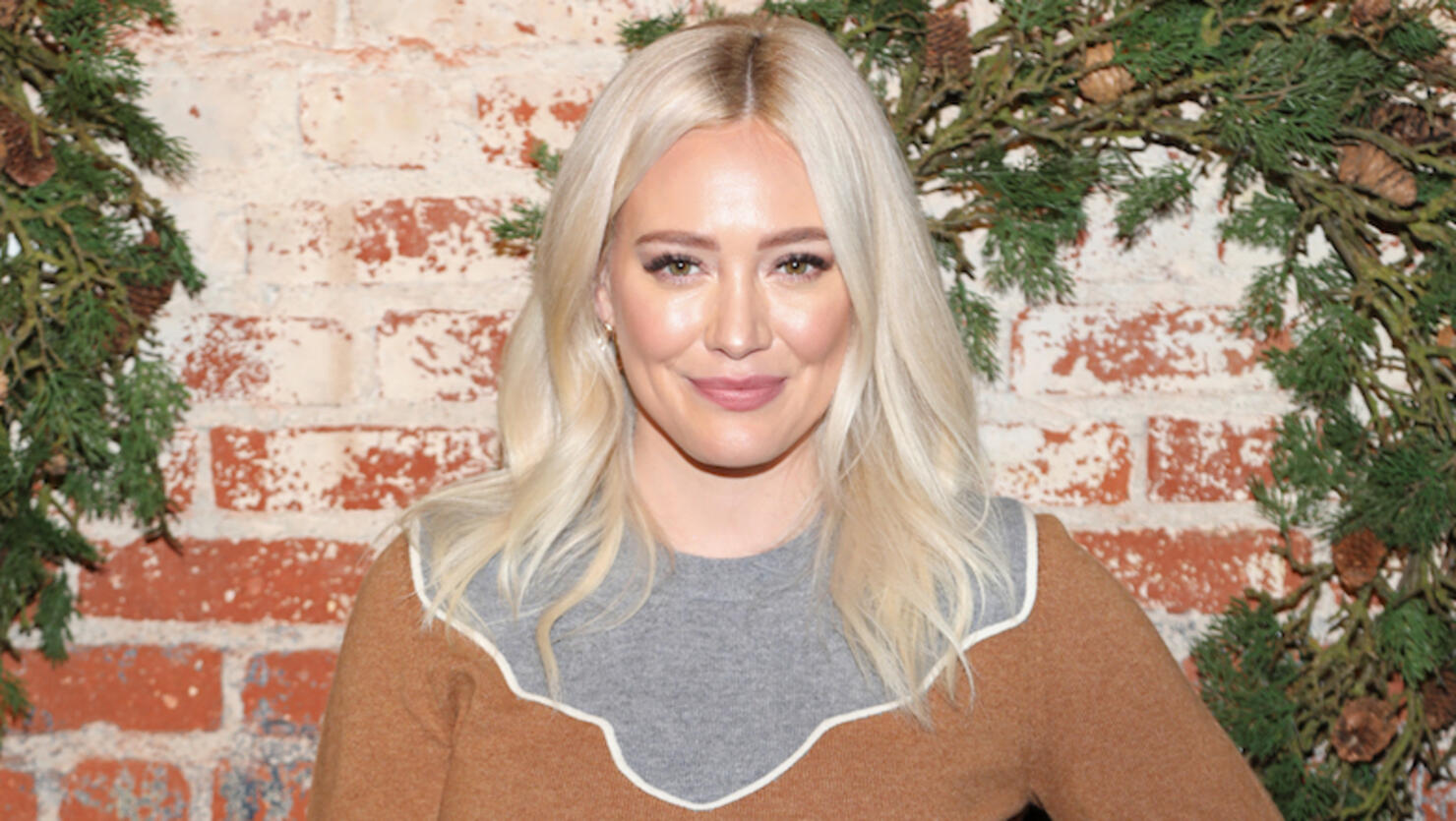 Pregnant Hilary Duff is currently in quarantine after being exposed to COVID-19.
Theformer Disney star, who is expecting her third child, and second with husband Matthew Koma, informed fans that she'd come in contact with someone with the novel virus and has since been quarantining at home. Dressed in a hoodie while in bed, the actress took to her Instagram Stories with the update on Saturday (November 21).
"Exposed to covid. Quarantine day 2 Fml," Duff shared with a selfie of her looking pretty irritated. Wearing the same outfit in another photo, the soon-to-be mommy of three can be seen reading Cazzie David's new book of essays, No One Asked For This. "Just me and Cazzie. Cazzie and I," she captioned the image.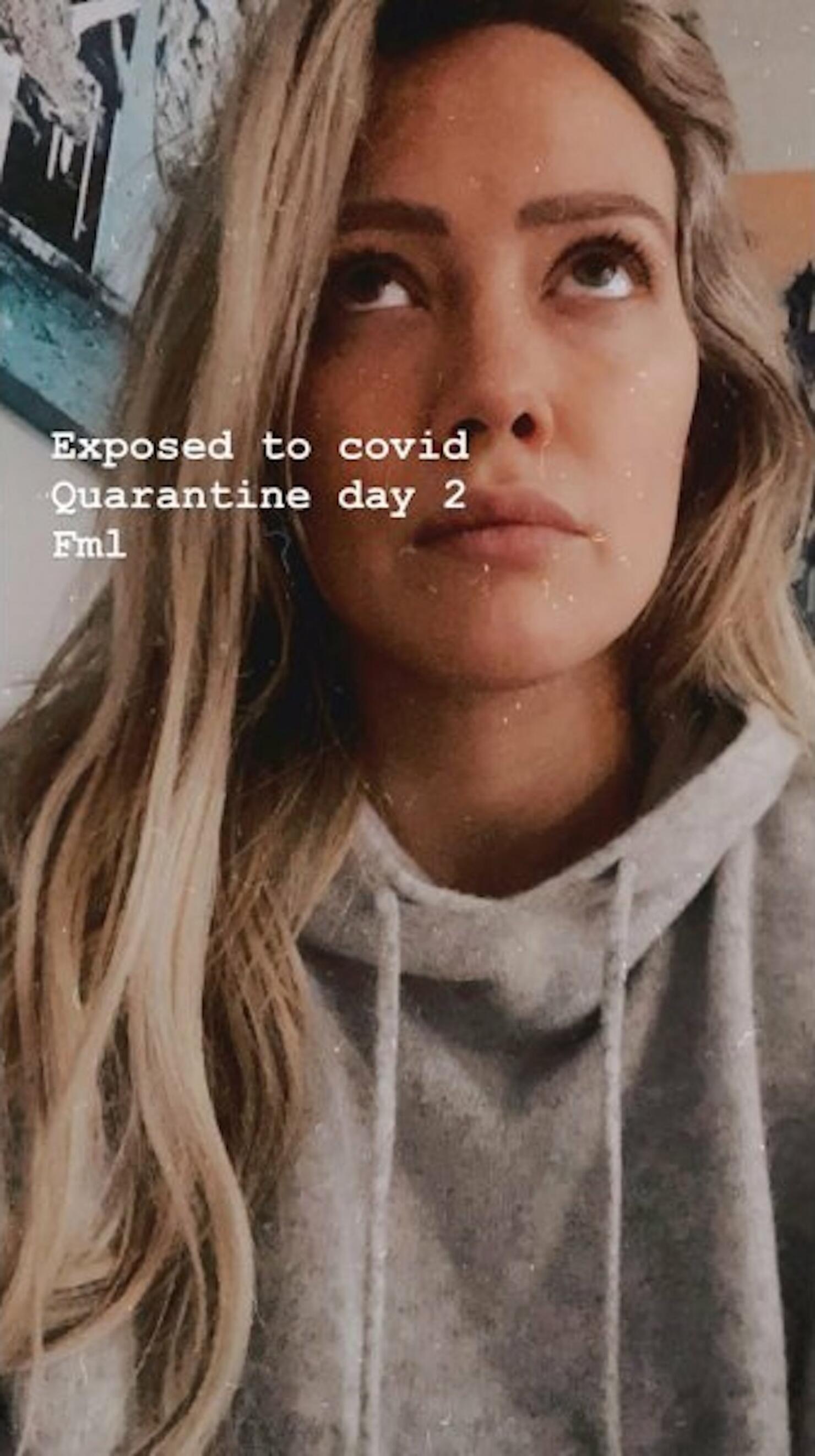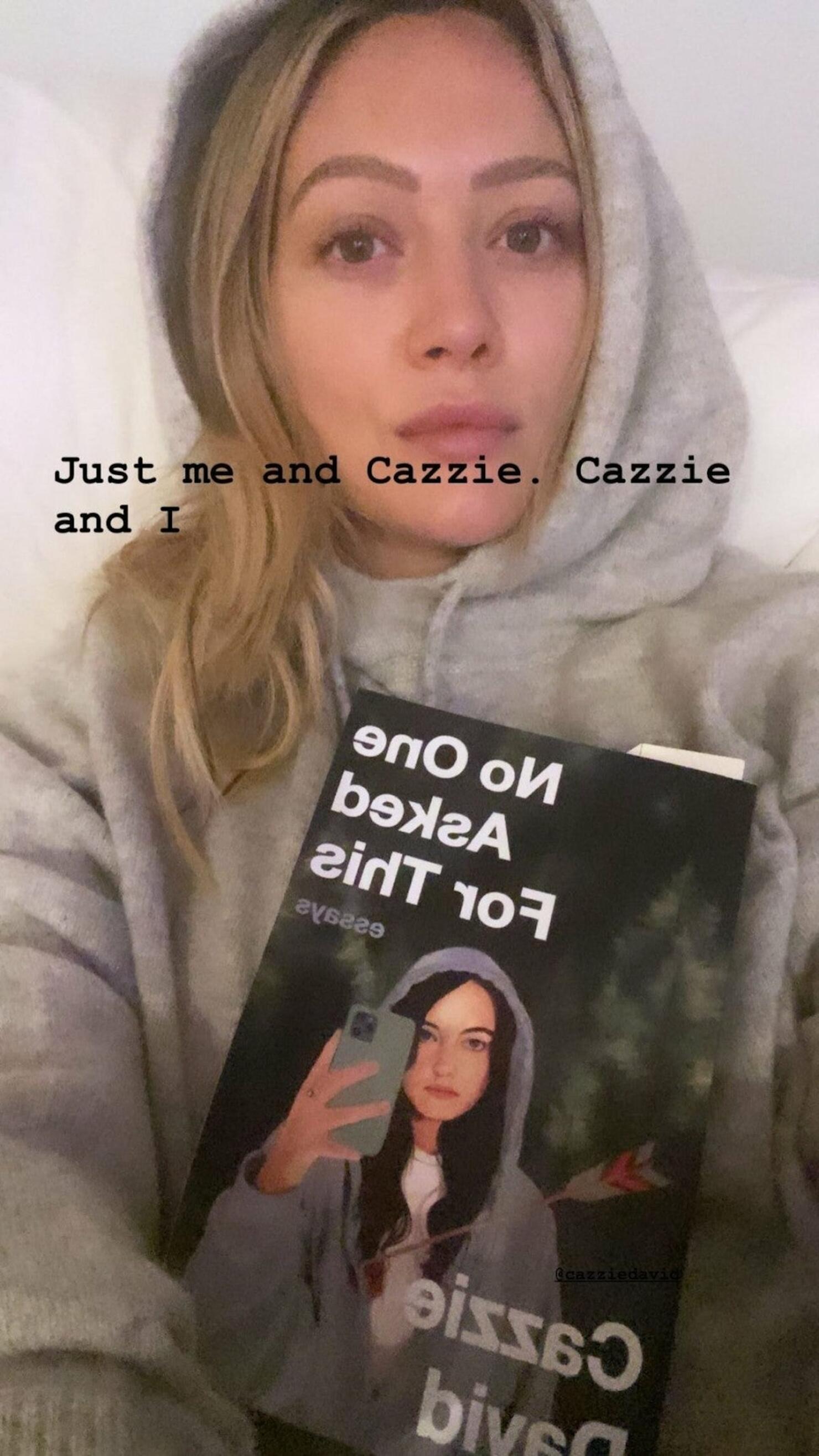 Lately, the 32-year-old has been filming the upcoming seventh season of Younger in New York and was recently photographed on set with co-star Sutton Foster earlier this week.
Duff has been very serious about taking health precautions amid the pandemic. Back in July, she called out a bunch of California residents for throwing "a raging house party" on the Fourth of July, clearly neglecting coronavirus safety protocols.
"A—holes. No masks (of course). Girls in bathing suits and Louboutins waiting to get in like a line at a club," she vented on Instagram at the time. "After @matthewkoma and I told Banks she's too cool to ever need to do that, we were steaming."
She continued, "California is in bad shape (in so many ways) but doesn't everyone think we all want to go out freely and travel and enjoy summer🤷🏼‍♀️ It really seems like Americans just don't care about each other. … Other countries have come together in a beautiful way to contain or be Covid free. It's embarrassing that we are worse than ever because people need to party and Karens won't wear masks!"
Photo: Getty Images