Taylor Swift Wins AMAs Artist of the Year, Reveals Why She Skipped The Show
By Taylor Fields
November 23, 2020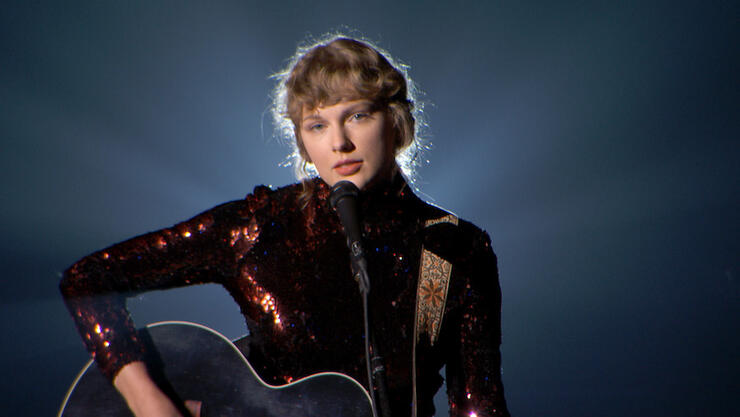 Taylor Swift won the biggest award of the night at the 2020 American Music Awards: Artist of the Year. But, she wasn't there in person to accept the honor — and for an important reason!
After winning Artist of the Year, beating out Justin Bieber, The Weeknd, Post Malone and Roddy Ricch, Taylor gave her acceptance speech virtually, and thanked fans for all of their support this year, especially on her surprise album, folklore. Then, she revealed why she wasn't at the show to accept her awards in person — she's busy re-recording her old music, and from the studio where she first recorded them from!
"The reason I'm not there tonight is [because] I'm actually re-recording all of my old music in the studio where we originally recorded it. So, it's been amazing, I can't wait for you to hear it.
Taylor also won American Music Awards for Favorite Pop/Rock Female Artist and Favorite Music Video for folklore's "Cardigan."
Earlier in the day, Taylor hinted that she had been up to something, using one of her famous previous IG captions, "Not a lot going on at the moment," paired with a black and white photo of her sitting on the couch.
Taylor confirmed she had begun re-recording her old music in a letter to fans after her masters had been sold to private equity firm Shamrock Holdings. After explaining the terms of the sale, towards the end of the letter, she revealed that she has now started to re-record her older music, and that the process has been "both exciting and creatively fulfilling," also promising "plenty of surprises in store." She ended the update by thanking fans for their support "through this ongoing saga," and that she "can't wait for you to hear what I've been dreaming up."