Frank Iero Celebrates The 10th Anniversary Of MCR's 'Danger Days'
By Katrina Nattress
November 24, 2020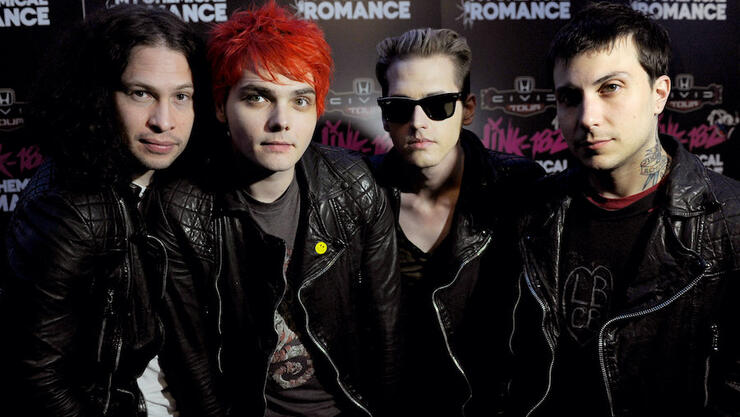 Yesterday (November 22), My Chemical Romance's third and final album, Danger Days: The True Lives Of The Fabulous Killjoys, turned 10, and Frank Iero celebrated the occasion with a thoughtful Instagram message.
"daaaaamn has it really been 10years??!? To be honest it kinda feels more like 20... Happy Danger Day, frendz!" he wrote alongside a photo of the album art. "There's some bats**t magic on this record. I remember this being a very turbulent time for us as a band and i'm extremely proud of what we accomplished together on this record."
"All my love to my brothers @raytoro @gerardway & @mikeyway 🖤🖤 to @mckeanwest Rob Cavallo and everyone that helped make the killjoys come to life."
The guitarist ended his message on a somber note, remembering the band's manager, Lauren Valencia; guitar tech, Todd Youth; and A&R rep, Craig Aaronson, who all passed away within the last couple years.
Danger Days is one of three albums MCR is re-releasing on colored vinyl. Pre-order your copy here and see Iero's message below.
My Chem was supposed to go on its long-awaited reunion tour this year, but like so many other bands was forced to reschedule due to the coronavirus pandemic. See the new dates here.
Photo: Getty Images