Ken Jennings Named First Jeopardy! Interim Guest Host For Upcoming Tapings
By Jason Hall
November 23, 2020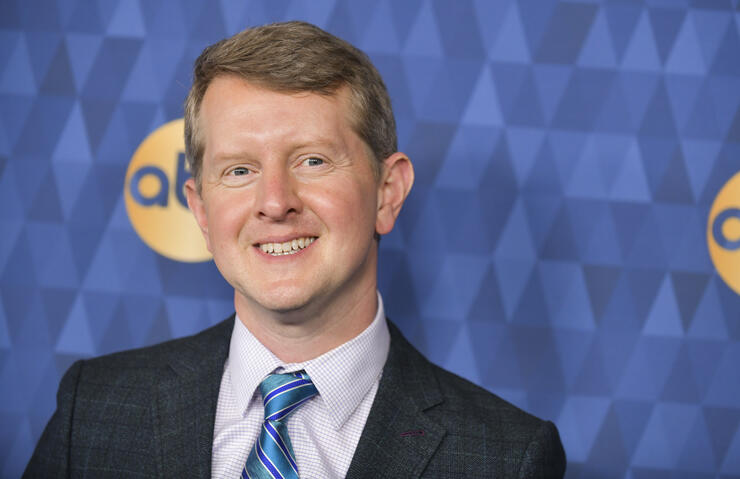 Ken Jennings, the highest-earning contestant in the history of Jeopardy!, will be taking over as the game show's first interim guest host for its upcoming tapings following the death of Alex Trebek.
Jeopardy! announced Jennings will be the first of a series of interim guest hosts when its resumes taping on November 30 via its official Twitter account Tuesday. Additional guests host will be announced at a later date.
"Alex believed in the importance of Jeopardy! and always said that he wanted the show to go on after him," said Mike Richards, Jeopardy! executive producer, in a press release via ABC 13. We will honor his legacy by continuing to produce the game he loved with smart contestants and challenging clues. By bringing in familiar guest hosts for the foreseeable future, our goal is to create a sense of community and continuity for our viewers."
We will resume production on 11/30 with a series of interim guest hosts from the Jeopardy! family – starting with Ken Jennings. Additional guest hosts to be announced. pic.twitter.com/0MdGqnzp3R

— Jeopardy! (@Jeopardy) November 23, 2020
Trebek, 80, died earlier this month following a battle with pancreatic cancer. His final episode is scheduled to air on the first week of January and the show plans to run 10 "best episodes" during the holiday season, which is when his final taped episode was initially scheduled to air prior to his passing.
Jennings won the Jeopardy! "Greatest of All Time" tournament earlier this year and holds the show records for most consecutive games won, highest winnings in regular-season play and the highest-earning total by a game show contestant.
The 46-year-old paid tribute to Trebek after his death, sharing a photo of himself taking a selfie with the legendary host on his Twitter with the following: "Alex wasn't just the best ever at what he did. He was also a lovely and deeply decent man, and I'm grateful for every minute I got to spend with him."
Alex wasn't just the best ever at what he did. He was also a lovely and deeply decent man, and I'm grateful for every minute I got to spend with him. pic.twitter.com/CdHCcbqmp2

— Ken Jennings (@KenJennings) November 8, 2020