Swingers 'Sex Club' In New York City Shut Down Over COVID Violations
By Bill Galluccio
November 23, 2020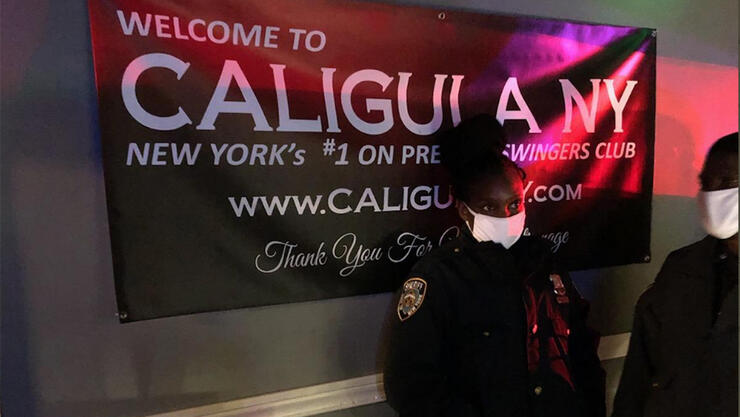 Authorities in New York City raided a swingers club in Queens that was defying orders against hosting large gatherings. Officials received a 311 complaint about loud music, and officers responded to the area just after midnight on Sunday (November 22) morning.
Deputies from the New York City Sheriff's Office raided the club and found 80 people hanging out inside, disregarding rules about social distancing. Most of the patrons were not wearing masks, and the venue had a buffet and a bowl of free condoms for guests. The club was also serving alcohol without a license.
Authorities said that the backroom was lined with mattresses, and they found three couples engaging in sexual activities when they arrived.
Two of the party organizers, including 37-year-old Roy Bacoy, were charged for hosting the event. Bacoy was charged with violating an executive order and violating an emergency measure, running an unlicensed bottle club, unauthorized warehousing of alcohol, and failure to protect health and safety. He faces up to $15,000 in fines.
One of the patrons, Jennifer Hayes, 47, was charged with disorderly conduct and violating an emergency measure.
Authorities in New York have been busy in recent weeks breaking up illegal gatherings. Last weekend, the New York Sheriff's Office broke up an underground fight club operating in the Bronx.