21 Savage Mourns Younger Brother Killed At 27
By Paris Close
November 24, 2020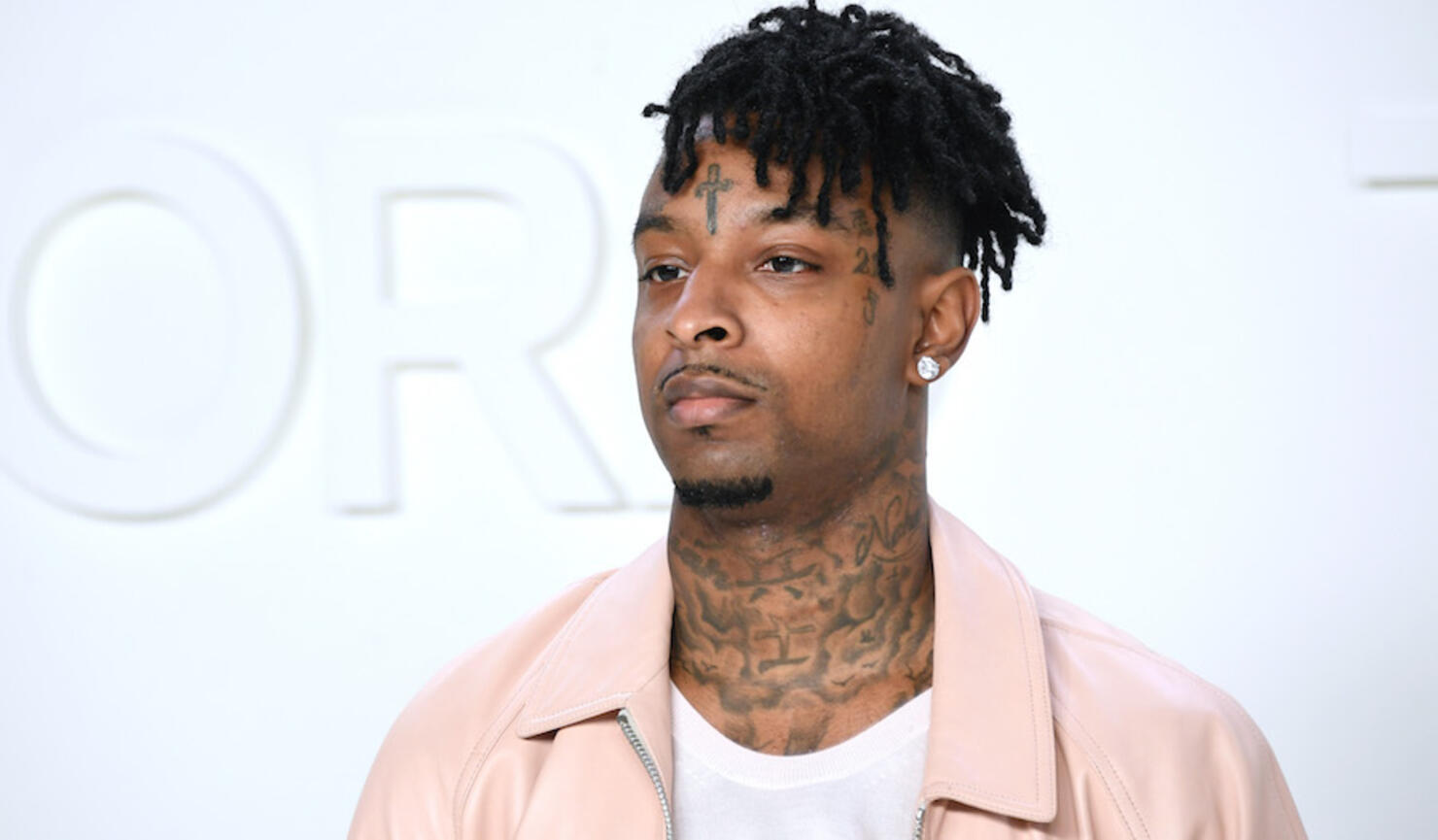 21 Savage is grieving the loss of his little brother, who died earlier this week.
According to a report by The Daily Mail, 27-year-old Terrell Davis — the famous rapper's younger sibling — was fatally stabbed during an argument with a friend at a South London estate called Blenheim Gardens.
Per an account from a family source, Davis was shopping for his grandmother on Sunday evening (November 22) when he and an old friend began arguing, which quickly escalated to physical violence when the friend caught Davis off-guard, lunged forward, and stabbed him to death.
For those who don't know, 21 Savage — whose real name is Shéyaa Bin Abraham-Joseph — emigrated to the United States as a child from in Plaistow, London, and shares the same father as Davis.
The 28-year-old honored his brother in a heartbreaking tribute via Instagram. "Can't believe somebody took you baby bro," 21 Savage captioned a picture of the brother duo as kids. "I know I took my anger out on you I wish I could take that s—t back."
"I don't know if Savage has been told yet as he's in America but they are brothers," a source close to the family told the outlet. "They used to speak on the phone quite a bit and on WhatsApp. I don't think Savage has been back to Britain for a while because he's had some legal problems in the U.S. He'll be devastated, however, the whole family [is]."
Per the family source, Davis, who "didn't have any enemies" and "wasn't involved with any gangs," was an aspiring rapper who looked up to his older brother for inspiration.
"Terrell was a good guy, he used to live on the estate but had moved away. But he was round visiting his grandmother yesterday and had gone to the shops for her as she's elderly and we are in the middle of a pandemic," they said. "He was coming back to the house when he saw an old friend. This was someone he'd known for a long time. They started arguing over something and then suddenly he stabbed him. It was completely out of the blue."
Photo: Getty Images