Apple's Global Security Chief Indicted On Bribery Charges
By Bill Galluccio
November 24, 2020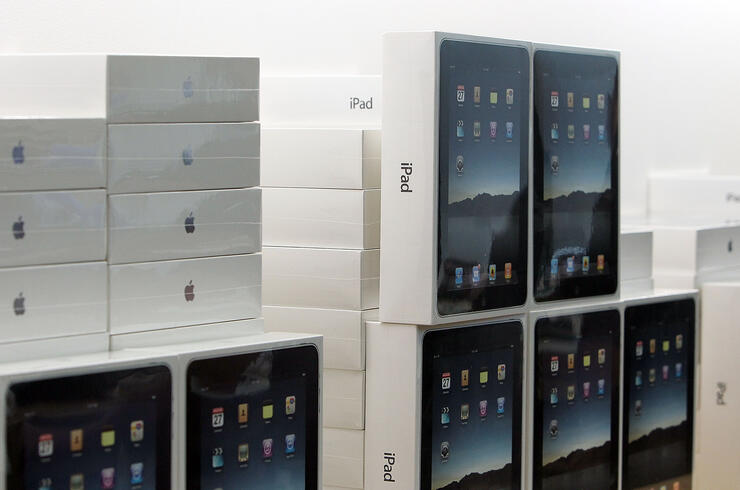 Authorities in California have indicted Thomas Moyer, Apple's global head of security, on bribery charges for allegedly promising to donate iPads to the Santa Clara County Sheriff's Office in exchange for several concealed weapons permits. Santa Clara County Undersheriff Rick Sung and Captain James Jensen were also indicted on bribery charges.
Prosecutors claimed that Sung and Jensen intentionally held up concealed weapons permits and would only approve them after receiving something of value in exchange. They allegedly worked out a deal with Moyer to approve four permits for Apple employees in exchange for a donation of 200 iPads.
"Undersheriff Sung and Captain Jensen treated CCW licenses as commodities and found willing buyers. Bribe seekers should be reported to the District Attorney's Office, not rewarded with compliance," District Attorney Jeff Rosen said.
Sung and Jensen called off the deal at the last minute after District Attorney's Office seized all of the records relating to concealed-carry permits.
Moyer has denied the allegations.
"Tom is a hardworking, decent man with a long history of service to his community and his country," Moyer's attorney, Ed Swanson, said in a statement provided to CNN Business. "A U.S. Navy veteran who served his country during Desert Storm, Tom received a law degree and is a well-respected attorney. Tom has worked at Apple for 14 years, where he is now its head of Global Security. His entire professional career has been founded on the belief that a good leader models ethics and integrity, and he does not deserve to have his good name tarnished by these baseless charges."
Apple said that it launched an investigation into the claims and found no wrongdoing.
"We expect all of our employees to conduct themselves with integrity," Apple spokesperson Josh Rosenstock said in a statement. "After learning of the allegations, we conducted a thorough internal investigation and found no wrongdoing."
Photo: Getty Images