COVID Rules Force Some New Mexico Grocery Stores To Close
By Bill Galluccio
November 24, 2020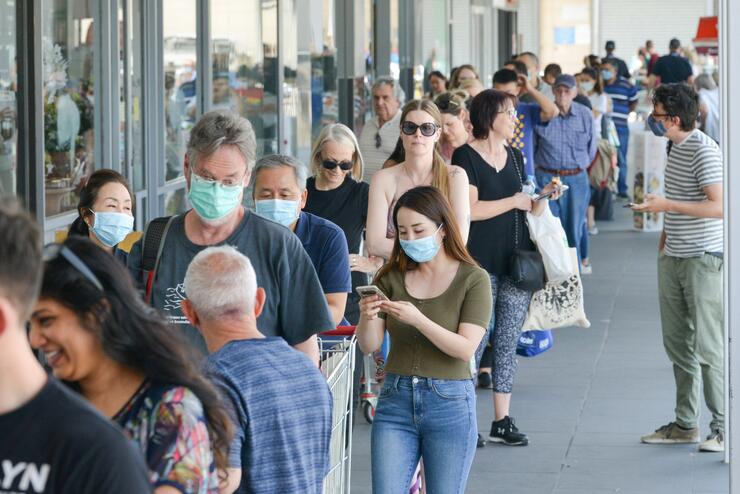 Under directives issued by New Mexico Governor Michelle Lujan Grisham, at least a dozen grocery stores across the state were forced to close down. As the number of coronavirus cases has spiked in recent weeks, Grisham's public health order stated that any business with four or more positive results from a rapid-response test in a 14-day period must shut down for two weeks. The order applies to all businesses, even essential ones such as grocery stores.
The shutdowns have left many residents to deal with long lines, which snake around the outside of the stores that remain open. People living in rural areas of the state are being hit the hardest. Many towns have been left with a single grocery store and limited delivery and curbside pickup options.
"The governor put in a new edict, I knew things would be crazy, and I'm not crazy, but if everybody else is crazy, then you kinda have to react to that, and so I wanted to go pick up a few things just to make sure I didn't have to go out this weekend or any other time. I pulled into the parking lot of Walmart at 6:58, and I did not walk into the store until 8:10," Michelle Martin told KRQE. "I mean, you have the elderly waiting in line, standing out there luckily it was a nice cool morning, but you have people in wheelchairs doing the same thing, or people with their children, and this is the mass hysteria that is being created by this."
Even in larger cities, the closures are hurting low-income residents. Officials in Santa Fe said that all three closures in the city were in areas that are classified as food deserts by the USDA, meaning that locals have very few options to buy healthy food. Without reliable transportation or access to delivery options, many residents are struggling to buy basic necessities.
Grisham defended the closures, saying they are necessary to slow the spread of COVID-19.
"You can't have a grocery store or another big box store that sells groceries if all of the employees or the vast majority of them have COVID. You can't open up," she said. "And that's the issue. … There's so much of this infection that it's inside the very places people need to access."
Photo: Getty Images