Dow Tops 30,000 Points For The First Time Ever
By Bill Galluccio
November 24, 2020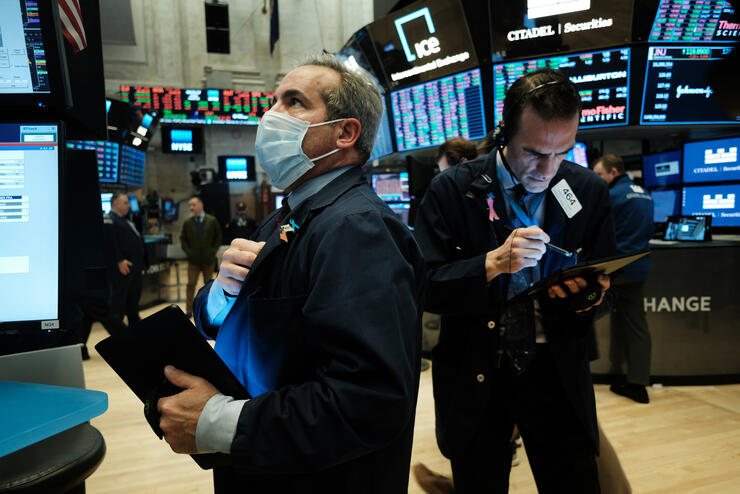 The Dow Jones Industrial Average hit a record-high as it surpassed 30,000 points for the first time in history on Tuesday (November 24). The market jumped by over 400 points in early trading after receiving more positive news about a potential coronavirus vaccine and the Trump administration's decision to approve the presidential transition process.
The Dow jumped by 454 points closing the day at 30,046. The S&P 500 was up 57 points closing at 3,635, while the Nasdaq finished the day at 12,036, an increase of 156 points. The gains were felt across the board as all 11 sectors were in the black on the day.
The stock market continues its recovery after collapsing in the spring as the coronavirus pandemic brought the global economy grinding to a halt.
"Although 30,000 isn't much different than 29,999, there is something special about those big milestone numbers. This is yet another reminder of how far stocks and the economy have come since the depths of March," said Ryan Detrick, chief market strategist for LPL Financial, according to CNN Business.
Investors were also buoyed by the fact that President-elect Joe Biden announced his plan to nominate former Federal Reserve Chair Janet Yellen as Treasury Secretary.
"I think this is a strong sign that Biden will be focused on rebuilding the economy vs. pursuing aggressive regulatory policy," said Ed Mills, Washington policy analyst at Raymond James. "She will be an effective voice of more fiscal support vs. someone who was seen as partisan ... I would say that is a positive development for the market, but more importantly for the economy as a whole."
Photo: Getty Images