Find Out If Rihanna Is Actually Joining The 'Black Panther 2' Cast
By Peyton Blakemore
November 24, 2020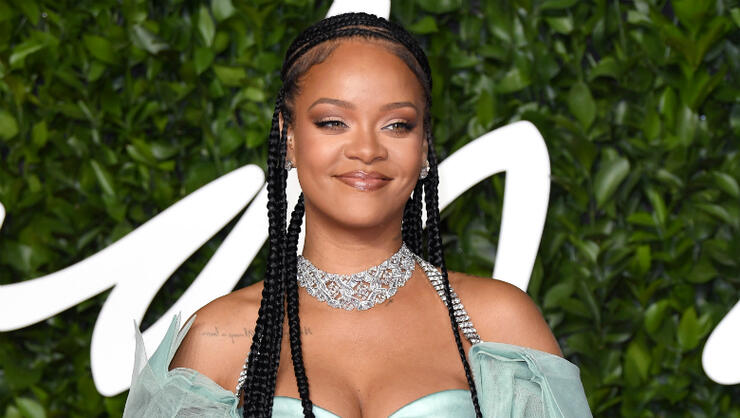 Sorry, y'all; Rihanna is NOT joining the cast of the highly anticipated Black Panther sequel.
According to E! News, the rumors about her being cast in the next installment of the superhero franchise were just that: rumors.
Speculation about Rihanna appearing in Black Panther 2 began on Monday (November 23), after fans noticed that when you Googled "Black Panther 2 cast," the singer turned business mogul's name appeared alongside cast members Michael B. Jordan, Letitia Wright, Danai Gurira, Lupita Nyong'o, and Winston Duke. While an explanation for the error has not been explained, it wouldn't be the first time that the Internet got something wrong.

Production for Black Panther 2 is expected to begin in July 2021 in Atlanta. It was recently revealed that the entire script had to be rewritten following the sudden passing of lead actor Chadwick Boseman, who passed away in August after a secret battle with colon cancer.
While Rihanna won't be a part of the cast, many of the film's originals stars including Danai Gurira, who plays Okoye — head of the Dora Milaje, Wakanda's all-female special forces — and Martin Freeman, who plays CIA agent Everett Ross, have confirmed their return for the Black Panther sequel.
The film is tentatively planning a 2022 release.
Photo: Getty Image