Jada Pinkett Smith Invites Will's Ex Sheree Zampino To 'Red Table Talk'
By Hayden Brooks
November 24, 2020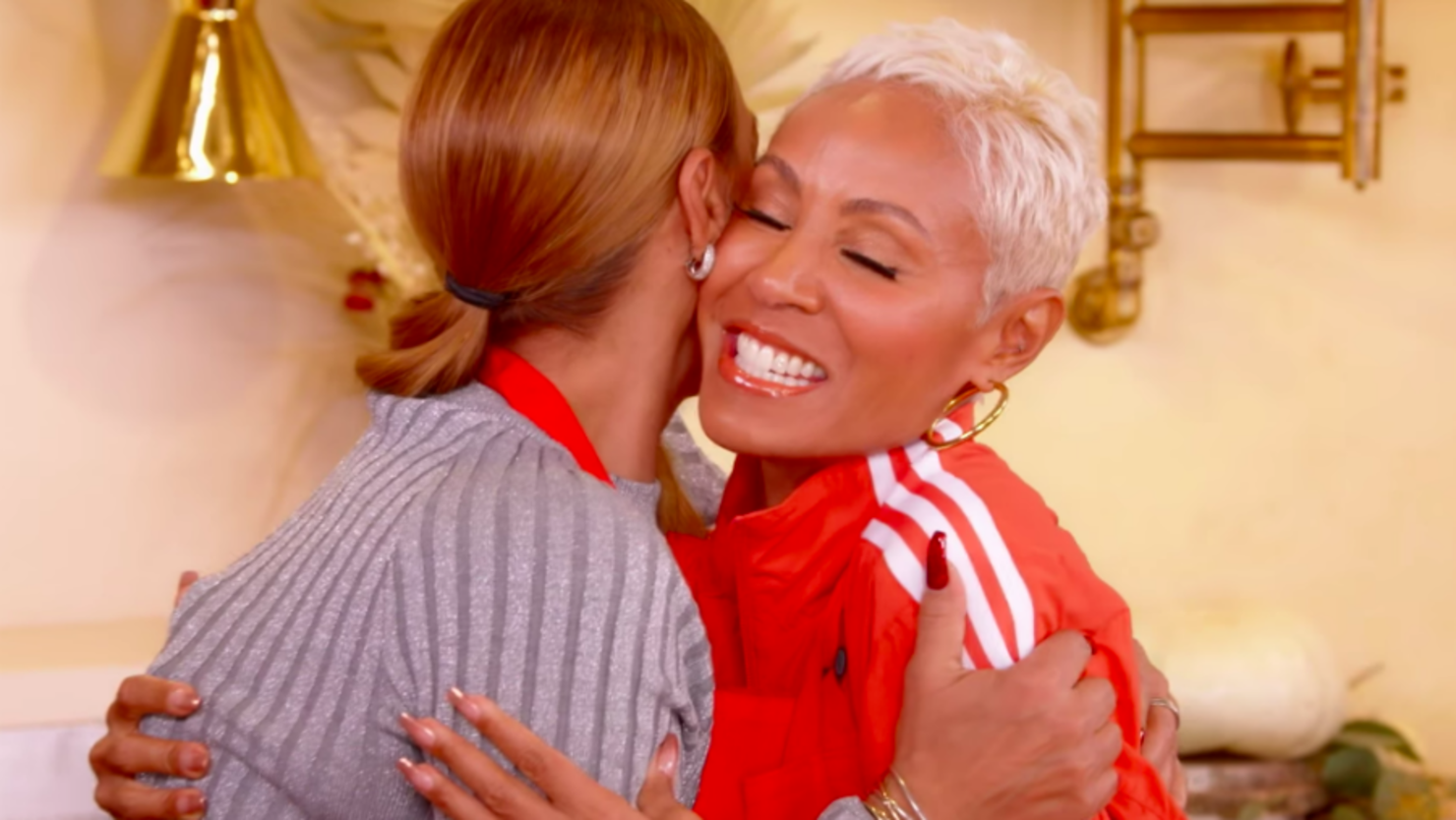 Jada Pinkett Smith knows the importance of a blended family.
In a preview of the Tuesday (November 24) episode of Red Table Talk, Pinkett Smith devotes the episode to holiday cooking and welcomes Sheree Zampino, Will Smith's first wife and mother of his firstborn child, Trey. "We've invited our favorite cook in the family to share her secret holiday recipes," Pinkett Smith says in the teaser, before introducing Zampino. "We are what you call a blended family and we do holidays together and Miss Ree here hooks us up."
Zampino was actually the very first guest on Red Table Talk in May 2018. During her appearance, the two recalled a tense conversation they had when Zampino called the house to speak to then-three-year-old Trey. "Do you remember that conversation we had on the phone that one time?" Pinkett Smith asked Zampino. "They were fighting words."
"Very few times in my life I can recall being checked real hard where I didn't have nothing to say," Zampino replied, before Pinkett Smith owned up to her faults. "But you weren't out of line. You basically let me know, 'I don't really appreciate your tone.' And you hung up on me. Will Smith let me have it. His take was, 'That is Trey's mother and that's just not your place.'"
Holiday Cooking | Red Table Talk

RTT fam, are you ready to cook? Join us tomorrow for an all-new episode with Sheree Zampino where the ladies bring the conversations to the kitchen and cook up some delicious dishes! Tune in tomorrow at 9am PT/12pm ET, on Facebook Watch.

Posted by Red Table Talk on Friday, November 20, 2020
Photo: Facebook/Red Table Talk