Katy Perry Gets Confused For Her Daughter Daisy With Throwback Baby Shot
By Hayden Brooks
November 24, 2020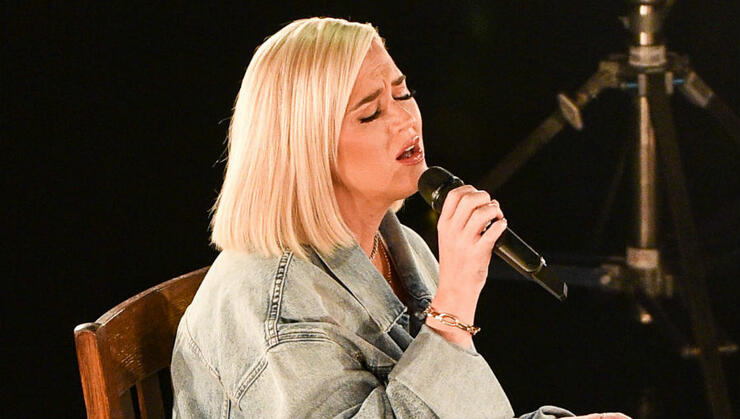 Katy Perry is the spitting image of her daughter, Daisy, or at least, that's what fans thought when the pop star shared a throwback photo of herself.
On Sunday (November 22), the new mom shared a sweet baby photo as she received a hug from her father ahead of her performance at the 2020 American Music Awards. "Tonight's @amas performance is for my father," she captioned the shot in reference to her parent. However, that wasn't enough convincing for fans who assumed that the infant in the shot was her 2-month-old daughter whom she shares with fiancé Orlando Bloom. In fact, even the actor took to the comment section to reply, "It me."
Perry and Bloom have yet to share a glimpse of their newborn's face. They've only posted a shot of Daisy's hand upon their birth announcement via social media.
Still, that doesn't mean that little Daisy doesn't resemble the stars. During Bloom's appearance on The Ellen DeGeneres Show, the actor admitted that their little one has plenty of similarities to his soon-to-be wife. "My little mini-me, slash mini my mom, slash mini-Katy," the actor explained, adding that she also looks like his mother, Sonia. "It was funny because when she first came out I was, 'Oh it's me, it's a mini-me!' Then fortunately she got those Katy blues, which was perfect."