Peyton Manning, Calvin Johnson Headline Semifinalists For 2021 Hall Of Fame
By Bill Galluccio
November 24, 2020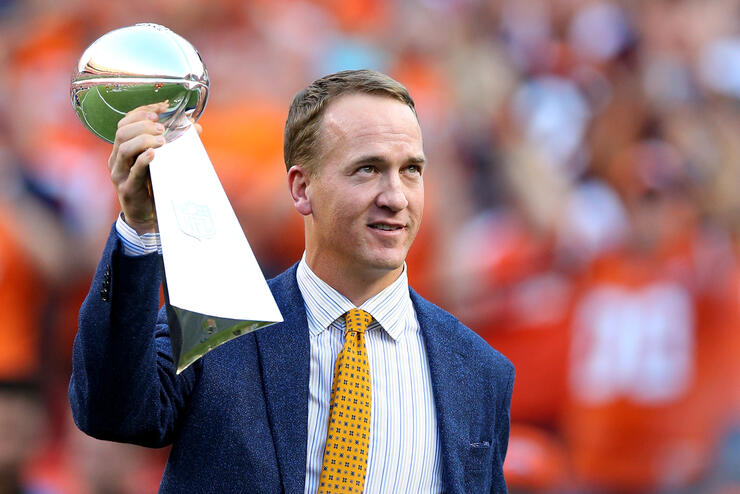 Peyton Manning, Charles Woodson, and Calvin Johnson were named semifinalists for the Pro Football Hall of Fame's Class of 2021 in their first year of eligibility.
Manning played 17 seasons in the NFL for the Indianapolis Colts and the Denver Broncos. He won two Super Bowls, one with each team, and retired with numerous NFL records, including the single-season record for passing yards with 5,477 and the most touchdowns in a single season with 55. He set both those records in 2013.
Woodson was a defensive standout during his 18-year NFL career. The nine-time Pro Bowler won a Super Bowl with the Green Bay Packers. He retired with 65 career interceptions, tied for fifth all-time with Ken Riley. Woodson also forced 33 fumbles and had 20 sacks. He put up three seasons with more than 90 tackles, and in 2014, when he was 38-years-old, Woodson had 113 tackles, 83 of which were solo.
Calvin Johnson played nine seasons for the Detroit Lions before retiring after a solid 2015 season, in which he made 88 catches for 1,214 yards and nine touchdowns. He had five 1,200-yard receiving seasons and, in 2012, set the NFL single-season record for receiving yards with 1,964. Johnson was considered a shoo-in for the Hall of Fame before he decided to abruptly retire in 2015. 
The rest of the semifinalists include cornerback Eric Allen, defensive end Jared Allen, tackle Willie Anderson, cornerback Ronde Barber, linebacker Cornelius Bennett, tackle Tony Boselli, safety LeRoy Butler, guard Alan Faneca, safety Rodney Harrison, wide receiver Torry Holt, safety John Lynch, linebacker Clay Matthews, linebacker Sam Mills, defensive lineman Richard Seymour, wide receiver/special-teamer Steve Tasker, running back Fred Taylor, linebacker Zach Thomas, wide receiver Hines Ward, wide receiver Reggie Wayne, linebacker Patrick Willis, safety Darren Woodson, and defensive tackle Bryant Young.
In the coming weeks, the Hall of Fame's board of selectors will cut down the list to 15 finalists. Of those 15 players, as many as five will be chosen to be inducted in the Class of 2021.
Photo: Getty Images