Radiohead Is Auctioning Off Thom Yorke's Iconic Bowler Hat For Charity
By Katrina Nattress
November 25, 2020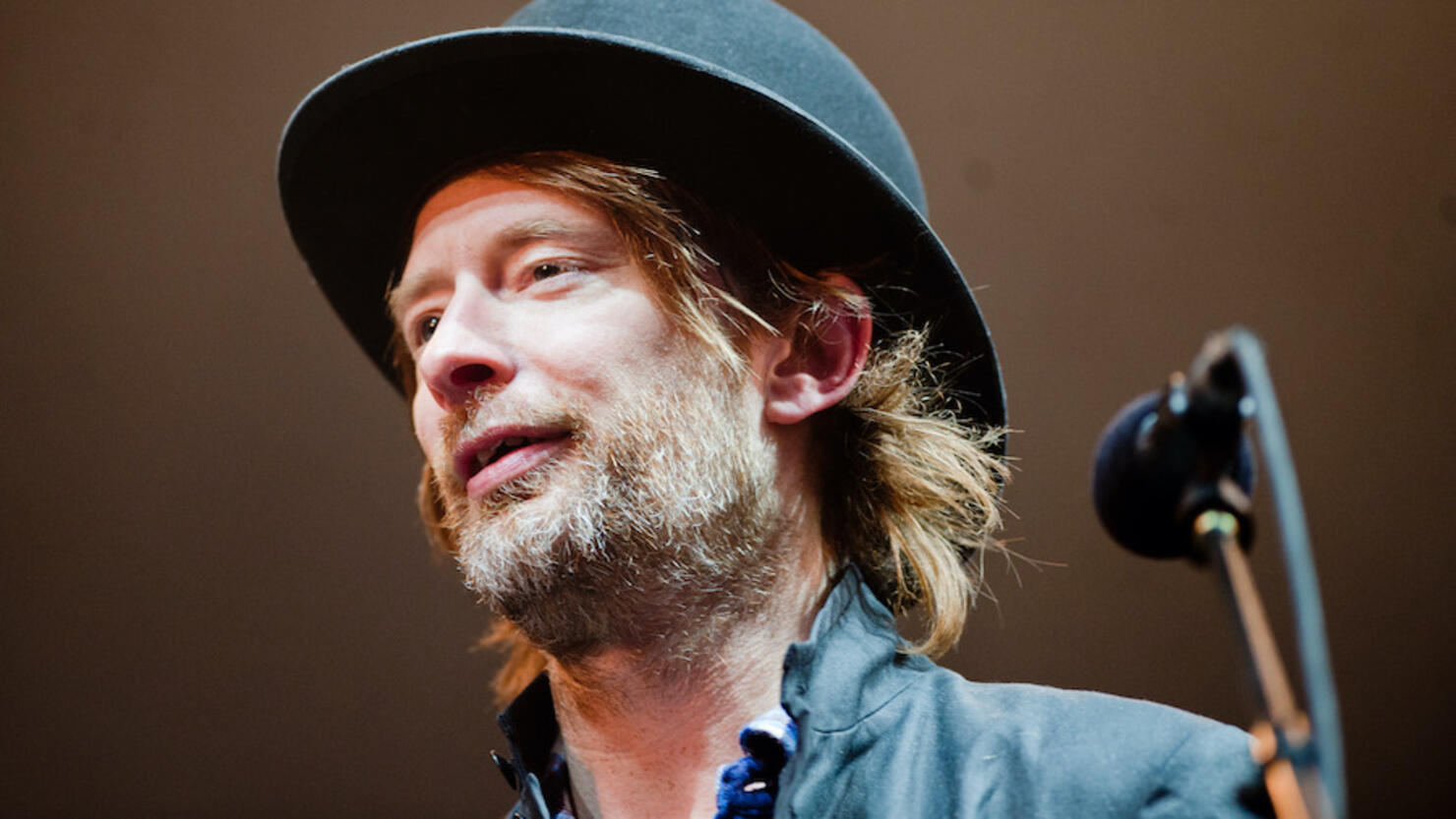 Remember when Thom Yorke showed off his utterly incredible (read: meme-able) dance moves in Radiohead's "Lotus Flower" music video nearly a decade ago? Well, that equally amazing bowler hat he's wearing in the clip can now be yours. The band is auctioning it off to raise money for Cahonas Scotland and Testicular Cancer Education and Awareness.
The iconic accessory is for sale on eBay and currently going for £7,100 ($9487.87). The inside of the hat is signed by Yorke, along with a doodle of Radiohead's logo. The auction ends on November 29. You can bid on the hat here and see the band's Twitter announcement below.
Last week, Radiohead issued a somber statement after retired engineer Domenic Cugliari admitted fault in a 2012 stage collapse that killed the band's drum tech, Scott Johnson.
"On 16th November 2020, the Discipline Committee of the Association of Professional Engineers of Ontario (PEO) conducted a hearing to investigate Domenic Cugliari, the engineer responsible for the design and approval of the stage which collapsed at Downsview Park in Toronto, ahead of our scheduled show on 16th June 2012, killing Scott Johnson, our tour technician and friend," the band wrote on Instagram.
"Mr Cugliari has acknowledged in this hearing, his catalogue of errors and the negligence on his part that led to the stage collapse and Scott's death. These admissions are 8 years too late," they continued. "If the evidence now accepted by Mr Cugliari had been agreed at the original court case brought against him, @livenation and the contractor Optex Staging, it would have been complete in one day, with a very different outcome and some justice would have been delivered. As it is, Mr Cugliari has now retired and, is seemingly beyond any legal recrimination."
"This is a sad day," they concluded their message. "Our thoughts and love are, as ever, with Scott's parents, Ken and Sue Johnson, his family and friends, and our crew."
Photo: Getty Images