'Tiger King' Star Jeff Lowe Hit With Endangered Species Act Complaint
By Bill Galluccio
November 24, 2020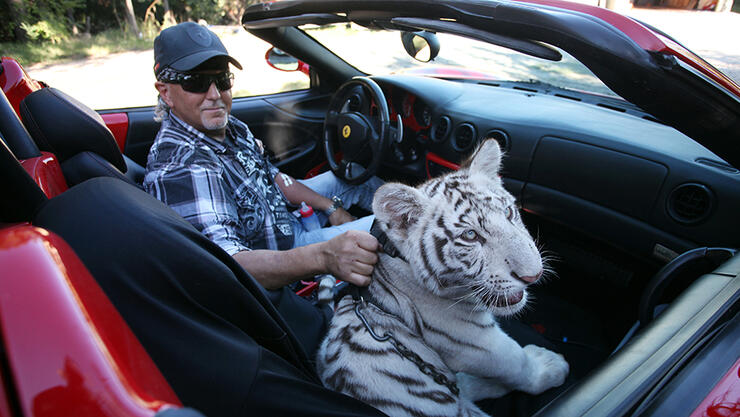 The Department of Justice has filed a complaint against Tiger King star Jeff Lowe for allegedly violating the Endangered Species Act.
Lowe, along with his wife Lauren, the Greater Wynnewood Exotic Animal Park LLC, and Tiger King LLC, are accused of exhibiting animals without a license and failing to provide adequate care to their animals.
Lowe had his federal license to exhibit big cats suspended over the summer after federal officials found several animals "in poor health and living in substandard conditions at the Wynnewood facility."
Lowe agreed to voluntarily surrender his license, and control of the Greater Wynnewood Exotic Animal Park was granted to Carole Baskin.
Federal officials now say that Lowe continued to exhibit exotic animals and kept them living in squalid conditions at a new location in Thackerville, Oklahoma.
"The Lowes' failure to provide basic veterinary care, appropriate food, and safe living conditions for the animals does not meet standards required by both the Animal Welfare Act and the Endangered Species Act," said Principal Deputy Assistant Attorney General Jonathan D. Brightbill of the Environment and Natural Resources Division. "Exhibitors cannot evade the law simply by shutting out the USDA and moving their animals elsewhere. The Department of Justice will support the USDA in pursuing those who violate federal animal protection laws."
Photo: Getty Images