Lorde Announces 'Going South' Photo Book That Inspired Her Next Album
By Hayden Brooks
November 25, 2020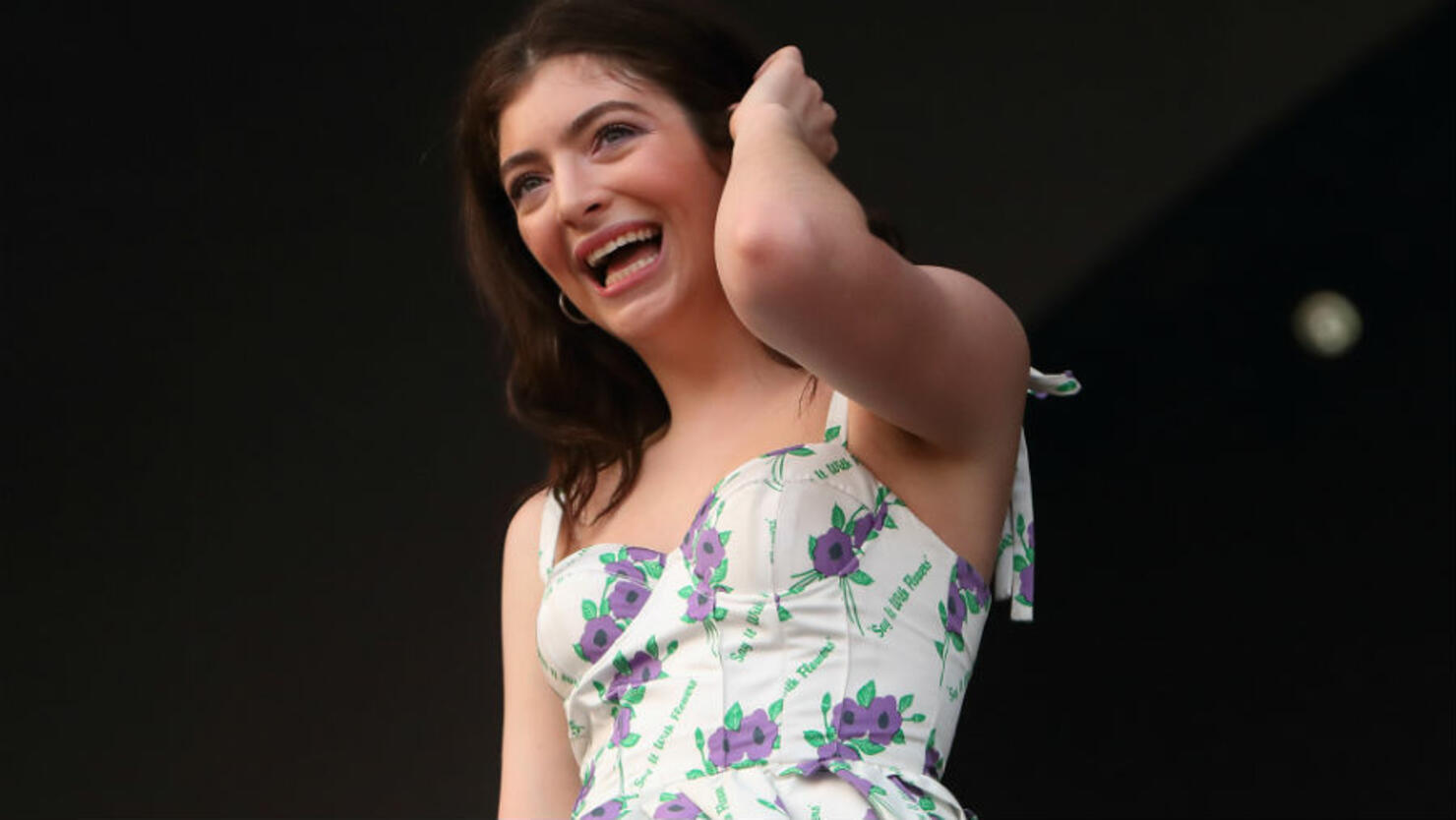 Lorde's trip to Antarctica last year inspired the pop star to work on a photo book called Going South and the details about the release were revealed in an e-mail to fans on Tuesday (November 24).
In the letter, the New Zealand chart-topper shared the backstory about the 100-page photo book, revealing that the first 500 copies of the release will feature a postcard signed by the star. Additionally, the singer made mention of how the trip helped jumpstart her upcoming album, which she promised to "start showing" soon.
"In early 2019 I took a trip to Antarctica, funded and facilitated by the lovely folks at Antarctica New Zealand," she wrote. "The continent has fascinated me since I was old enough to read. It started to interest me again in recent years as my environmental awareness went up and up, and questions about how to change my personal and professional footprints on this Earth occupied much of my time."
Lorde went on to explain that her friend and photographer Harriet Were joined her on the trip to document the journey on old-school film. That prompted her to turn "them into a little catalogue-style book, alongside a piece of writing [she] did about [her] experience on the frozen continent."
She had not started writing again after releasing 2017's Melodrama, but the trip prompted her to head into what she described as an "alternate realm." "Albums live in their own realms in a way, and Antarctica really acted as this great white palette cleanser," she wrote. "A sort of celestial foyer I had to move through in order to start making the next thing. In the plane coming down to land, I had this very intense bolt-of-lightning thought, which in all its eloquence was literally, 'DON'T MAKE SH*T RECORDS,' lol."
Towards the end of the note, Lorde admitted that the book is the "perfect precursor" to the new album. "It's a cool little piece of the Lorde cinematic universe for you to own if you'd like to," she said. A release date for the book has yet to be announced.
All net proceeds from sales of Going South will go towards a scholarship fund for an Antarctica New Zealand postgraduate scholar to study climate change. Click here pre-order the release!
📢📢📢 NEW EMAIL FORM LORDE!!!

Antarctica BOOK coming!

"It's called GOING SOUTH, and it's a softcover book with over 100 pages of photos and writing... a sort of perfect precursor to this album in an abstract way, and it's a cool little piece of the Lorde cinematic universe" pic.twitter.com/G4CMjtpSH4

— Lorde fix 🥀 BlackLivesMatter (@Lorde_fix) November 25, 2020