Nick Saban Tests Positive For COVID-19, Will Miss Iron Bowl: Report
By Jason Hall
November 25, 2020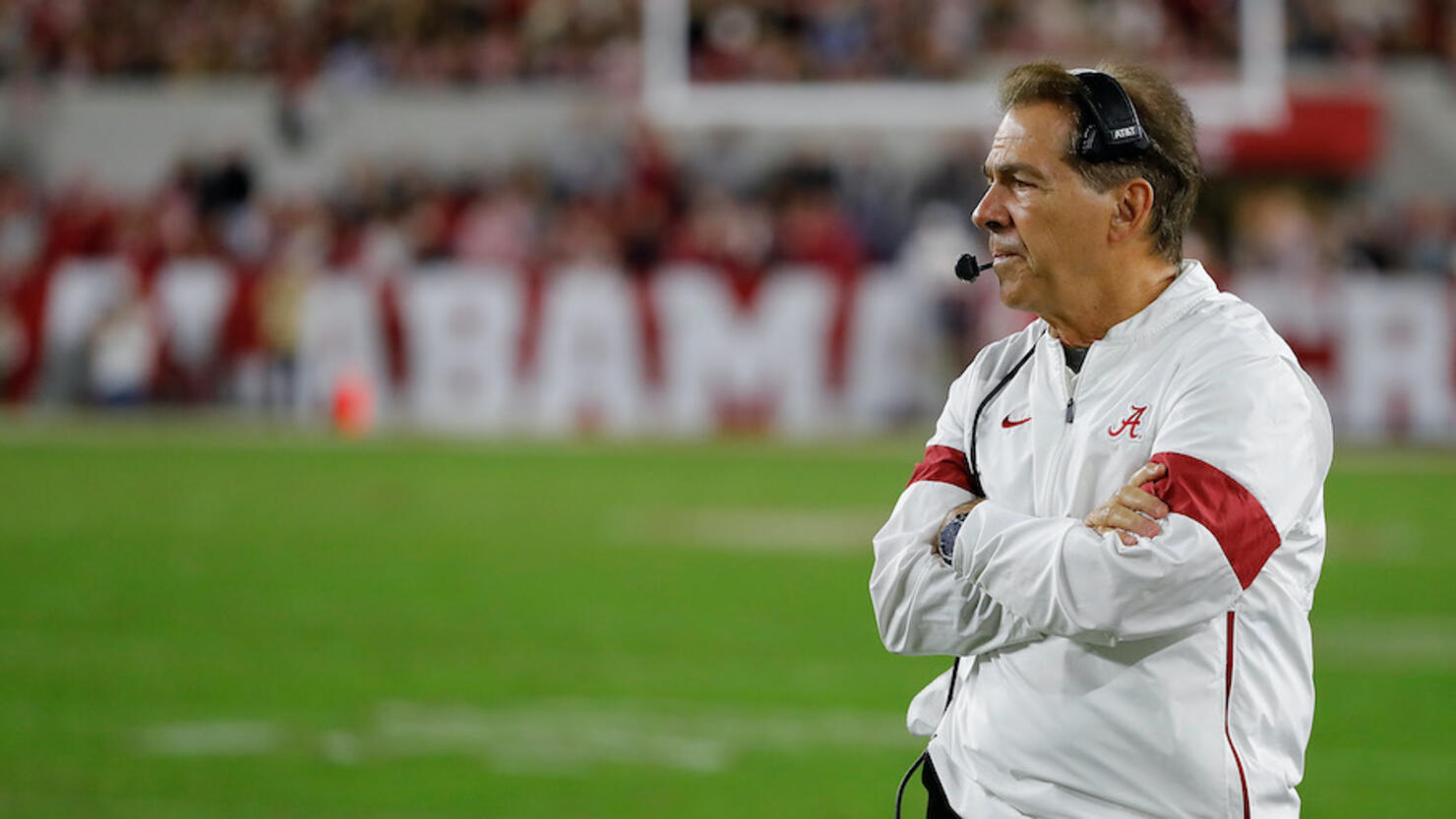 Alabama head football coach Nick Saban has reportedly tested positive for COVID-19 and will miss Saturday's Iron Bowl matchup against Auburn.
Saban, 69, tested positive Wednesday morning and was showing "very mild symptoms," so the test will not be considered a false positive, as was previously the case last month, the University of Alabama confirmed in a statement released to ESPN that
"He will follow all appropriate guidelines and isolate at home," team physician Dr. Jimmy Robinson and head athletic trainer Jeff Allen said in the statement via ESPN.
Saban, a six-time national champion, initially tested positive for COVID-19 last month, but had three consecutive negative tests and was allowed to coach in the Crimson Tide's win against Georgia on October 17.
Alabama offensive coordinator Steve Sarkisian, who previously worked as a head coach at USC and Washington, is expected to take over as interim head coach in Saban's absence. Sarkisian was initially reported to be the interim after Saban first tested positive in October before team physicians ruled the followup test results as a false positive.
Alabama enters Saturday's game at Bryant-Denny Stadium in Tuscaloosa with a perfect 7-0 record and looks to avenge last season's 48-45 upset at Auburn. Saban has coached in every game in the cross-state Iron Bowl rivalry game since being hired at Alabama in 2007 and has won eight of the last 13 matchups against the Tigers.
Photo: Getty Images