Stone Gossard Says 'Every Song' He Writes Is For Eddie Vedder To Sing
By Andrew Magnotta @AndrewMagnotta
November 25, 2020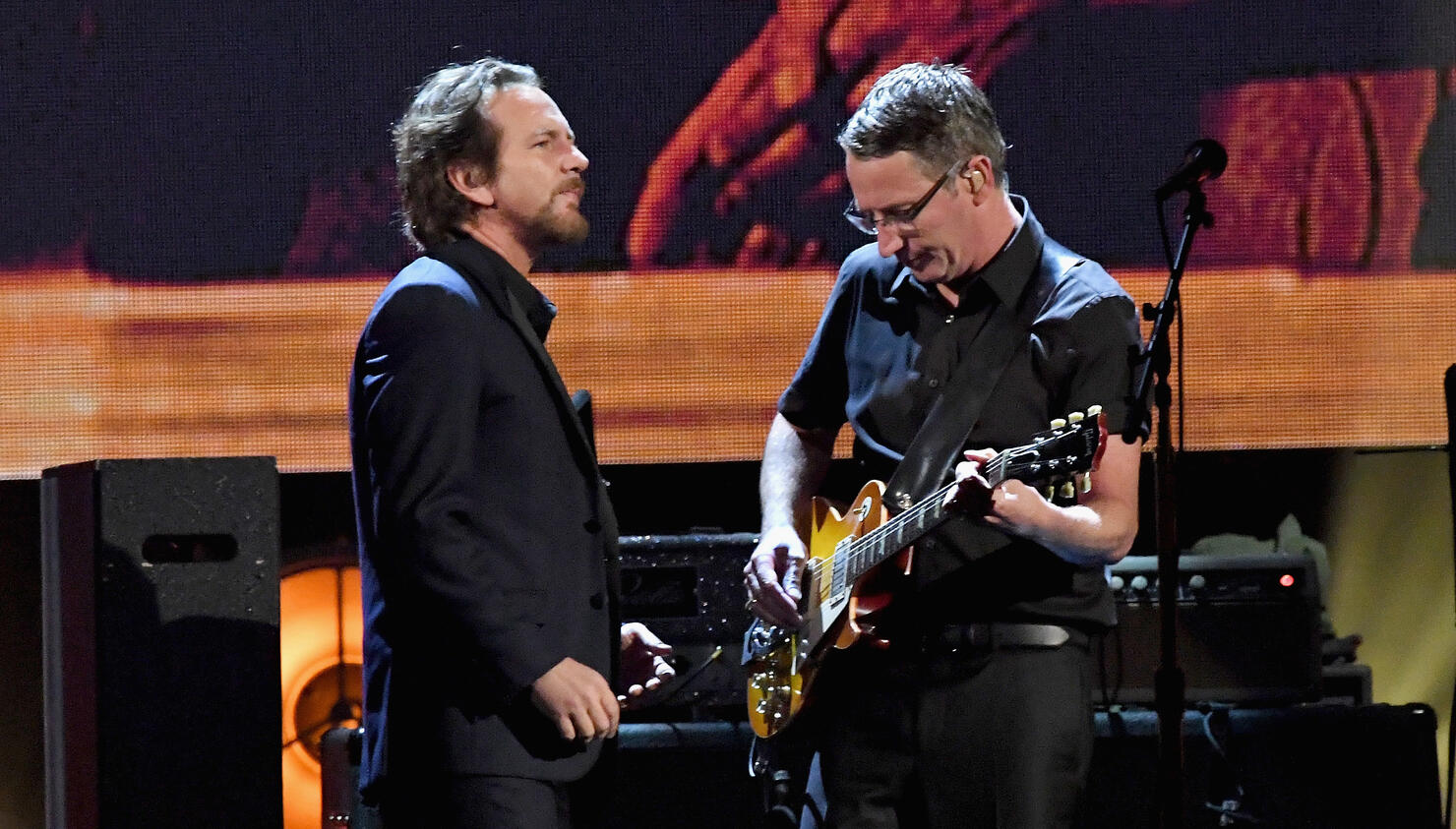 Stone Gossard has long been a prolific songwriter, but since connecting with Eddie Vedder in 1990, Gossard says the Pearl Jam frontman is always on his mind when he's composing.
"I write every song for Eddie, ultimately," Gossard tells Kerrang! in a new conversation surrounding his new side band Painted Shield, featuring one-time Pearl Jam drummer Matt Chamberlain. "[Eddie's] my muse. I would love to write 50 songs a year with him, but it's just not on the cards; it just doesn't work like that for him."
One project has never been an adequate vehicle for Gossard's creative output, but he says getting Vedder to sing his songs is usually the initial goal for each idea. Fortunately, Gossard's bouts of inspiration have often overlapped with those of his singer — that's usually when Pearl Jam records get made.
"He likes to be in the process with you," Gossard continued of Vedder. "So, if I send him 30 ideas, it's just too much information for him to manage; that's just not how his brain works."
Post-Pearl Jam projects like Brad (which Gossard started in 1992), his solo work or his newest band, Painted Shield, are products of the simple fact that the guitarist writes "too many songs for Pearl Jam."
But Painted Shield, as in Pearl Jam, Gossard is one of several capable songwriters. The creative push and pull causes friction, he says, but it also pulls the best out of the collective. It's a dynamic he's made peace with.
Additionally, no small part of Gossard's admiration for Vedder surely comes from the fact that Vedder is a perfectly capable one-man band.
When asked by Kerrang! whether he would ever front his own band, Gossard recoiled: "One, I can't sing and play guitar at the same time. And two, I can't sing!"
Pearl Jam's 11th studio album, Gigaton, arrived this past March.
Photo: Getty Images