Flight Attendant Investigated For Offering 'Adult Entertainment On-Board'
By Bill Galluccio
November 29, 2020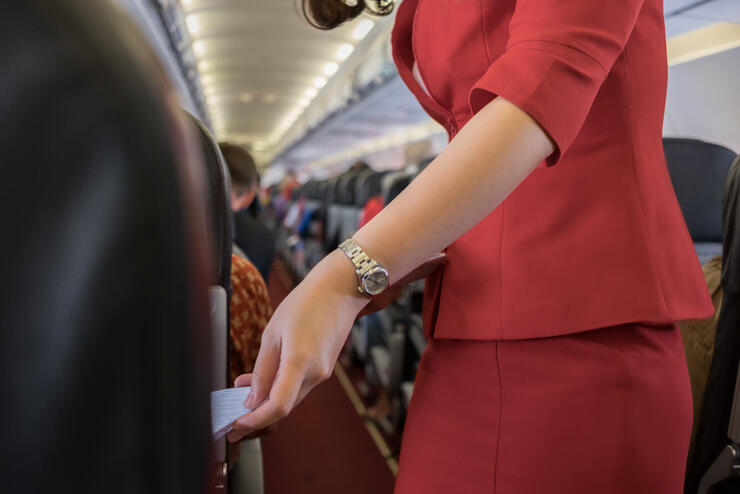 A flight attendant for British Airways is being investigated for offering "adult entertainment" to passengers. The unidentified stewardess posted advertisements on social media featuring seductive photos of herself. Some of the photos were taken during the flight while she was still wearing her uniform.
According to The Sun, she offered to sell her undergarments for about $30 and an in-person meet-up at a hotel for around $70. On her blog, she said she was willing to provide "adult entertainment" during the flight.
"If you ever want adult entertainment on-board, all you have to do is give me a sum of money, and you'll be treated to a whole different experience of your choice," she wrote.
Her social media accounts and blog have been deleted since the story broke.
British Airways said that they are investigating the stewardess.
"We expect the highest standard of behavior from all of our colleagues at all times, and we are investigating the claims," a spokesman for the airline said.
Photo: Getty Images