Kevin Hart Defends Making Offensive Joke About His Teenage Daughter
By Regina Star
November 29, 2020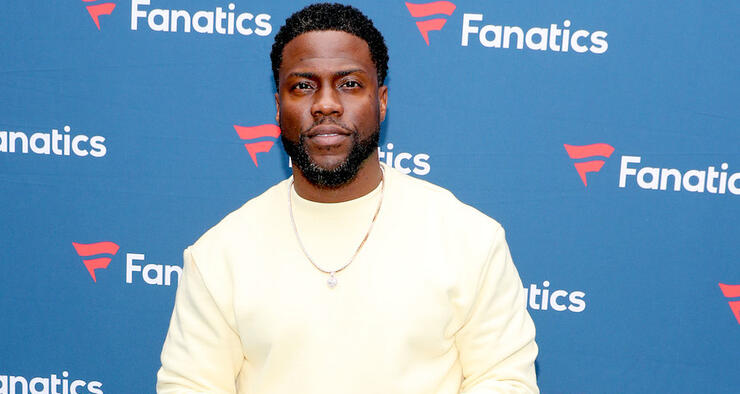 Kevin Hart isn't taking back the crass joke he made about his 15-year-old daughter.
The comedian came under fire this weekend following the premiere of his new Netflix special, Zero F—ks Given. Fans are taking issue with a certain segment of the stand-up special in which Hart made the questionable quip about the teenager exhibiting "hoe-like" behavior.
At one point of the show, Hart recalls a conversation with his daughter. "'Dad, I don't like Rob no more. I like this boy named Tim,'" he recalled in the special, according to The Daily Mail. "Instantly, in my mind, I said, 'My daughter a hoe. This is hoe s—t. Hoe activity right in front of my face.'"
Hart's fans were offended by the pun — especially Black women, who accused the star of not only disparaging his teenage daughter but Black women as a whole.
Standing by his words, Hart later took to social media to defend his joke and dismissed the outcry as detractors attempting to paint a "false narrative" about him.
"Alright guys, we gotta stop," the 41-year-old started. "Stop with the false narrative. It's a false narrative that's being created and if you were in the [Clubhouse app] and apart of the conversation, this wasn't about Black women. It wasn't about me going against Black... stop."
"A question was asked about the joke about my daughter and about me referencing my daughter having hoe-like activity. I gave an answer to it," he continued. "I'm not calling my daughter a hoe. I'm saying what she did is hoe-like activity. I called three former h--s that I knew and asked them is this hoe-like activity. We had a conversation about. A good back and forth."
Despite his justification for making the joke, Twitter users weren't having it — and they're still going in on him.
Just to be clear, Kevin Hart ain't been funny with standup since his ex wife quit writing for him. Underneath everything, misogynoir is a large part of... him.

— Stick to the rivers and the lakes you're used to (@ASmith86) November 27, 2020
From TI doing hymen checks, to Kevin Hart calling his daughter a hoe, and them doing it PUBLICLY embarrazzing their daughters... and this shit is common! like I really think we need to re-evaluate this structure we call "fatherhood"

— S (@sarah_ogun) November 27, 2020
Kevin hart calling his 13 year old daughter a "hoe" for having crushes, while also being the guy who cheated on his ex wife with his current wife, and then cheated on his current wife who was heavily pregnant with someone he met at a club is just... men and their audacity.

— Mo 🥀 // ExileHive (@exilehive) November 28, 2020